When Attending a Stove Event
We strive to make sure that all in attendance to a Stove event have a safe and enjoyable experience. When booked to attend a Stove event, the following should be adhered to:
Please do not attend if you have any symptoms of COVID19, have been instructed to isolate or are waiting for test results.
Book your ticket via the Eventbrite link.
Please let us know of any cancellations.

Brave New Words: Improvise dah'ling!
May 27
@
7:00 pm
–
10:00 pm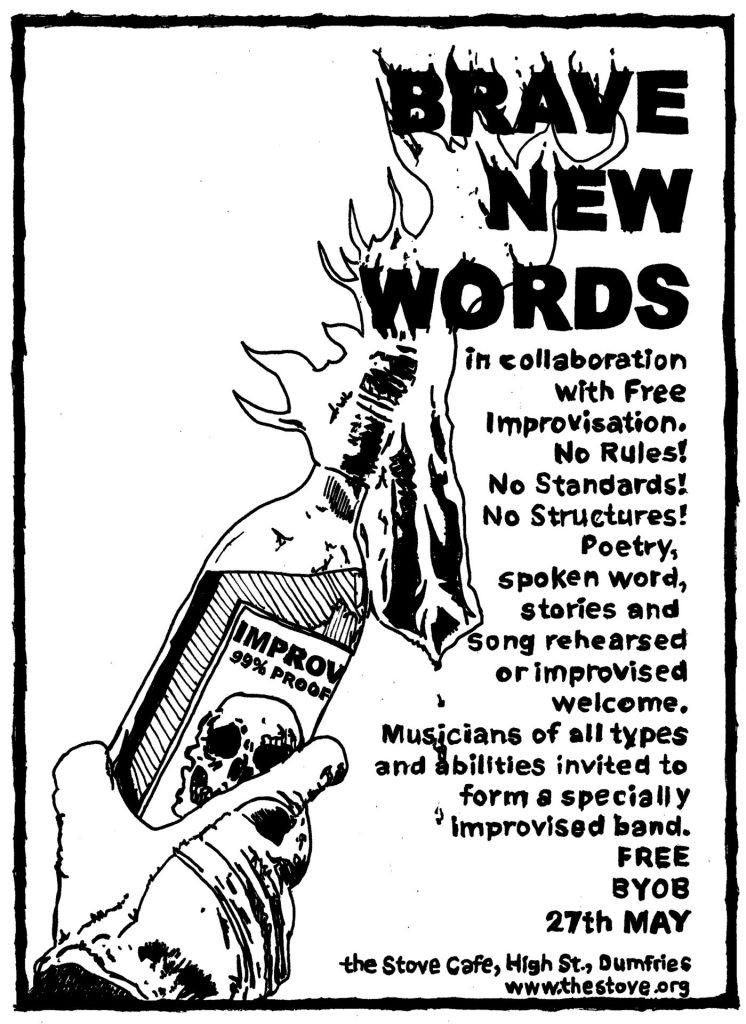 That's right ladies, lads and all ye in-between, we've got not just ONE Brave New Words event this month (with our pals Loud Poets – information here!) we've TWO!
As of the 27th of May we're back to our regular format with our monthly marvellous open mic every last Friday of the month at the Stove Café.
This month's theme is brought to you in association with Molotov cocktails and solidarity. In partnership with our pals 'Free Improvisation', who hold a regular monthly space in the Stove Café we thought it was time to try something a little wild.
This month we're inviting all you usual poets, storytellers and lyrical luvvies AS WELL AS musicians of all types and abilities to come together. So dust of that bassoon from the back of the attic, or the recorder you haven't seen since 1993 and join us, one and all, for Brave New Words: The Improvisation.