April 11
@
5:00 pm
–
7:00 pm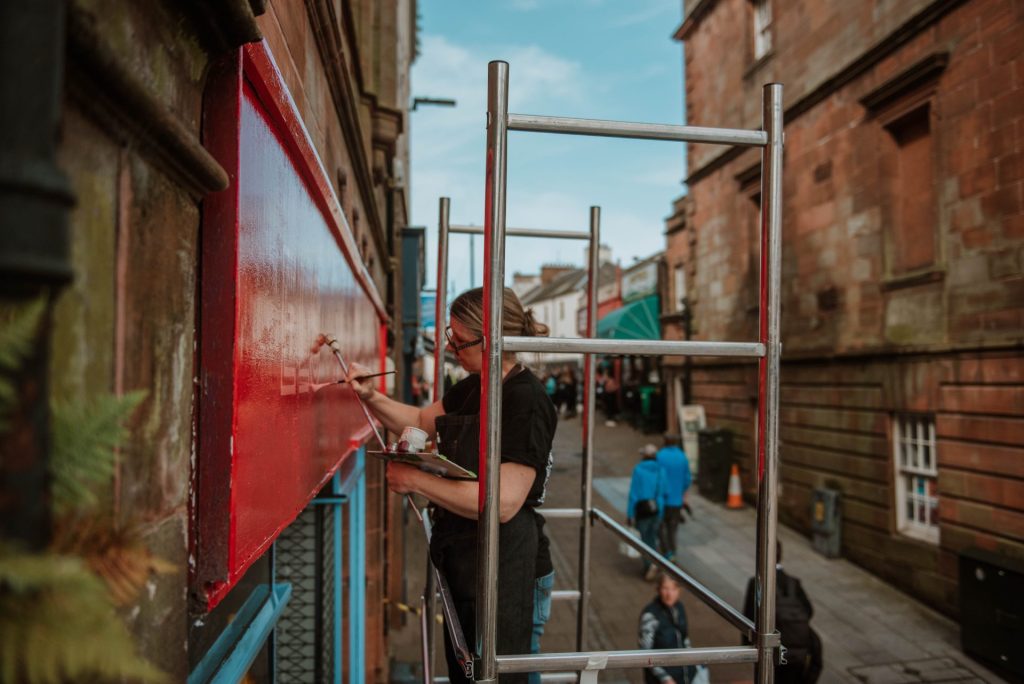 A monthly meet up of the Dumfries Women's Signwriting Squad, a welcoming space for women (and those identifying as) with a love of all things lettering to meet, share skills, projects, and techniques.
Whether you have never picked up a brush before or are a seasoned veteran of the art, join us for a coffee, a chat and to share skills and ideas. Bring an idea for a sign you'd like to develop or have a go at some of our practice panels.
Level Access in rear of building through adjacent close to left-hand side of the Cafe (facing the front of the building). To ensure your experience with us is as best as it can be, please do let us know if you have any specific access requirements and we'd be happy to help. Please email Kevin or Sal on: [email protected] or phone 01387 252435 and speak with one of our team. We are able to provide walk-throughs of the building before attending our events as well as assign seating before your arrival.