When Attending a Stove Event
We strive to make sure that all in attendance to a Stove event have a safe and enjoyable experience. When booked to attend a Stove event, the following should be adhered to:
Please do not attend if you have any symptoms of COVID19, have been instructed to isolate or are waiting for test results.
Book your ticket via the Eventbrite link.
Please let us know of any cancellations.

Sonic Youth @ The Stove Cafe
March 25
@
2:00 pm
–
3:30 pm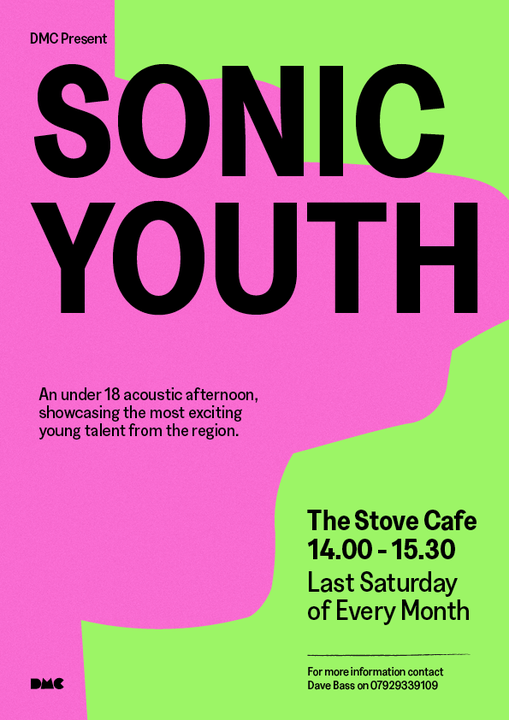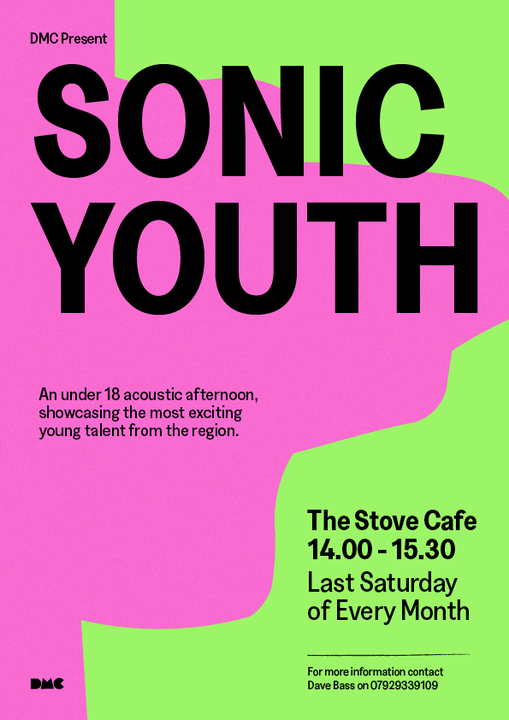 DMC presents Dave Bass' under 18 acoustic afternoon. Showcasing even more of the incredible young & talented musicians from across the region.
Enjoy a chilled afternoon with good food, great coffee and live entertainment in the heart of Dumfries High Street.
Free