Dumfries Music Conference 2018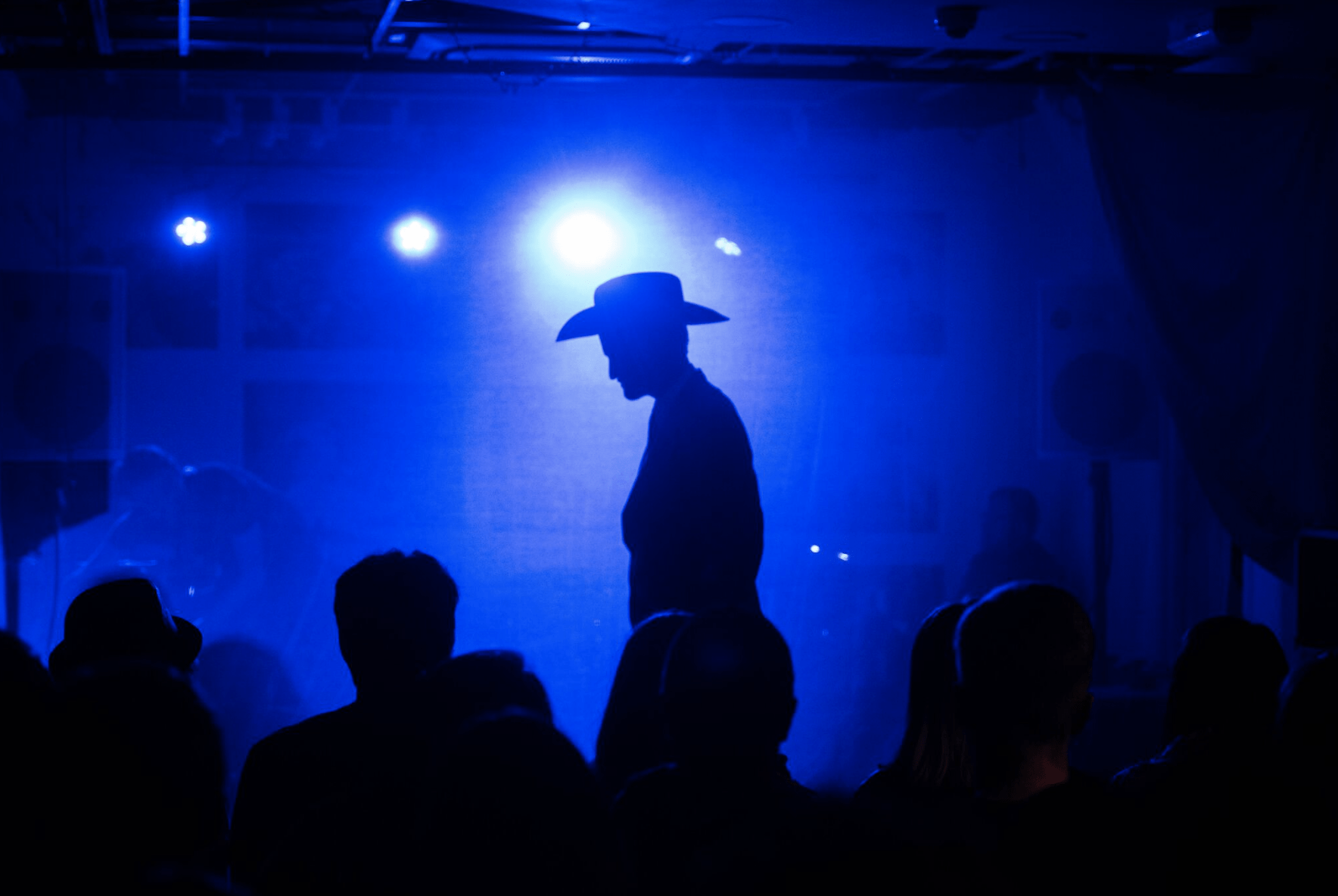 The annual Dumfries Music Conference took place in Dumfries over the weekend of 18th – 20th October featuring a musically-oriented mix of film, discussion, live music, art and workshops. For 2018, the DMC team pulled out all the stops to ensure a jam-packed weekend full of exciting events for Dumfries.
The DMC 2018 Flagship Event kicked off on Thursday 18 October with a screening of 'Goodnight Brooklyn – The Story of Death by Audio' followed by the opening of the exhibition 'What Presence! The Rock Photography of Harry Papadopoulus' at The Stove. Friday saw the return of Radio DMC with hosts Hagen Patterson, Emily Coop and Deep Fried Soul followed by 'ROUGH/CUT' – an immersive audio-visual reinterpretation of the classic gig format utilising spoken word, live music and performance art featuring Martin Joseph O'Neill, Fraser Clark, Kate Kyle and Franky's Evil Party.
Saturday's Radio DMC was hosted by Double Down Disco and Jim Gellatly, and a full day of workshops also took place in the Stove including an opportunity for discussion about what support is needed in the region with Help Musicians Scotland, a workshop with The LaFontaines frontman Kerr Okan on how to build your band and be successful, and a workshop with music publishing team 23rd Precinct on how to make money as a songwriter.
Saturday evening hosted the DMC 2018 Showcase gig in association with The Plaza featuring Future Get Down, The Nickajack Men, Frozen Shores and Liv McDougall, followed by an after party at The Liquid Lounge hosted by Double Down Disco.