Signwriting at Guid Nychburris
About Signwriting at Guid Nychburris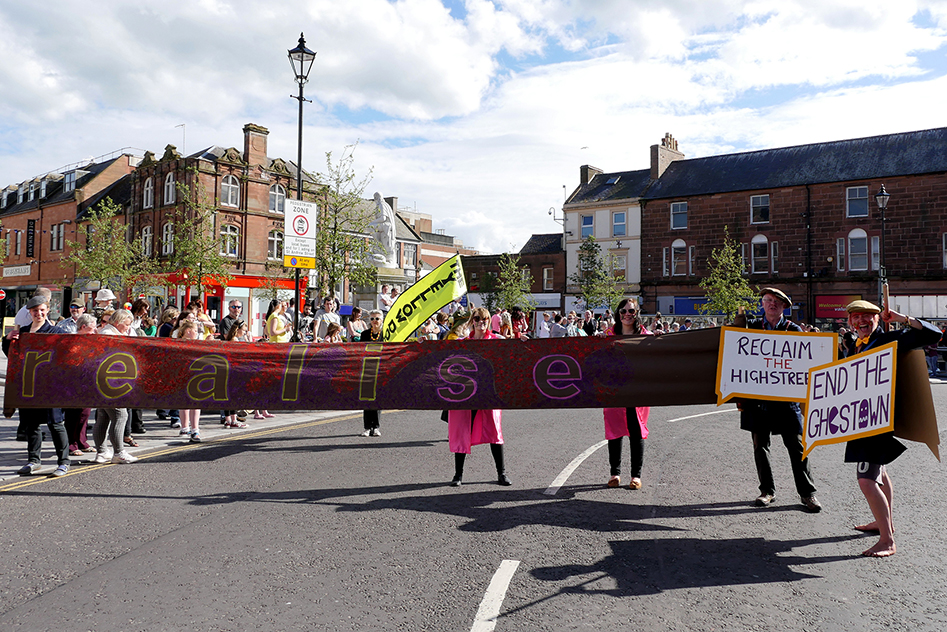 What would a cultural town centre look like?
Signwriting forms part on an on-going project in The Stove exploring the visual language of our high street through a series of pop up interventions and installations.
As part of Guid Nychburris Day – Dumfries' annual local festival – and in collaboration with the Young Stove, a series of alternative shop signs were designed and painted with members of the public and local artists. The new shop signs were carried in the Guid Nychburris parade before being installed on unused shops in the town and on The Stove's changing signboard.
This project is still in progress, as The Stove continues to explore our relationship with Dumfries High Street.
Guid Nychburris's Signwriting Highlights