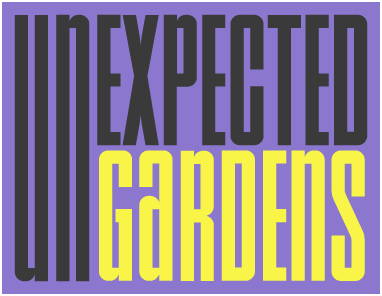 About the Role
We're on the hunt for a resident gardening expert to join our team. This is a fantastic opportunity to work with the Unexpected Garden – Stranraer production team to deliver a new community garden in the heart of historic town of Stranraer in the Southwest Scotland.
The Unexpected Garden – Stranraer is part of Dandelion, a national community food growing initiative that is taking place across Scotland. It is part of the UK wide UnBoxed Festival; a celebration of in 2022.
Find out more about Dandelion here.
Title: The Unexpected Gardener – Garden Consultant
Location: Stranraer, Harbour Street, DG9 7RD. What3Words code: armrests.farms.lilac
Client: Stranraer Development Trust
Hourly Rate: £25 (freelance)
(We are looking for a commitment of approximately 3 hours per week, which will extend to 6 hours per week as we approach the Harvest Festival in September 2022)
Type: Hybrid – working from home and support on site in the Unexpected Garden – Stranraer.
Start: 4th July – or nearest possible date
Ends: 31st October
About You
Providing specialist support and advice for the team working on the garden, you'll be knowledgeable about plants and growing (mostly edible plants). The garden is situated on the waterfront of Stranraer's famous harbour and as a coastal garden is prone to strong winds from all directions so we're looking for someone who can oversee the planting of the Unexpected Garden with knowledge of coastal gardening.
You will join us with an already established broad and deep knowledge of horticulture, gardens, and plants, gained by proven and extensive experience as a Head Gardener, Garden Manager or Horticultural specialist or from previous work on community gardens.
You will be up to date with the latest trends and developments in sustainability, which will help us achieve our ambitious sustainability policy.
What You'll be Doing
You'll work with our team of volunteers to ensure they are equipped to care for the garden to ensure it can be enjoyed by many people. You will be working as part of a team and have a passion for sharing your knowledge and enthusing those who you meet.
You'll work collaboratively with the production team to plan a schedule of work to be carried out, based on the needs of the garden.
The garden will be a place for members of the community to come and have a go at gardening, we will be looking to attract people who are new to gardening as well as experienced gardeners and so making sure the space is inclusive and accessible is one of our main aims.
How to Apply
If you would like to discuss this role further, please get in touch with a letter or video expressing your interest in the role we can have a chat
Please send your application to [email protected]
It's important that our people reflect and represent the diversity of the communities and audiences we serve. We welcome and value difference, so when we say we're for everyone, we want everyone to be welcome in our teams too. Wherever you're from, and whatever your background, we want to hear from you.
We will accept applications from anyone and everyone who feels they have the skills required to fulfil this role.