By Sam Gonçalves, Digital Producer for Soap Box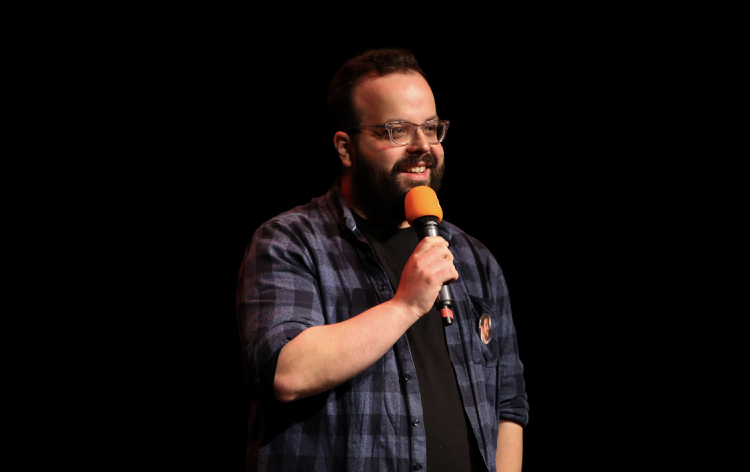 Back in March I started a short term freelance contract with The Stove Network to help them set up Soap Box: a series of events, panels and workshops. The programme, alongside a whole host of extra resources, has now been brought together in an easy-to-use toolkit.
The team asked me to write about my experience, but I have to admit the last few months have felt very different to the professional experiences I'm used to having. To give you some context, I have never met any of The Stove's team in person! This whole journey I've just been working with disembodied heads on varying zoom calls. It wouldn't take too much evidence to convince me none of them are actually real.
That was the biggest hurdle, in my opinion, to the development of Soap Box. An excellent programme focusing on the development of digital skills, ran entirely online and designed by a remote team. Suddenly all the strategies you learned to galvanise a team, work with people, create bonds and make together are not quite as applicable to an entirely digital world.
I arrived at The Stove aware of the 'newness' of this challenge and interested on how it would be faced. As time went by, it was a pleasure to see how the team did it: with open minds and a keen sense of curiosity.
The remote nature of the programme was seen as an opportunity rather than a barrier. I don't think a single one of our weekly meetings went by without a member of the team asking, "Who can we bring in?" about any given part of the project. Collaboration was an essential building block and it involved people in all sorts of career stages, of different ages, backgrounds and perspectives.
When faced with the fresh challenges arising out of lockdown, I saw The Stove team open up to other experiences and expertise. They sought answers, as oppose to assuming they already had them. As a result, the programme hosted an incredible variety of people – from facilitators to attendees – who brought in knowledge that would not have been there if these events had been run in a business-as-usual way.
Here's a humiliating metaphor I can use to explain this – Portuguese is my first language and when I moved to Scotland from Brazil at the age of 17, I discovered a cruel linguistic twist. The word 'pull' translates to 'puxe' in Portuguese, which sounds exactly like the word 'push'. For years I'd read the work 'push' on a shop door and my brain would short-circuit and make me pull it. I've walked into my fair share of doors.
I tarnish my otherwise flawless reputation to say – sometimes the main barrier is being unable accept a piece of knowledge is no longer relevant. What I really take away from the handful of months working with and observing The Stove is their unrelenting drive to learn more, bringing people in who will show them a new perspective and respecting what they have to say – whether they may be the head of an organisation or a young freelancer.
I long to see the skill of un-learning being used in the creative and cultural sector more often, it would open many doors…

Sam Gonçalves // @SidlingBears
Want to learn more about Soap Box and check out the digital resource toolkit? Visit our webpage:
https://thestove.org/soap-box/