This year we were approached by students Bella Green and Candy, to host a day of activity at the Stove to celebrate and acknowledge International Women's Day. The theme for our event – Wake Up And Love More – was inspired by Kate Tempest's Tunnel Vision, a song from her latest album Let Them Eat Chaos.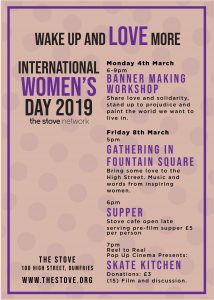 Our programme comprised of banner and placard making workshop, a two week display in the Stove café, an evening of discussion, food and performance and a film screening to close the day. Due to poor weather, we had to put on hold our plans to occupy the High Street, but instead created a warm and welcoming space in the Stove's café.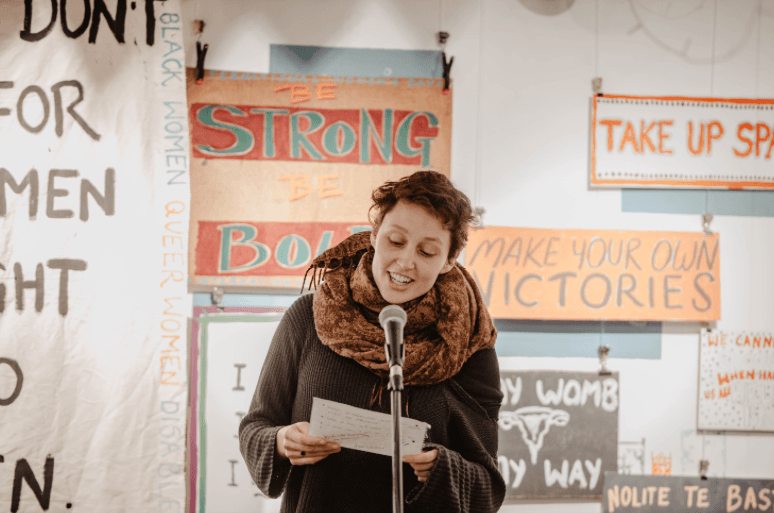 On the evening itself, we were joined by Women's Aid for Nithsdale and the Stewartry, who were able to share with us some of their work in the region over the past 20 years and their current challenges. Performances included poetry and song, and even a short quiz compered by stovie Kirsty Turpie!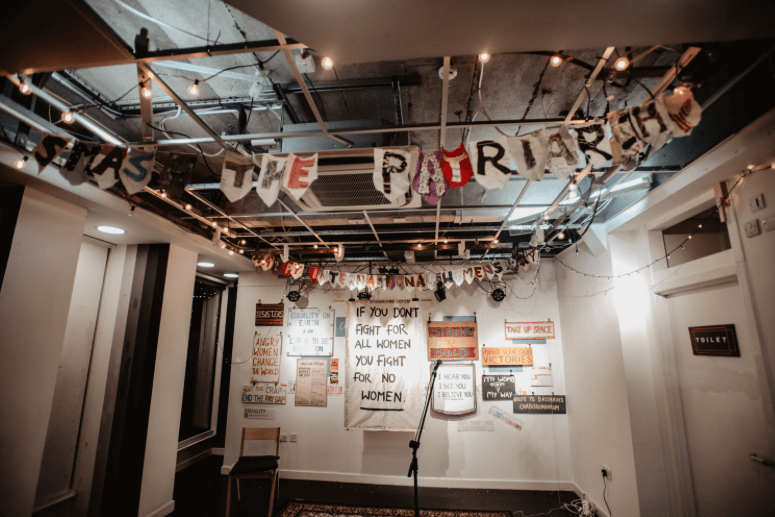 Our film choice for the evening was teen drama Skate Kitchen, directed by Crystal Moselle and featuring the story of Camille and the all-girl New York City based skateboarding crew, Skate Kitchen.
All donations from the evening went to Women's Aid.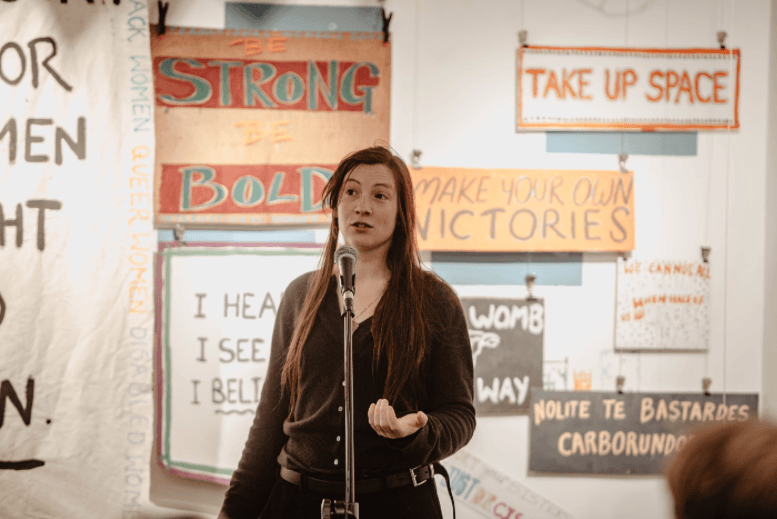 Thank you to everyone who helped with the preparations for the event, our performers and speakers. All image credits: Kirstin McEwan
International Women's Day at the Stove was part of our Conversing Building project, an on-going programme of events and displays in and around the Stove building sharing ideas and projects with wider communities. To find out more email [email protected].