July 13
@
10:00 am
–
4:00 pm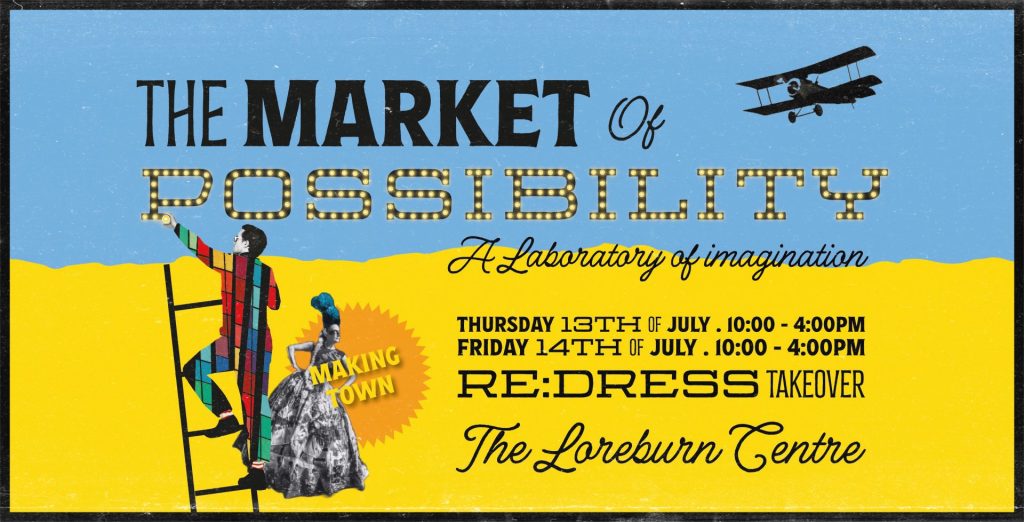 Help us get ready for Re:Dress 23, the much-awaited annual Scottish festival of slow fashion right here in Dumfries!
We invite you to join us in a truly immersive workshop where you'll play a vital role in designing an exclusive range of clothing inspired by the marvellous possibilities for our town. And guess what? Your creations will take centre stage at our dazzling fashion show!
Prepare to dive into a hands-on, creative adventure that will ignite your passion for clothing and empower you to make a difference. Together, we'll explore innovative ways to reduce waste and transform the fashion industry. Our ultimate goal? To put an end to fast fashion and contribute to the regeneration of our precious world.
Join us at Re:Dress and unlock your artistic potential while championing sustainability. Together, we'll shape a fashion-forward future that leaves a lasting impact. Don't miss out. 
This is a free drop-in event and does not require booking.
Access Information: Level Access available into the centre through main entrance onto High Street. To ensure your experience with us is as best as it can be, please do let us know if you have any specific access requirements and we'd be happy to help. Please email Kevin or Sal on: [email protected] or phone 01387 252435 and speak with one of our team.