About the Board of Trustees
Our trustees are:
Elected by the members of our network at our AGM, who are individuals or organisations that share our vision and values;
Responsible for supporting the Stove Team, which is composed of staff members who work on various projects and events related to creativity, community and place-making;
Supportive in delivering both strategic aims and governance of The Stove Network, which means they oversee the direction, performance, quality and accountability of the organisation.
Tony Fitzpatrick (Chair)
Tony has had a life-long interest in non-traditional approaches to community and economic development in rural areas and worked extensively with the European Commission as head of an EU-wide network of some 80 rural local and regional authorities across 10 member states.
He was formerly on the boards of the Southern Uplands Partnership and Moniaive Festival Village and currently is a member of the Dumfries Partnership Action Group.
He is also a keen, if not professional, local musician. He brings to the Board skills in organisational and people development, networking and a passionate belief in the benefits of collaboration.
Until 2011, Tony was Director for Economic Regeneration at Dumfries and Galloway Council where he was responsible for Planning and Strategic Housing as well as economic development and European and rural affairs. He is a graduate of Strathclyde University Business School. On leaving DGC, he was appointed a Senior Associate Research Fellow at the University of Glasgow Crichton campus where he drove a project to establish the SFC funded Crichton Institute (a research/public policy-focused regional facility). He subsequently became a Director at the Institute until April 2016.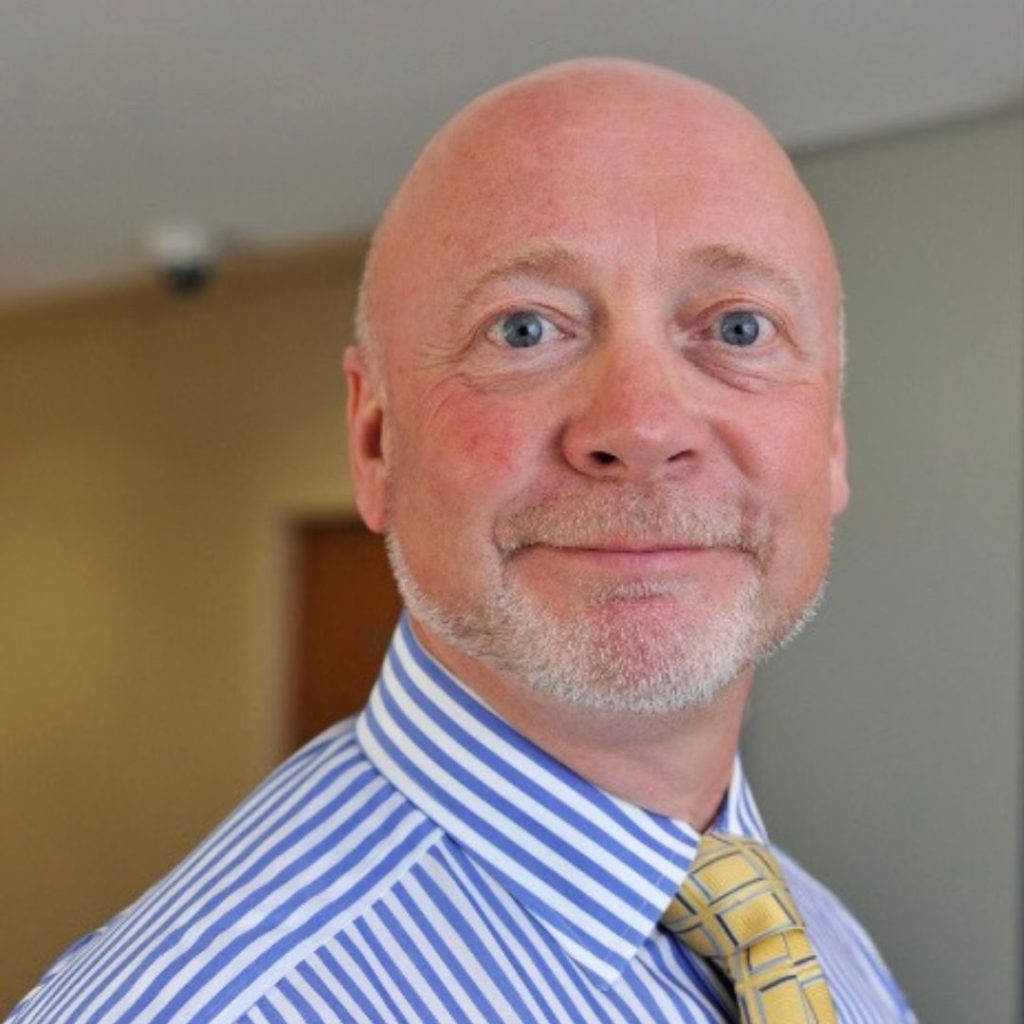 Mike Comerford (Vice-Chair)
Mike is a Chartered Engineer (a designer of ships, boats and other things marine) and a professional Yachtmaster. Mike has worked with UK and Scottish Ministers in policy development in support of shipping, oil and gas, offshore renewables and aquaculture. He has actively supported homelessness, affordable housing and sustainable development work.
He was a volunteer director of a marine sustainable development partnership which developed the management plans for the largest marine special area of conservation in Europe (for bottlenose dolphins) and the first ecosystem-led approach to the integrated management of an inshore fisheries area in the UK.
The Partnership also created a unique collection of fishermen's jersey (Gansey) patterns and supported the restoration and use of local traditional boats. Mike is a creative person (musician, photographer, aspiring poet and painter) and a strong supporter of the vision of putting creativity and cultural and natural heritage at the heart of restoring and sustaining communities.
Venda Lousie Pollock
Venda Louise (Vee) is a Professor within Fine Art at Newcastle University, and Dean of Culture and Creative Arts, looking after the University's culture portfolio. Much of Vee's work relates to how art practices and organisations can contribute to place making within urban and rural contexts.
She is a keen advocate of the civic function of Universities and works to create meaningful partnerships between Higher Education, the cultural sector, and local communities. She often works with partners to create initiatives that support emerging talent, particularly freelancers, and that enable opportunities to access and build careers in the creative industries for all. When she's not doing this, Vee enjoys competing in endurance multisport and cycling, and has represented Team GB in her Age Group in triathlon.
Heather Taylor
Heather is a Writer, Storyteller and Creative Practitioner specialising in multi-sensory creative and performance practice, inclusion and accessibility. Registered as an Author with Scottish Book Trust and a Patron of Reading, Heather has a wealth of experience in accessible storytelling.
Originally from Manchester, Heather worked as a Special Educational Needs Coordinator and Teacher both in England and internationally before settling in Dumfries and Galloway 5 years ago. Alongside her freelance creative practice, Heather works as Programme Lead for the charity PAMIS (promoting a more inclusive society) the only national charity that solely supports people with profound and multiple learning disabilities (PMLD) and their families. The multi-sensory storytelling programme, Heather developed in D&G has won multiple awards and Heather has appeared on panels about accessibility in the creative and performing arts industries at several major festivals including the Edinburgh International Book Festival.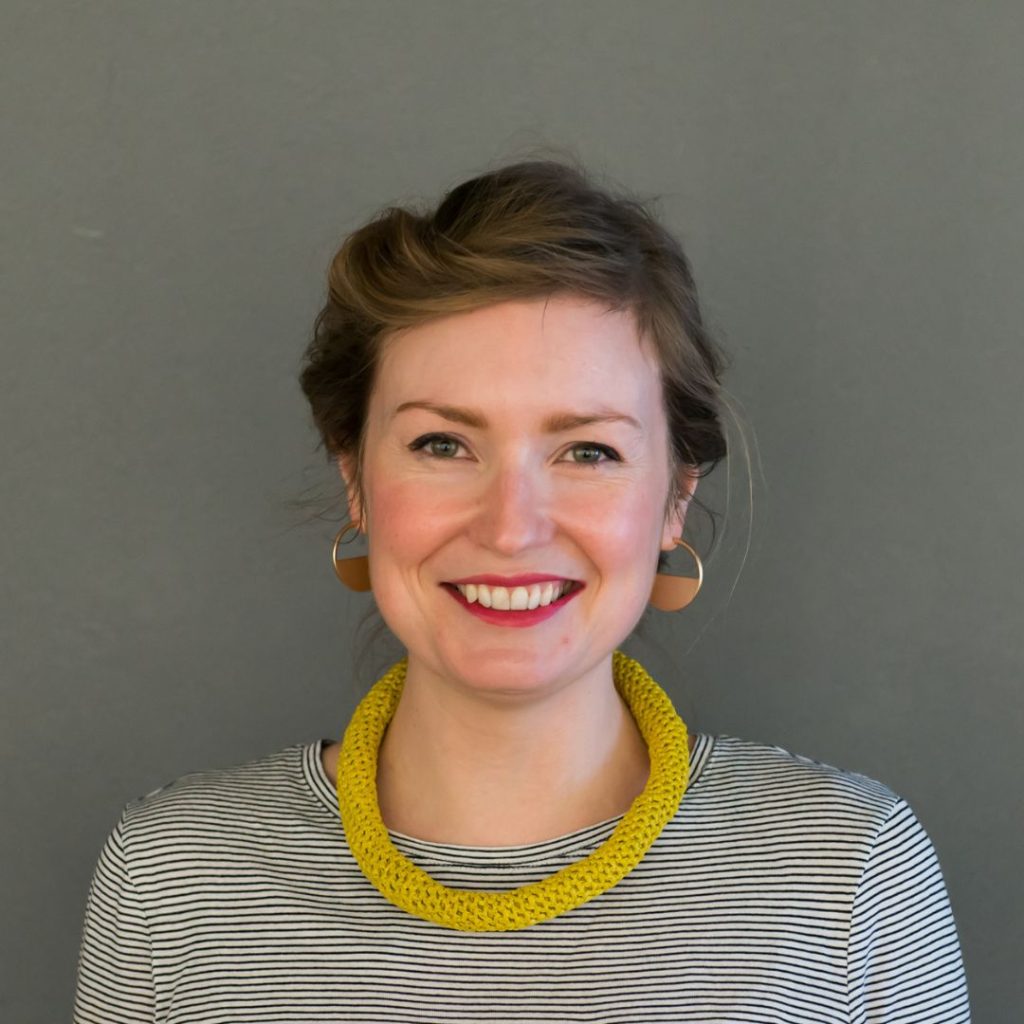 Lynsey Smith
Lynsey is a creative economy consultant with almost 20 years of experience. She has gathered expertise from working in high profile roles for the British Council, Nesta, The Lighthouse and Creative Edinburgh. Lynsey has strong strategic and leadership skills and is bold in her thinking, building an international network and reputation for her pioneering work with creative hubs.
Lynsey has gained an invaluable international perspective on the global creative economy after leading on the development of over 100 projects and programmes in more than 40 countries across Africa, Europe, South America and Southeast Asia, in order to advocate or support sustainable creative economies. She spearheaded the creation of the Creative Hubs & Communities portfolio, a brand-new global portfolio for the British Council which she led and internationalised.
Previously, Lynsey was co-Founder and Executive Director of Creative Edinburgh, one of Europe's largest creative hubs for the creative, cultural and tech sectors of Edinburgh. Lynsey has been responsible for shaping numerous enterprise programme offers for organisations like Nesta, Eden Project, British Council, Creative & Cultural Skills and Creative Spark. Most recently, she co-designed a brand-new global leadership programme in partnership with Clore Leadership. Lynsey is an RSA Fellow and alumni member of Future Leaders.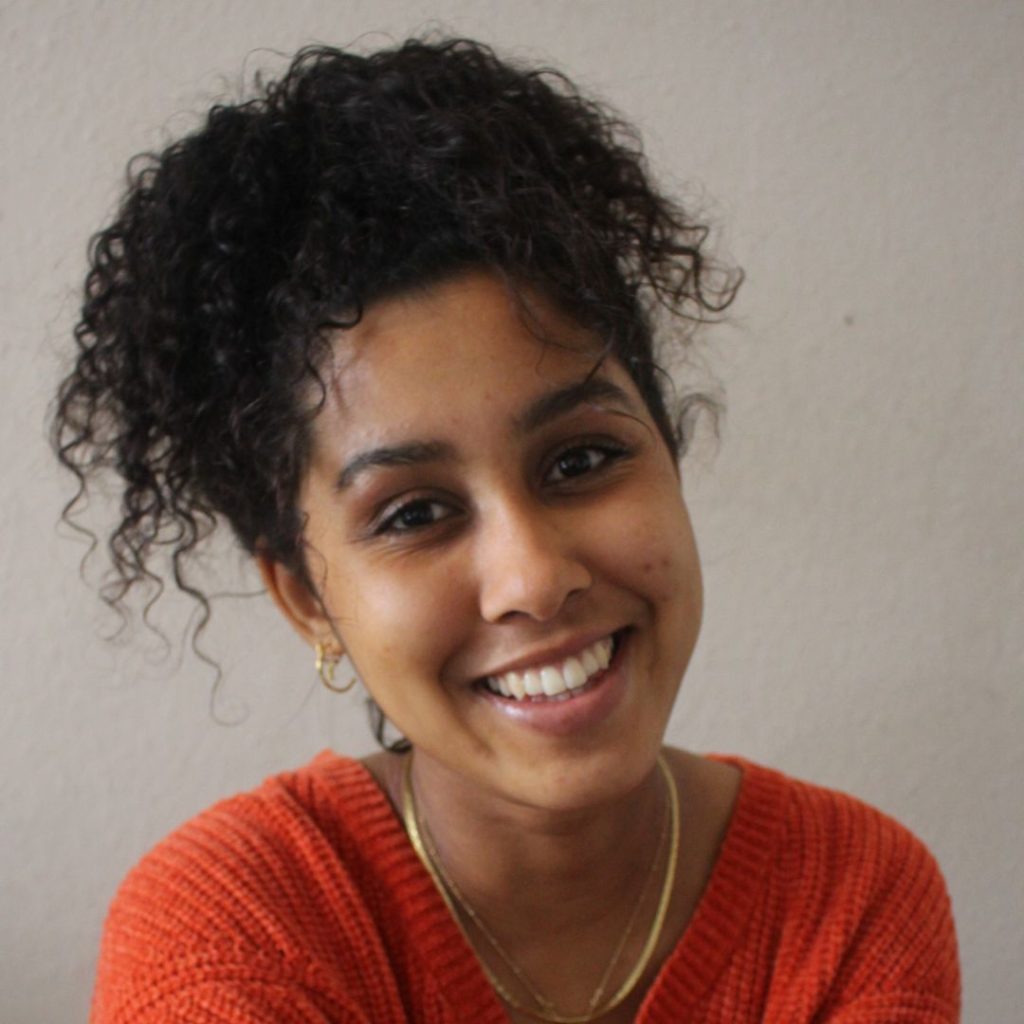 Jodie Barnacle-Best
Jodie Barnacle-Best is a knitwear practitioner and community arts facilitator based in Glasgow. Whilst completing her masters in fashion and textiles at the Glasgow School of Art in 2021, Jodie joined the Creative Spaces team at The Stove. She took thematic ideas from her knitwear practice, investigating building connections between maker and wearer, into her community arts facilitation work creating and running events for young people within D&G. A passion for community and environment is integral to her creative practice and is also the reason why the work of The Stove is so important to her.
Jodie currently works as a studio assistant at Hilary Jane Keyes, a knitwear design, consultancy and production studio based in Ayrshire. Jodie also takes on a variety of independent textiles projects and commissions. She has been a recipient of the Postgraduate Welcome scholarship from GSA, a Textile Society Student award winner, was selected as a British Council research fellow in 2020 and is pleased to be a member of the Craft Scotland advisory board since January 2021.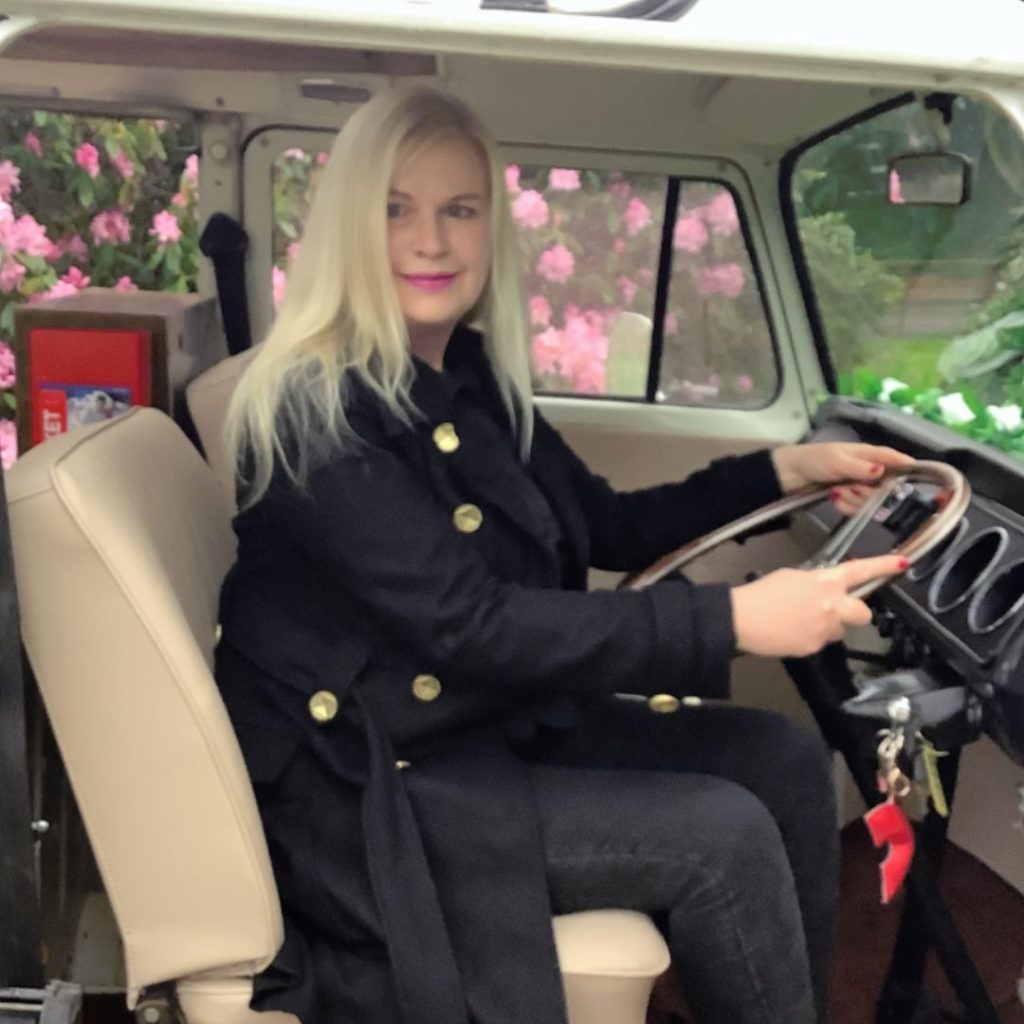 Linny Oliphant
An authority in luxury brand development, PR and Marketing, Linny's 25 year career spans Tourism/Hospitality, Fashion/Textiles, Luxury Automotive and Premium Spirits.
The former Fashion Editor of The Sunday Herald Magazine is a contributor to several lifestyle titles and is regularly quoted in the press. Having held rank as a Director at the University of the Arts, London, Linny is an ambassador for linking industry and education and remains a University External Assessor.
During her 8 year tenure as Brand Manager, Johnstons of Elgin she was credited with revitalising the historic cashmere and fine woollens manufacturer, bringing it to the forefront of the luxury market and founded the renowned collaboration with Scottish fashion designer, Christopher Kane.
Returning to her home region of Dumfries and Galloway in 2014, Linny spearheaded the Annandale Distillery project, including the development of the state of the art Visitor Centre and the delivery of the official opening of the site by HRH The Princess Royal.
Particularly passionate about tourism and creativity, Linny is the Product and Destination Development Manager of the SSDA (South of Scotland Destination Alliance) and a proud to be on The Stove's Board of Directors. With a love of classic cars, Linny is the founder and owner of 'The Love Bug D&G', SW Scotland's Classic VW Co. based in Lockerbie, which offers chauffeur driven wedding cars, corporate promotions, mobile bars and bespoke tours with door to door service – popular Food & Drink itineraries include the VW Chocolate Tour and the VW Distillery Trail.