About
Wild Goose Festival, held in Dumfries and surrounding areas, uses the migratory route of the Barnacle Geese between Svalbard and the Solway Estuary to join people, nature and ideas. It builds on connections with The International Storytelling Festival, established last year for Scotland and the Arctic.
Produced by The Stove Network, Wild Goose Festival unites key partners in an exploration of nature, creativity and place – WWT Caerlaverock Wetland Centre, NatureScot (SNH), Moat Brae Centre for Children's Literature and Storytelling, University of Glasgow, Creative Futures and PAMIS (Promoting a More Inclusive Society).
---
Wild Goose Festival Online Events
Checkout our playlist of Wild Goose Festival Online Events Below:
---
Key Partners Information
The Stove Network is an 'arts and community' organisation in the heart of Dumfries High Street. The Stove Network is a cafe, a meeting place and an arts venue with a diverse programme stretching cross music and literature, visual and public art, film and theatre, to town planning, architecture and design, using arts and creativity to encourage, to gather, education and bring life back to Dumfries town centre. The Stove Network sees the arts not as something solely for an 'arts audience' but rather as a vital contribution to society on all fronts.
Creative Futures Lochside & Lincluden
Creative Futures Lochside and Lincluden aims to provide the community of North West Dumfries with opportunities to come together, learn new skills and make a difference in their own lives and their wider area. They run regular workshops and groups as well as community events and partnership work.
Moat Brae is the childhood playground of JM Barrie, and the inspiration behind his beloved story Peter Pan. Now you can explore the house and gardens, as well as enjoy a bite to eat in our café or a browse of our shop. Moat Brae is also the National Centre for Children's Literature and Storytelling.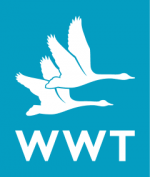 WWT (Wildfowl & Wetlands Trust)
WWT is the UK's leading wetland conservation charity. We conserve, restore and create wetlands, save wetland wildlife, and inspire everyone to value the amazing things healthy wetlands achieve for people and nature. We believe that showing people first-hand how amazing wetlands are can ignite their passion to help us conserve them, so we also welcome one million visitors every year to our unique wetland reserves like Caerlaverock.
Lizanne Henderson (Senior Lecturer, University of Glasgow) is a cultural historian of supernatural beliefs, Scottish exploration, Arctic studies, and human-animal studies. Her monograph, Witchcraft and Folk Belief in the Age of Enlightenment was winner of the Katharine Briggs Book Award 2016, and forthcoming book is called (Super)atural Animals in the Age of the Stewarts to the Age of Enlightenment. Another current project is 'Picturing Polar Bears: Past and Present Semiotic and Iconic Perceptions of Ursus maritimus'.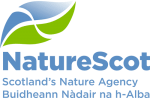 NatureScot is Scotland's nature agency, working to improve our natural environment in Scotland and to inspire everyone to care more about it, so that all nature in Scotland – our key habitats and landscapes, all our green space and our native species – is maintained, enhanced and brings us benefits.
Scottish International Storytelling Festival
The Scottish International Storytelling Festival is one of the most admired storytelling events in the world and the largest of its kind – both from a programming and participation perspective – encompassing a wealth of cultures, traditions and styles. A world of stories within the Festival City.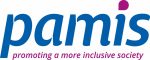 PAMIS – Promoting A More Inclusive Society
PAMIS, promoting a more inclusive society is the only charity that works solely for people with profound learning and multiple disabilities (pmld) and their family carers to ensure they have access to healthy, valued and included lives. PAMIS has spent 28 years listening and working with people with pmld and their family carers. We have built research and practice that supports this group to be included and valued within society.
Tom Pow
Tom Pow was Creative Director of A Year of Conversation 2019, which produced Scotland and The Arctic. For The Wild Goose Festival he has been working as part of The Stove team.
South of Scotland Norway Network
The South Scotland Norway Network (SSNN) is an informal group facilitated by The Stove Network, who first came together towards the end of 2019 with to share work that was directly connected with Norway. SSNN aim to celebrate and showcase activity and projects that strengthen connections and develop new and ongoing opportunities for further collaborative work.
---
Wild Goose Festival 2020 is Supported by: