Reel to Real Cinema
Reel to Real Cinema began in 2016 as an open and inclusive space at the Stove to share films with big ideas. At the heart of our cinema space we aim to bring people together to share food, film and discussion. Reel to Real Cinema seeks to re-imagine the cinema environment as a destination for collective social gathering and exchange, as an important element in an active town centre or High Street.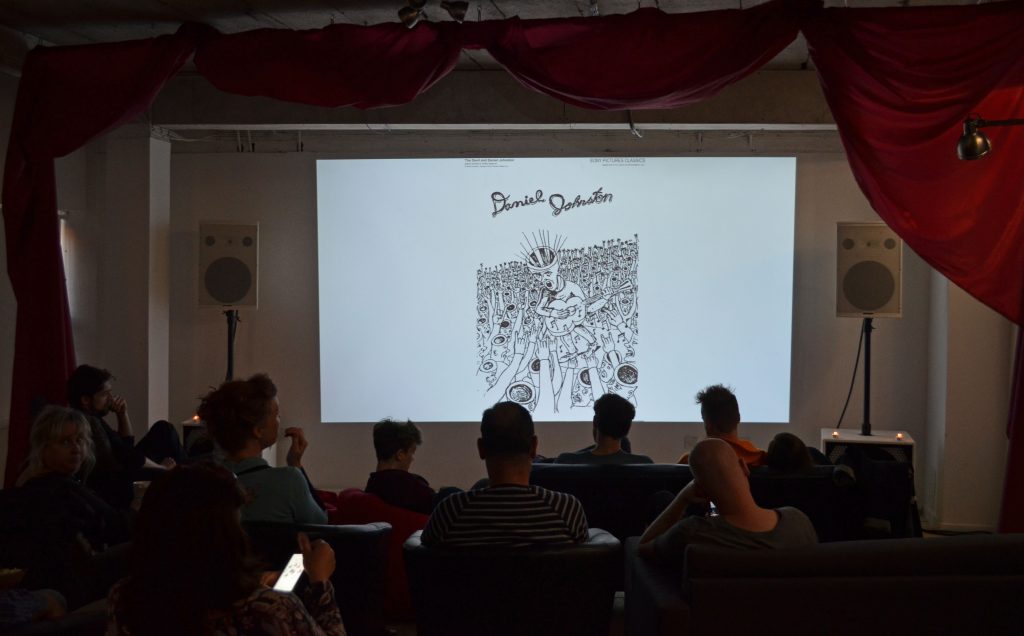 In 2021, we will be continuing our monthly Reel to Real At Home screenings, a series of digital gatherings in response to the pandemic and to continue to create a space to share amazing films together.
When it's safe to do so, we look forward to welcoming everyone back into The Stove, and are exploring options for blended screenings that include digital and in-person options for audiences.
Reel to Real Cinema presents one film per month, currently sharing on the second Friday of the month. We welcome partnership screenings with arranged in collaboration with Stove members, local organisations and filmmakers who would like to start conversation around a film that they love or have been directly involved in creating. We are interested to screen everything from artist-made shorts, to documentaries, independent and International films, to experimental film and film installation.
Reel to Real is open to unusual formats, extended events or activities in partnership with or inspired by screenings. If you have an idea for a film screening, or have a film that you would like to screen at the Stove, please get in touch by email to katie@thestove.org.
Visiting Reel to Real
Reel to Real is a pop-up cinema taking place in Room 2 at The Stove, Dumfries. We are a small scale and intimate venue for up to 35 audience members, focusing on alternative film including documentary, art house and international film.
Reel to Real is a comfy and informal space, and works in partnership with The Stove Cafe to provide an evening cafe with pre-film supper and drinks options.
Our tickets are offered on a pay-what-you-can system, we suggest a donation of £4 for in person screenings but audiences are welcome to pay what they can in our anonymous donations box. Our digital screening programme, Reel to Real At Home is free to access.
In 2021, Reel to Real Cinema has been supported by Cinema for All's Sustain Shine training programme.