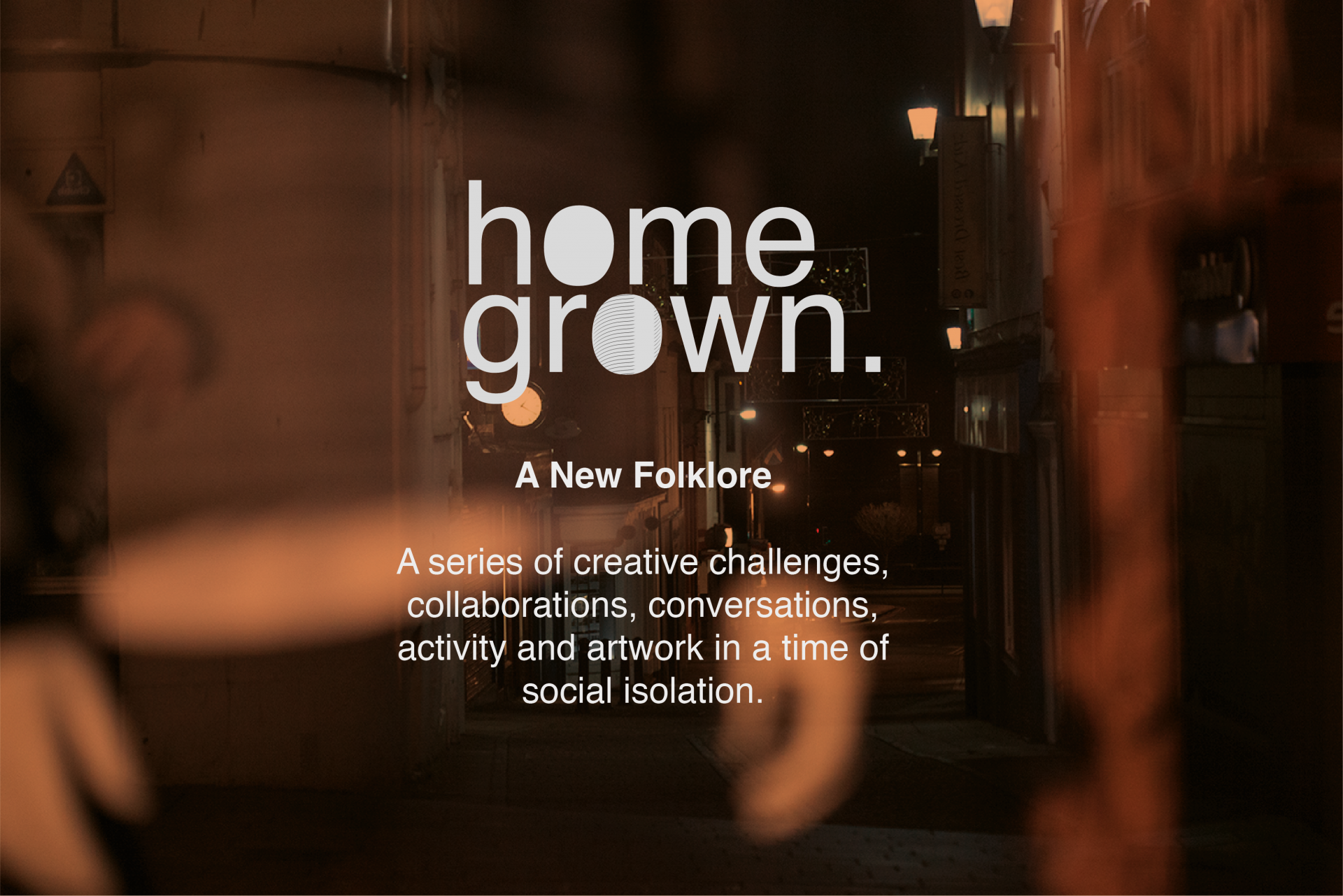 Insight
Where do we go from here? Insight, equally defined as reflection and understanding can inspire us with new ideas and ways of living in a complicated world. Whether through creativity, reading or mindfulness its power is in understanding ourselves so that we might understand those around us, as well as our situation, and what we may be able to contribute to our world hereafter.
This value, within Home Grown, attempts to illustrate the role and the power of thought and reflection, through a variety of ways, so we may foster resilience, perspective and new ways of thinking, so that in returning we can focus our energies, learned in insight, towards a better understanding of our lives, and of our communities.
Contributors
Simon Lidwell
Simon Lidwell combines interests in metaphysics and living history to explore what he now describes as Sensing Spirituality through art. To this end he has been using storytelling, heritage crafts and digital technology to pick up a wide range of skills, working under the name of Wordsmithcrafts. Simon creates experiences where audiences use their imaginations and reconstructions of material culture to encounter the past. Using these experiences he has treated time as a broad canvas, rather than a straight line, to combine techniques, ideas and materials.
For his Home grown commission, Simon has taken inspiration from the ripples and reflections in the River Nith alongside research into early Iron age bronze mirrors (one of which can be found in Dumfries Museum!) and labyrinths as a tool for meditation and mindfulness.
For Home grown, his labyrinths take two forms, the first drawn which you can follow on screen or by printing out, and the second a digital animation.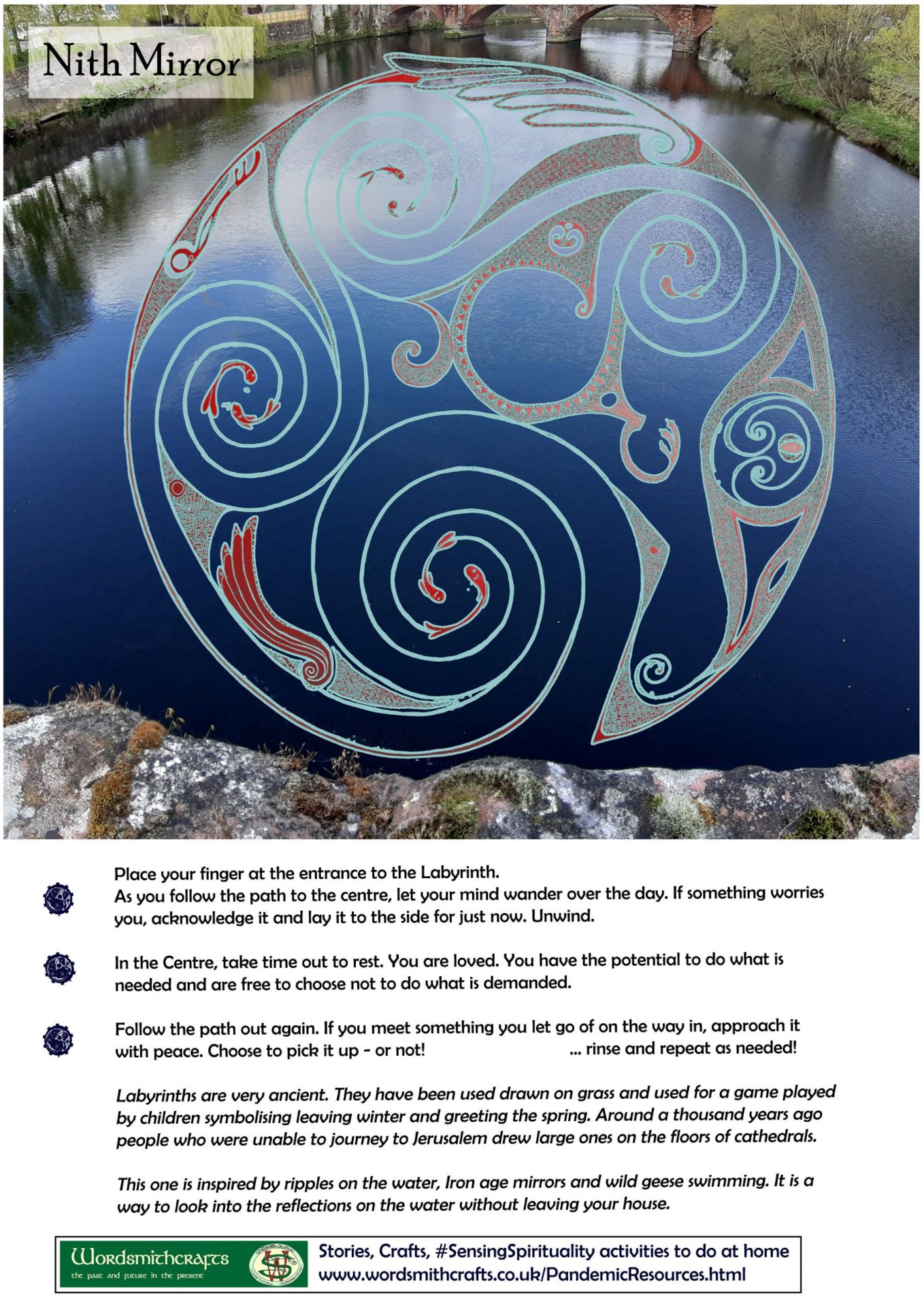 ---
Eòghann Mac Colla
Artist Eòghann Mac Colla, based in Ayrshire has chosen to respond to the theme of Insight for his homegrown response. His proposal looks at equations as a way to capture the societal situation that COVID-19 lockdown has placed upon us.
"I have tried to capture some positives and optimism in looking to the future as in these difficult times we need to have a positive outlook to aim for. Lockdown has been a necessary outcome of trying to minimise the spread of a fatal virus, a global pandemic. For many us it has been and continues to be a struggle, financially and economically, emotionally and mentally. The impact upon us of this is totally unknown."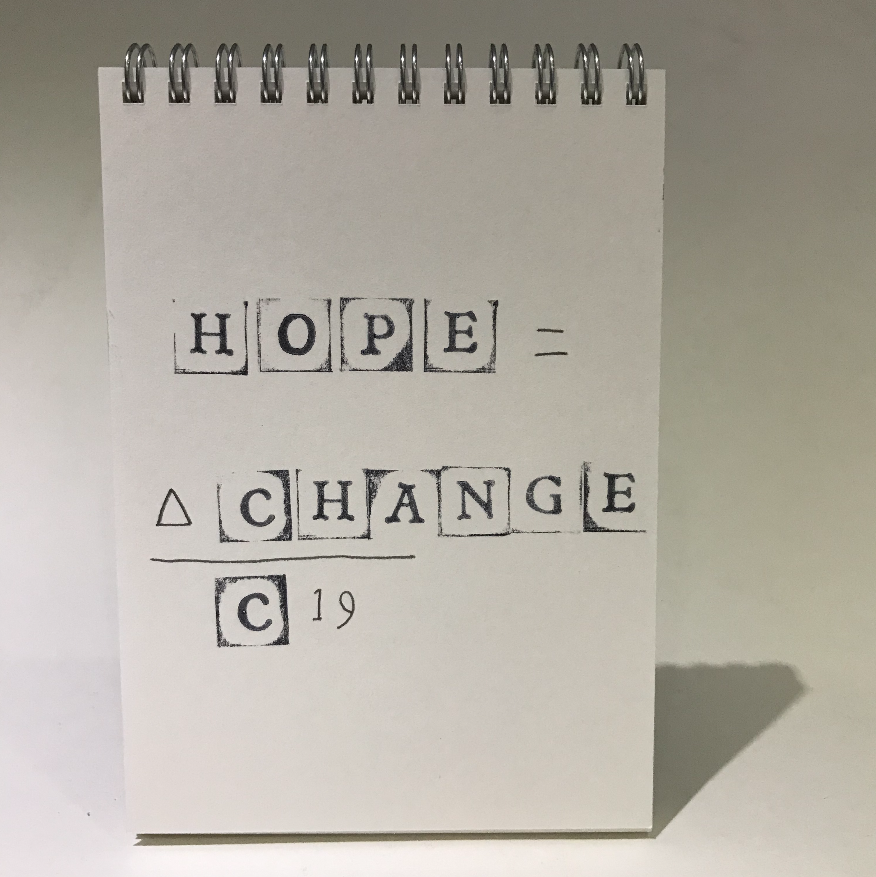 Template
"I found this both beautiful and fascinating – as both a crucial template to make the piece of protective equipment and yet also a bonny thing. The fact that it has been used also makes it more visually attractive and interesting."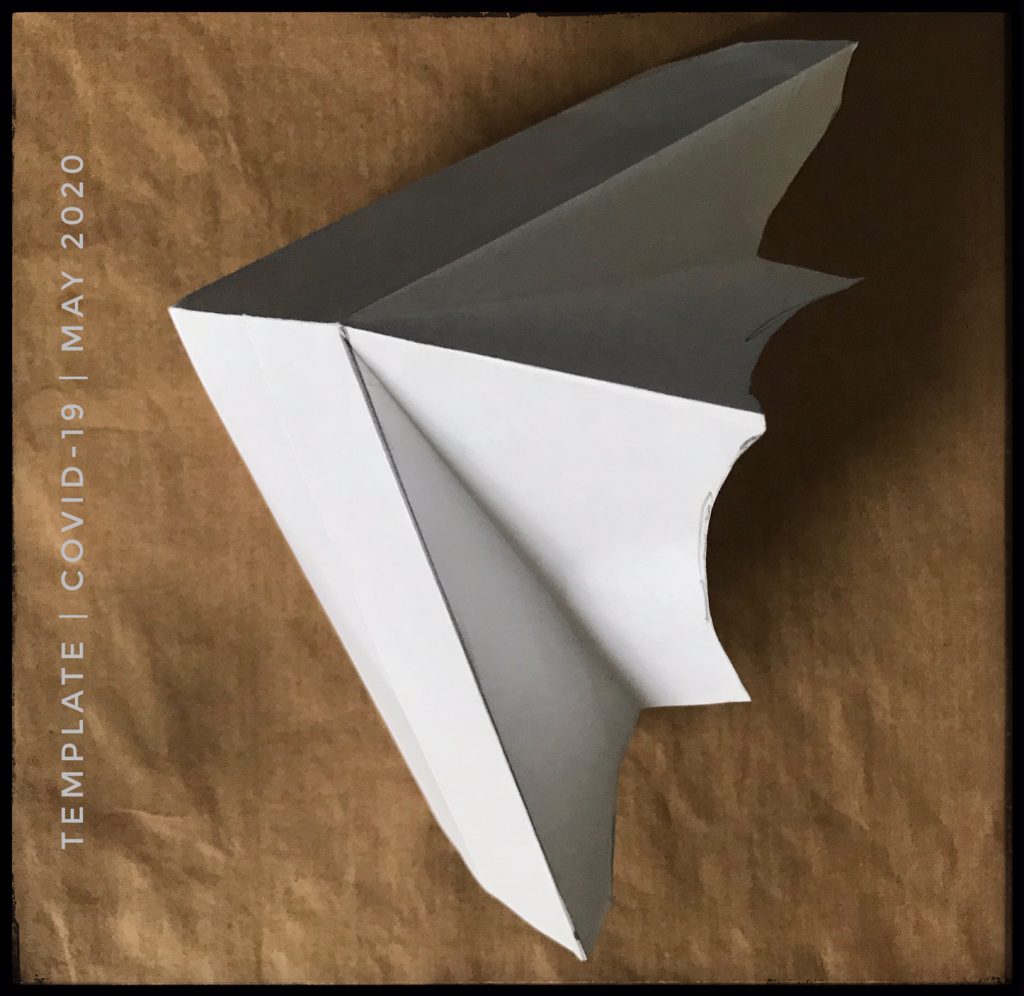 ---
Stuart Paterson
Stuart Paterson is a poet and performer, writing in Scots and English based on the Solway Coast. Stuart has published several collections and in 2017 was appointed BBC Scotland Poet in Residence. For homegrown, Stuart has created a short collections of poems in Scots and English written on his daily walks around his local area during Lockdown.
Select any of the images below and open in a new tab to read at a larger size.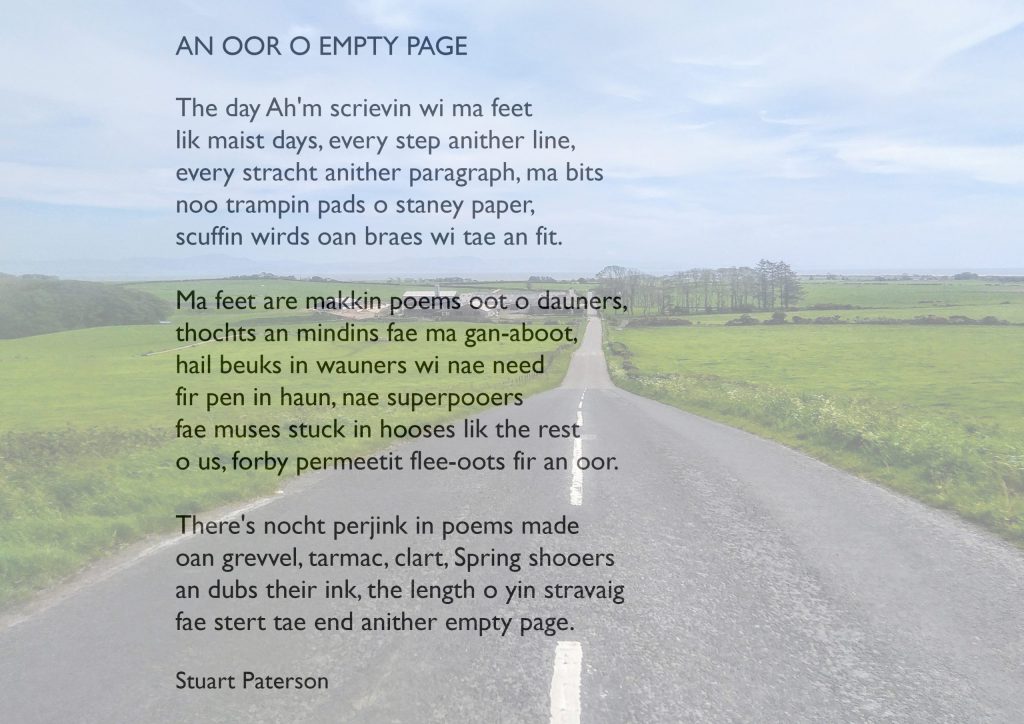 ---
Jenna Macrory
Musician and emerging artist Jenna Macrory, is currently based between Dumfries and Newcastle where she is studying Folk and Traditional Music at Newcastle University. For her micro commission, Jenna has created a series of text-based animations exploring our four key themes as part of homegrown.
---
Gillian Mellor
Gillian is a poet, key worker and under normal circumstances would be helping to in the Moffat Bookshop. She has been writing poems throughout the lockdown on a range of subjects include difficult topics that have arisen during these times: inequality, climate change, domestic violence, hospitalization, new routines.
Select any of the images below and open in a new tab to read at a larger size.