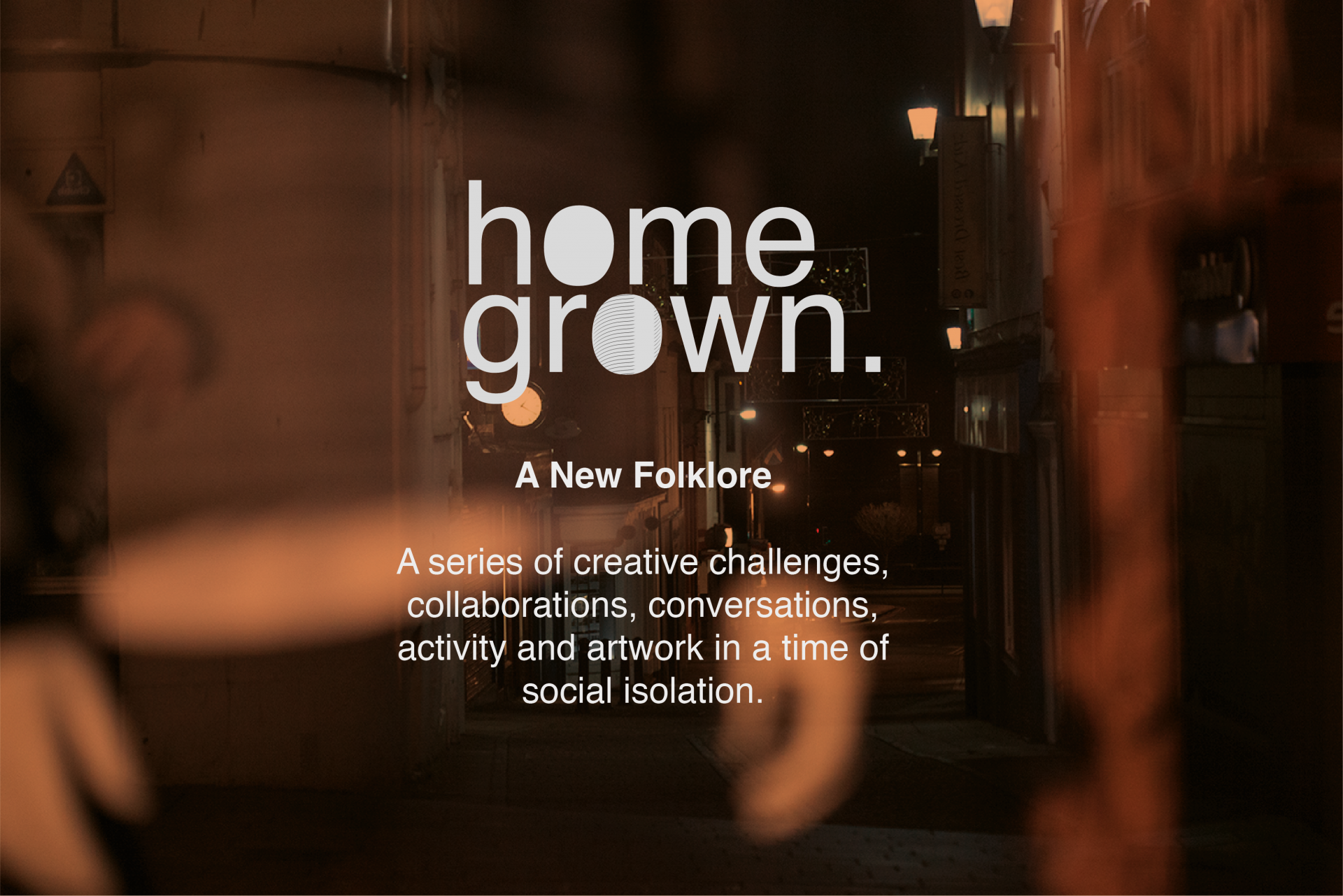 Perseverance
'If you can dream, and not make dreams your master;
If you can think, and not make thoughts your aim…'
– Rudyard Kipling
In the face of challenging circumstances, perseverance opens the opportunity for us to continue to adapt, and offers up the resolve and determination to continue understanding and re-interpreting the world around us. Perseverance invites us to be bold enough to lay the ground of a future as yet unwritten.
Through Homegrown, we want to nurture creativity that inspires, provokes and throws light on new ways of coping, through positivity and exploration. We want to celebrate creativity that is limitless and inclusive, and believe that it may offer solutions, ideas and plans for us as we take our next steps.
Perseverance, steadfast in its resilience, allows us to re-order, prioritise and focus our energies towards a healthier and more resilient world, which everyone can help create and maintain.
Contributors
The Lockdown Collective
The Lockdown Collective are JoAnne, John and Luke McKay.
Luke McKay is a 16 year-old from Penpont, one of the many small villages in Dumfries and Galloway. He plays the cello in two youth orchestras and is an Arkwright Engineering scholar. In 2018 he was the winner of the Peter Pan Moat Brae Young Writers competition, and read his piece on live radio. His favourite book is Dracula, and his favourite film is A Fistful of Dollars. During lockdown, he has been programming and making videos. He is the youngest of the Lockdown Collective by 4 minutes.
John McKay is, strangely enough, also 16 and also from Penpont. The village is surrounded by countryside to run around in, and it's where his great-grandfather once owned the garage and a shop. You are likely to find John walking the family dog, or studying as much as current circumstances allow, as well as practising the flute and the violin. John hopes to study engineering at university without deserting his creative side. He is an Arkwright Engineering Scholar, and loves building things.
JoAnne McKay was born in Romford, Essex into a family of wholesale butchers and slaughterers. In 2009 she published her first poetry pamphlet, The Fat Plant, and has appeared at Aye Write, the Wigtown Book Festival, the London Poetry Festival, and the Theatre Royal, Dumfries. Her most recent project, We Fire the Dark, was a series of readings for Cample Line. JoAnne works at Dumfries Museum, which is closed at the moment, but she has been redeployed to the Council's contact centre.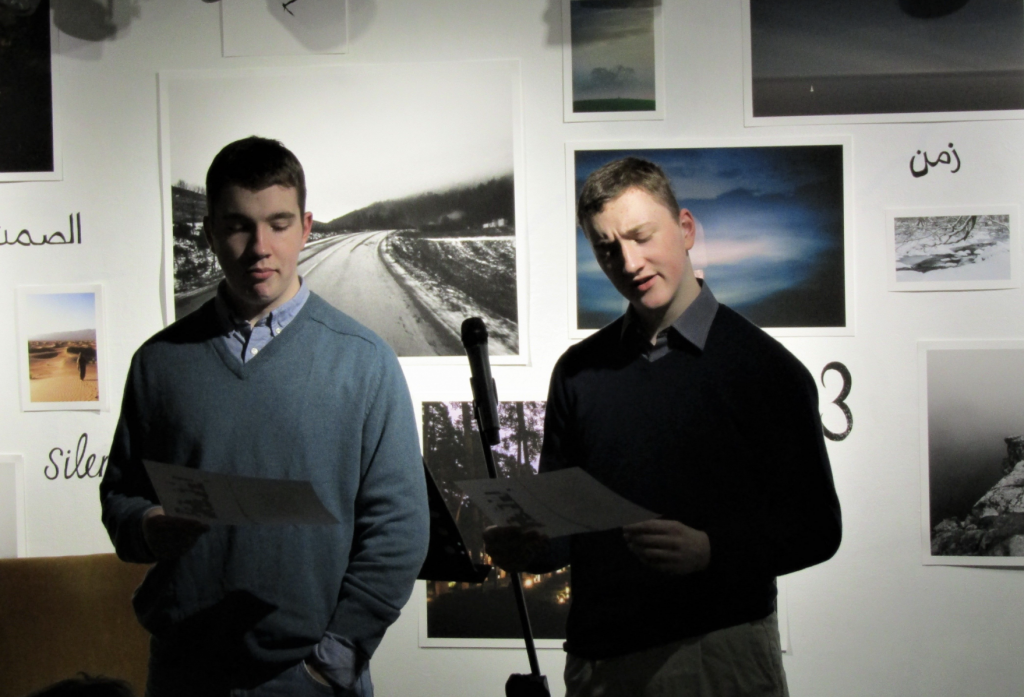 For Perseverance, The Lockdown Collective have created, 'The Dog Girl', a long narrative poem, written as a reflection on our current experience of the COVID-19 pandemic. The poem is written by JoAnne McKay, with direction and production by Luke McKay and features John McKay as the narrator.
Homegrown Artist Talk by The Lockdown Collective
---
Jenna Macrory
Musician and emerging artist Jenna Macrory, is currently based between Dumfries and Newcastle where she is studying Folk and Traditional Music at Newcastle University. For her micro commission, Jenna has created a series of text-based animations exploring our four key themes as part of homegrown.
---
Georgia Green
Georgia Green is a GSA graduate and printmaker, currently based in Norwich. responding to the theme Perseverance. For her micro-commission, Georgia has created a risograph print exploring empty spaces set in a semi-surreal brightly coloured world; both eerie and tranquil, unsettling and uplifting.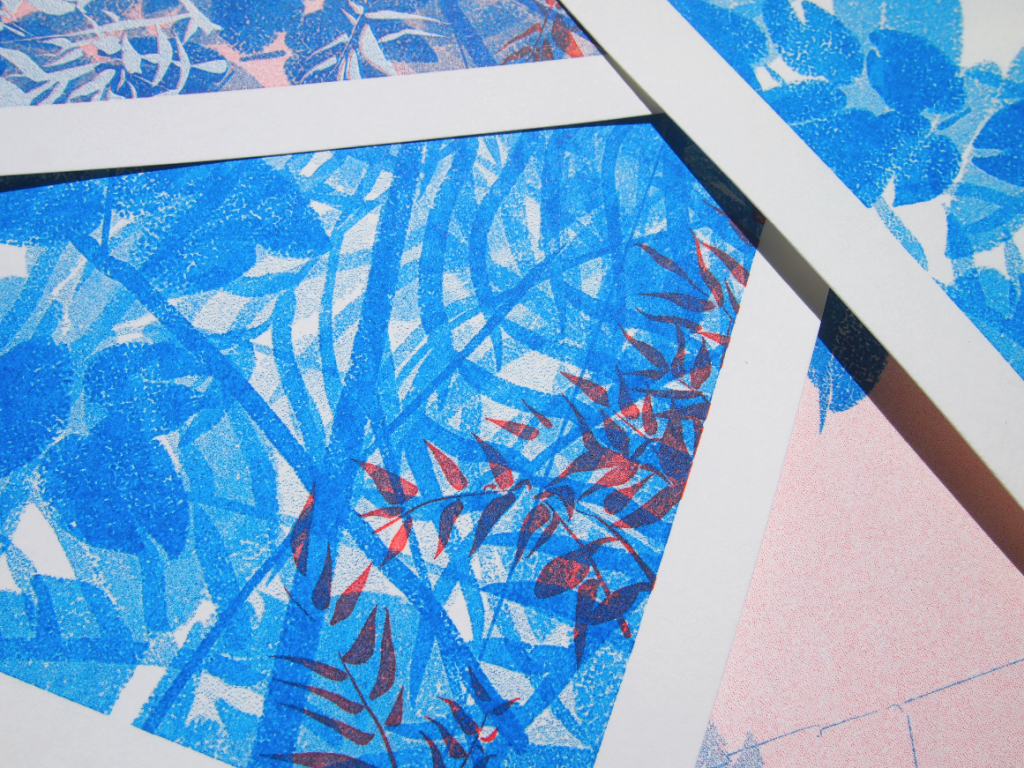 ---
Carolyn Richardson
Artist Carolyn is based in Annandale and for her homegrown micro commission has developed pilot project, Reuse to Reduce exploring issues of plastic waste. She created a sculptural piece inspired by the shapes of traditional lobster pots and all of the plastics used by a family of three over 24 hours.