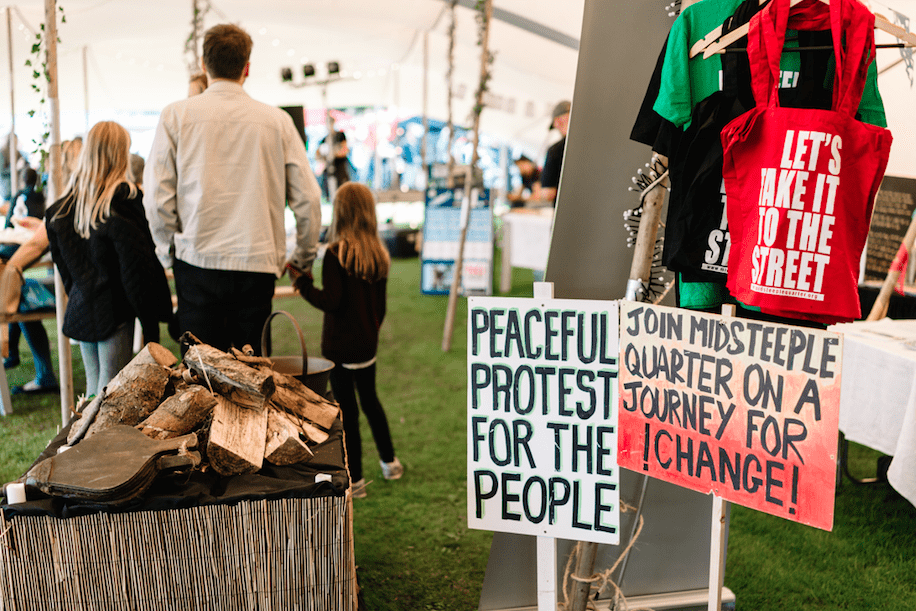 "We found that groups and organisations had a values-based and holistic way of working in collaboration with their communities and embraced risk and creativity as a tool of practice. They had developed working practices that were embedded in their place and focused on social wellbeing and inclusion in our communities finding innovative solutions to local needs."
– Katharine Wheeler, Curatorial Team member and lead for Embers at The Stove
Embers lays out a Vision and Approach to growing our places as prosperous, sustainable and resilient communities. It examines the role of creativity in effective placemaking work to inspire change and grow local activity and projects responsive to local need.
VISION
Put Creative Placemaking at the heart of building prosperous and healthy communities, supporting grassroots enterprise and innovation and informing our regions wider strategic agenda
Establish an innovative framework of support, resource and expertise that considers localised economies of places to build a network of opportunity, learning and collaboration
The South of Scotland will be a leader in rural enterprise and community-led regeneration and innovation, growing national and international partnerships and opportunity for the South.
A huge thank you to the individuals, groups and organisations who contributed to the writing of this report
Embers was an independent piece of work partially funded by the South of Scotland Economic Partnership (SoSEP). It was conceived by The Stove Network and led by Katharine Wheeler with support on relative policy background by Carnegie Trust UK.
Image credit: Galina Walls.