Groundswell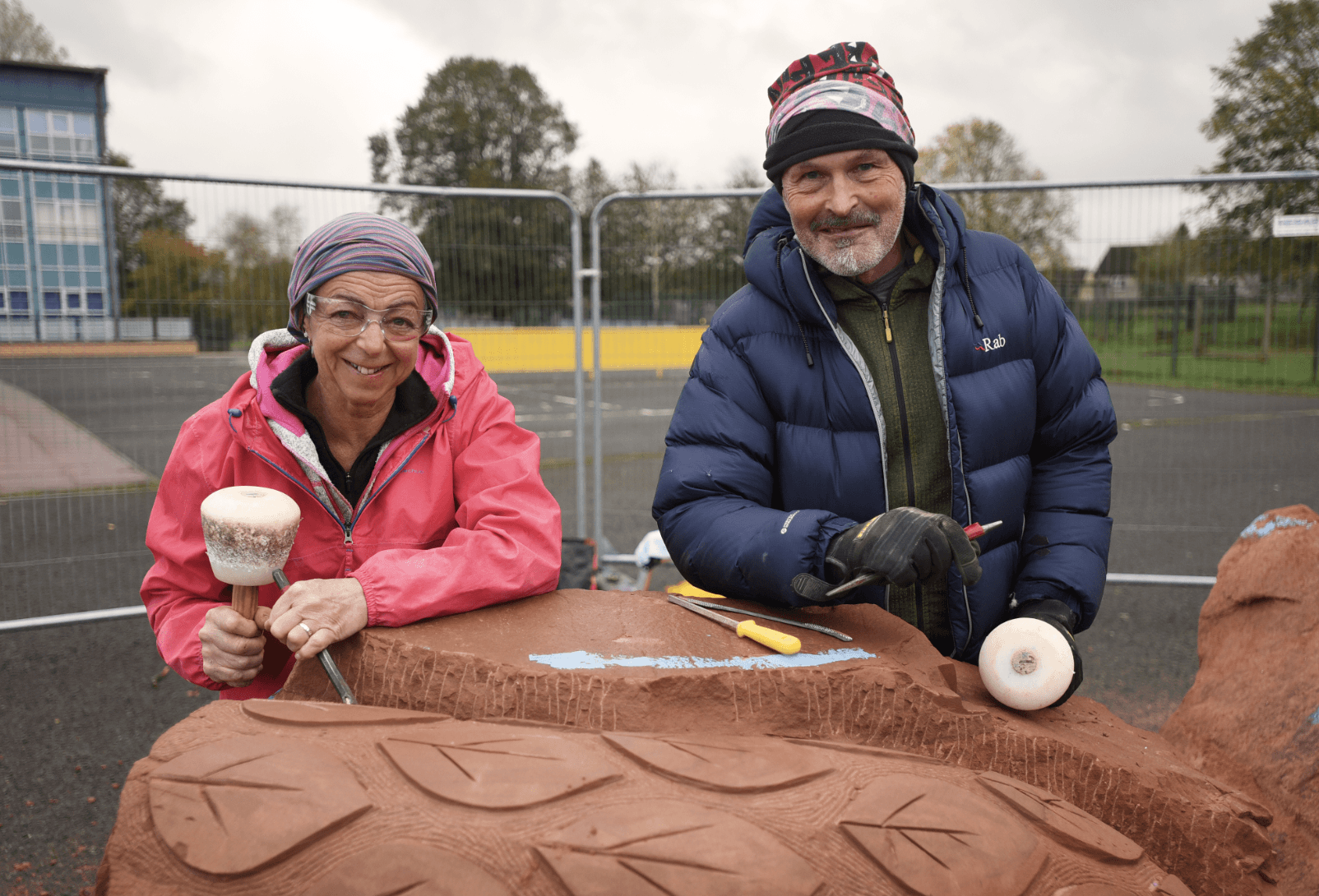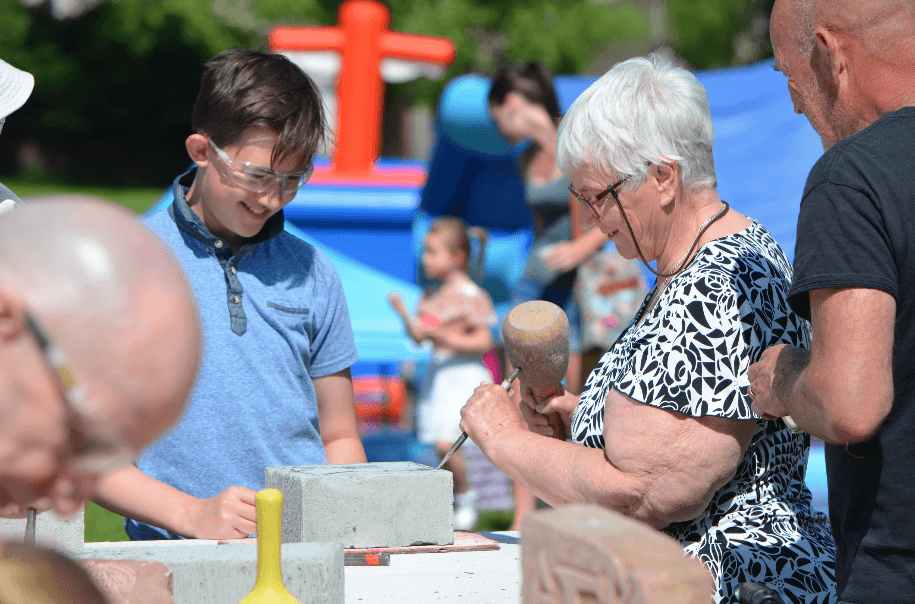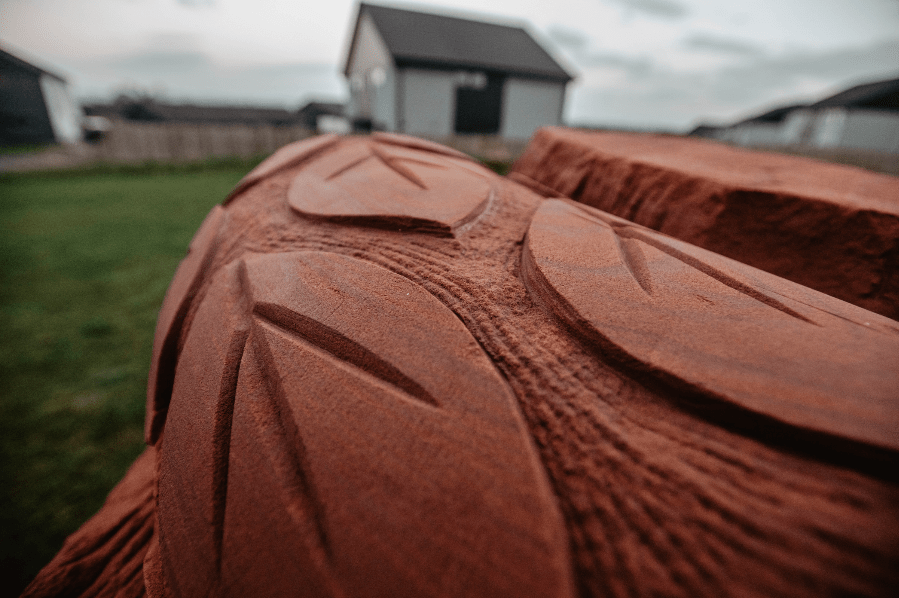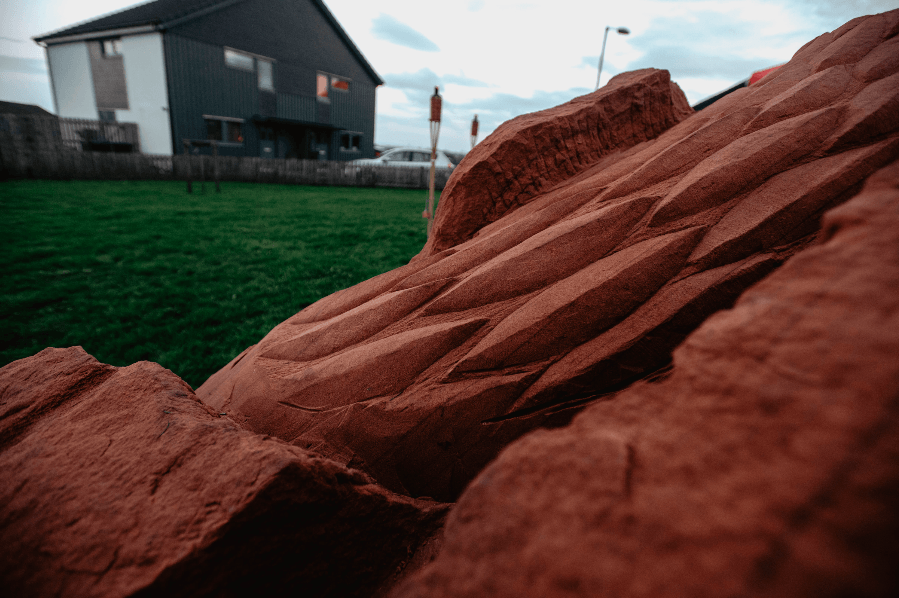 Groundswell is a new public sculpture by artists James Gordon and Susheila Jamieson, the second of four commissions that make up the Lochside Public Art Project.

The commission was managed by The Stove Network and Creative Futures: Lincluden and Lochside for Dumfries and Galloway Housing Partnership. Groundswell was completed in 2018, it comprises six carved sandstone boulders and is sited in The Meadows, Lochside, Dumfries.

The idea behind these pieces is first to commemorate local quarrying and working of stone, and second, to reflect on the loss of nature. The patterns are taken from the natural world and are a mix of leaves, scales, and water. They all move one way only: up the hill.

The Meadows was, until recently, a hill in farmland. Beneath Dumfries there is an amazing thickness of red sandstone, approx. 1,000 metres. The stone was once enormous sand dunes, if you look closely you can still see the wind blown patterns and the footprints of lizards. Dumfries was built from this stone and its' history has been carved into it.
Sadly work has recently stopped at the local Locharbriggs quarry, and the boulders for Groundswell were some of the last to be taken from the quarry. Groundswell was carved in the playground of the former primary school in Lochside, the artists were in constant conversation with local people through the making process, including workshops and open carving sessions.