Members Project: Dream Ministry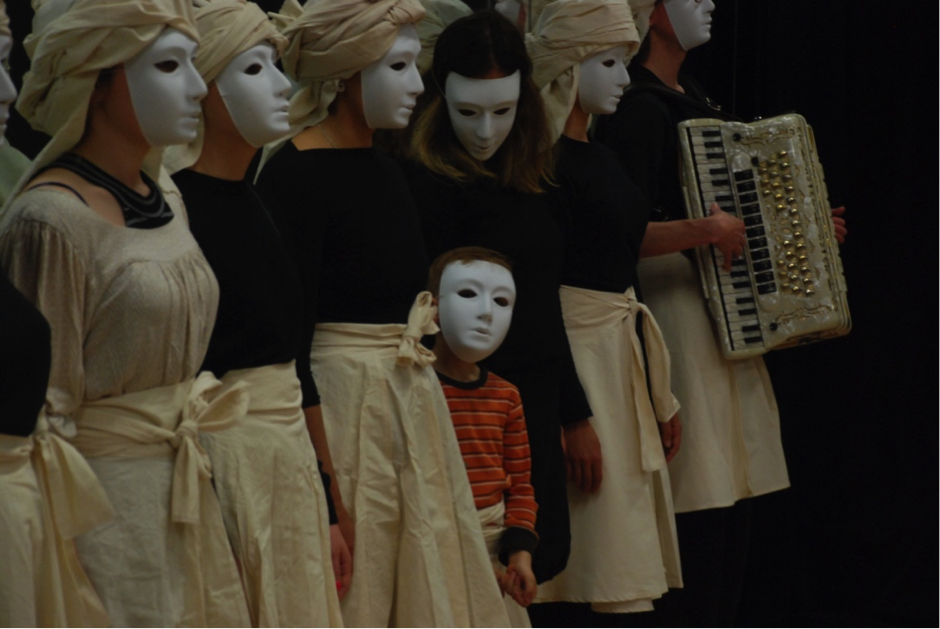 Theatre Royal, Dumfries. June 2016
The Dream Ministry project is an on-going collaborative performance project between the locally based, Secret Ministry, and Italian theatre company, BRAT. The aim of the 2016 workshop sessions at Theatre Royal was to explore the possibilities of, and refine a technique for, translating dreamed imagery and narrative into performance. The workshops established a procedure for this based on dreamworking and the material distilled from the workshop process will be used to create a full length performance in 2017.
During the week of workshops, one session was opened for public participation.
The workshops were supported by the Stove, Dumfries and Galloway Arts Festival and the Theatre Royal. The project was part funded by the Regional Arts Fund supported by DG Unlimited and DG Council.