About Nithraid 2016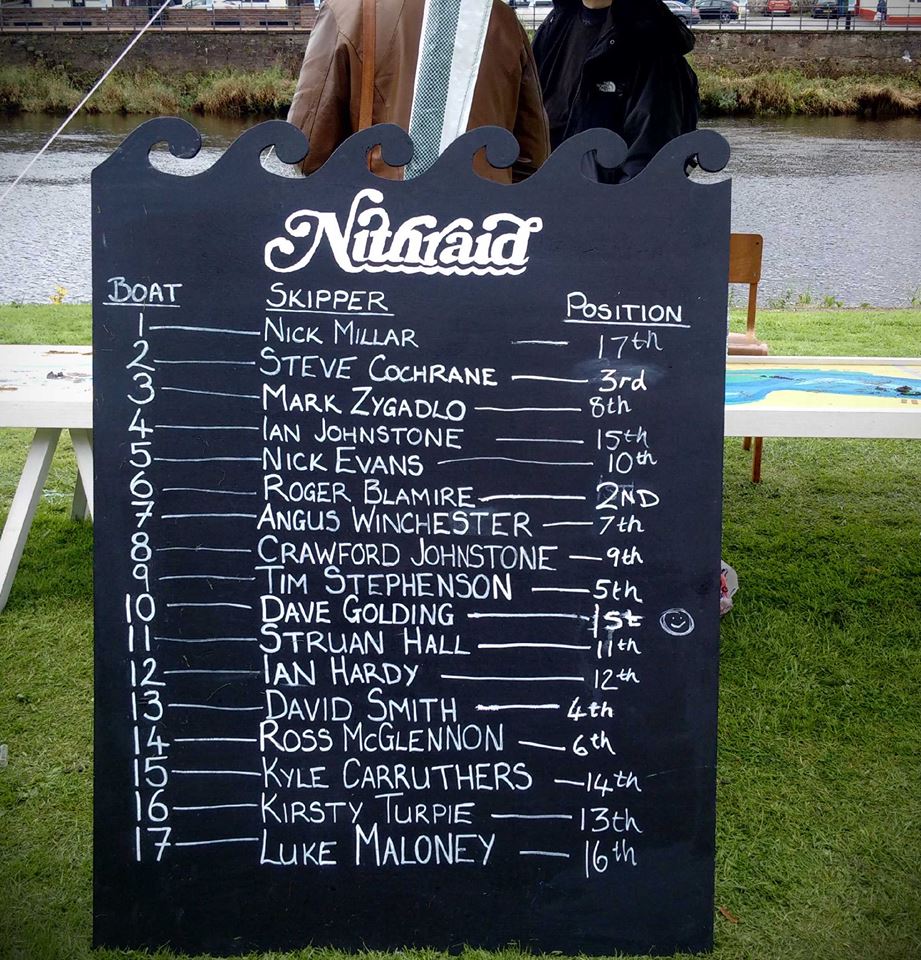 Nithraid 2016 Celebrates Maritime History of Dumfries
September 3rd saw The Stove's fourth staging of Nithraid, a fun family event that takes place on and around the river. The daring sailing race, starting from the Solway Firth and sailing right up to the River Nith in the centre of Dumfries, was made possible by one of the highest tides of the year. While waiting for the boats to arrive, visitors and families were invited over to The Mill Green to enjoy the 'arts and food village'. Despite the changeable weather, hundreds of people turned out to watch the parade of the legendary Salty Coo and the daring sail race finishing at the Mill Green.
A large crowd of people also joined in with the Salty Coo procession, starting from The Stove and finishing at the Mill Green, and were treated to this year's other-worldly and extremely colourful procession, designed and created by Dillon Colthart and Jordan Chisholm on the theme of 'Acceptance'.
Winner of Nithraid 2016
A total of 17 boats took part in the sailing race, with all boats carrying a small cargo which must be delivered into the town to complete the race. The winner – lone rower, Dave Golding –  had the honour of lowering the legendary Salty Coo and releasing her into the river.