Elsewhere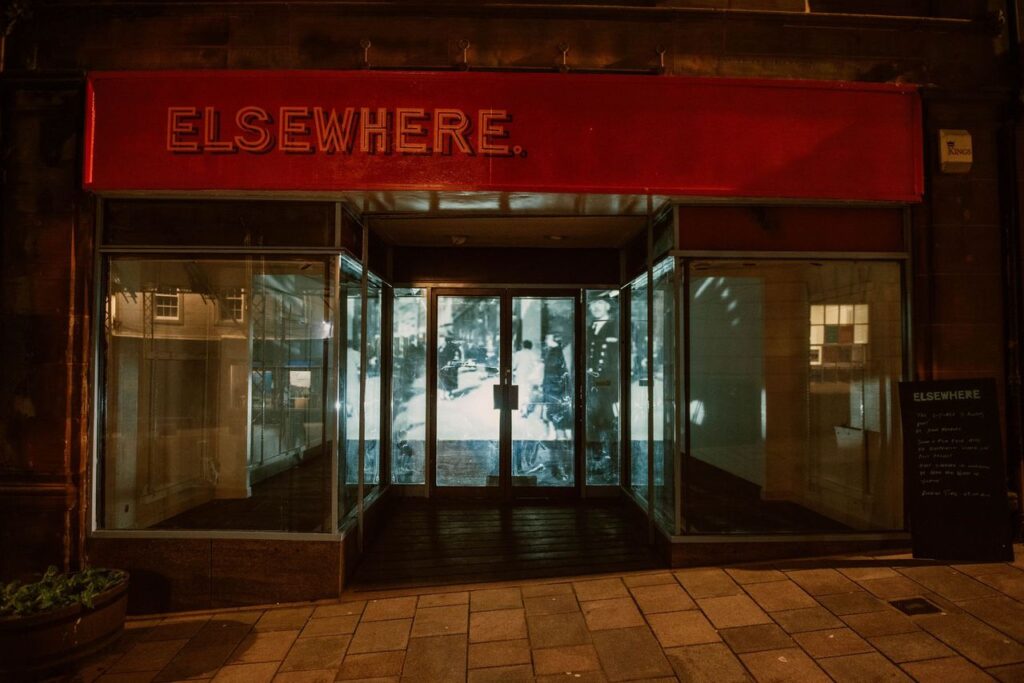 "The High Street is somewhere we thought we knew, now it's different, it's Elsewhere."
When the lockdown struck, all activity at the Stove was put on hold and what started to emerge was a project titled Homegrown, gathering and sharing the conversations, creativity and new narratives being drawn in real time during the lockdown by Stove members and community.
Elsewhere was a research project forming part of Atlas Pandemica, that looked to re-locate the online creative practice of Homegrown in the High Street of Dumfries as a means of exploring public space during a time when we as a community are responding to, and recovering from the effects of COVID on our sense of place.
Elsewhere included newly commissioned works by artists Eoghann MacColl, Helen Walsh, Andy Brooke, Jenna Macrory, Simon Lidwell, The Lockdown Collective and Sian Yeshe.