Elsewhere
Curated by Katie Anderson
'The High Street is somewhere we though we knew, and now it's different, it's elsewhere.'
When the lockdown struck, all activity at the Stove was put on hold and what started to emerge was a project titled Homegrown, gathering and sharing the conversations, creativity and new narratives being drawn in real time during the lockdown by Stove members and community.
Elsewhere is a research project that looks to re-locate the online creative practice of Homegrown in the High Street of Dumfries as means of exploring public space during a time when we as a community are responding to, and recovering from the effects of COVID on our sense of place.
Elsewhere looks to experiment with new forms of communal experience, gathering and exchange. Elsewhere will investigate the unfamiliar in the local, coming together whilst social distancing, and creating a space to share, reflect and create new ideas for public space going forward.
Elsewhere aims to be about low-key testing – pop up investigations for small, transient audiences. We want to explore pausing whilst out beyond the confines of our homes, and
at all times of day. Elsewhere invites audiences to make tentative steps back into their town centres and high streets.
For information about Katie, visit our Participants page.
---
Discover a series of light-based artworks and film installations in Dumfries town centre, created by local artists, inspired by lockdown. A short walking route starting and ending at The Stove, 100 High Street.
Audiences are invited to visit Dumfries town centre to discover a series of temporary artworks and film installations. Elsewhere is a playful investigation into our changed relationship with public space as a result of covid-19.
To begin, head to the Stove café for information about the route and the artworks. The Stove café will be open until 8pm for hot drinks and a tasty vegetable stew, so after you have explored Elsewhere, pop back and warm up. Some of the artists and organisers will be on hand to share further information.
Movement around the artworks is free and unguided, but stewards will be on hand for safety, social distancing and information about the artworks. Each work is no more than six minutes in length, so audiences are encouraged to travel between the works whilst observing social distancing guidelines. There is no sign up required, but a short wait may be required to view some works.
---
Further information from Elsewhere artists
---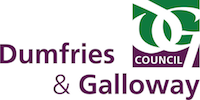 ---