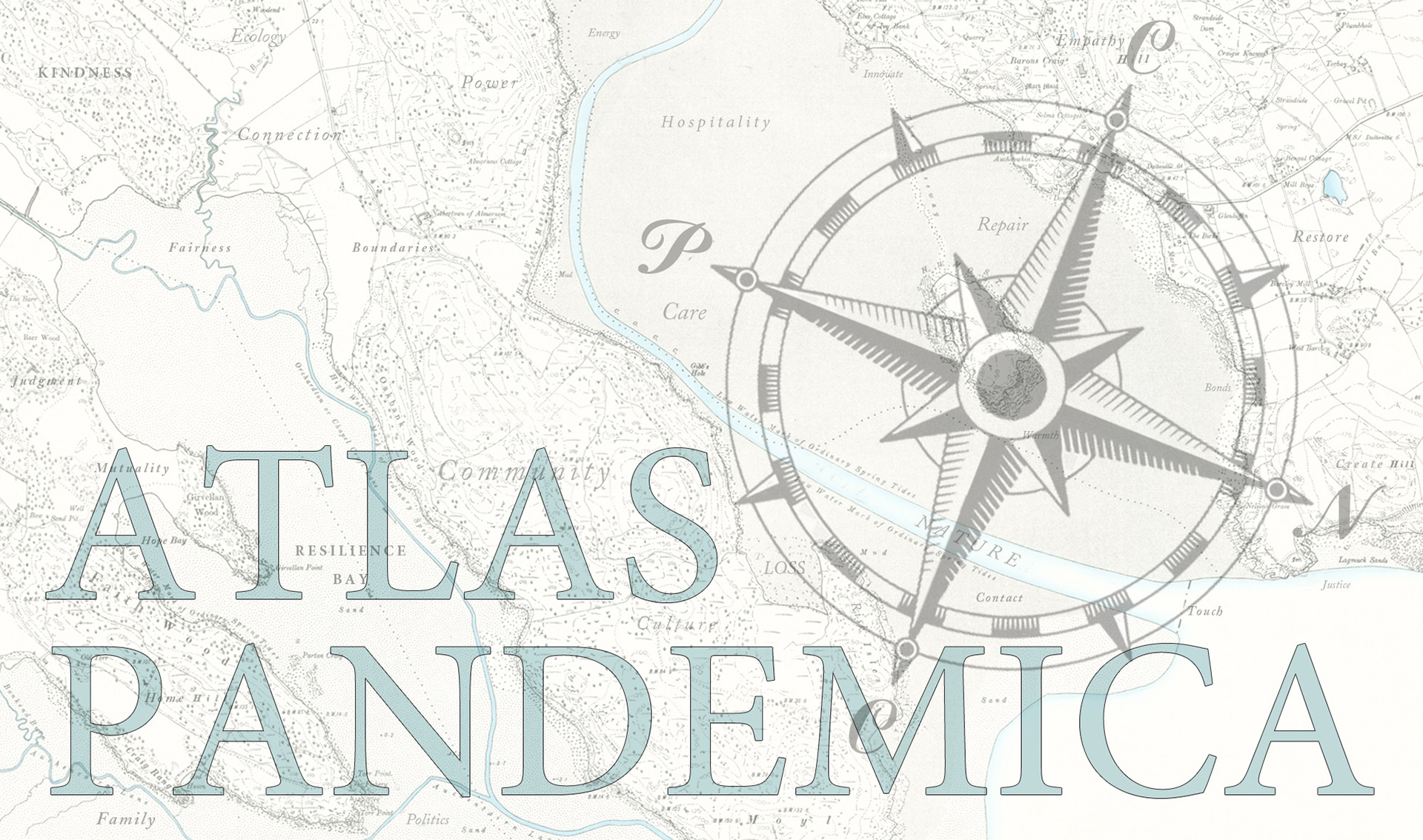 Atlas Pandemica Podcast Series
Atlas Pandemica: Maps to a Kinder World' is a compendium of 10 projects led by creative people, each investigating a different theme highlighted by life during the COVID pandemic. Projects worked directly with people in Dumfries and Galloway, focusing on the impacts and the learning from the community's experience of the evolving pandemic. Atlas Pandemica was conceived and is managed by community-led arts organisation The Stove Network, it explores local responses to the pandemic and how these might shape new approaches to our shared future. The project is supported by Scottish Government's 'Supporting Communities Fund'
In this podcast series, one of the curators of Atlas Pandemica, Matt Baker, will be talking to each of the artists leading one of the Atlas explorations.
Episode 1: Annie Wild
The first in series is Annie Wild – Annie is a freelance Social Researcher. In the past she's worked in academia and in a large research agency but these days works on research projects with community and arts organisations from across Dumfries and Galloway. She's also involved in local environmental activism.
Annie's Project for Atlas Pandemica is called 'For Love, Not Money?' The project explores the concept of care and the experiences of giving care during COVID-19. Annie worked with a group of unpaid carers interviewing them over a period of time through the pandemic she is interested in the ways in which all people practice some form unpaid care: being parents or grandparents; looking out for neighbours or older relatives; or offering emotional support to friends and co-workers. At an absolute minimum we all keep ourselves fed, dressed and clean. I will be working with participants to visually map out networks of care and the ways these have been affected by COVID-19.
---