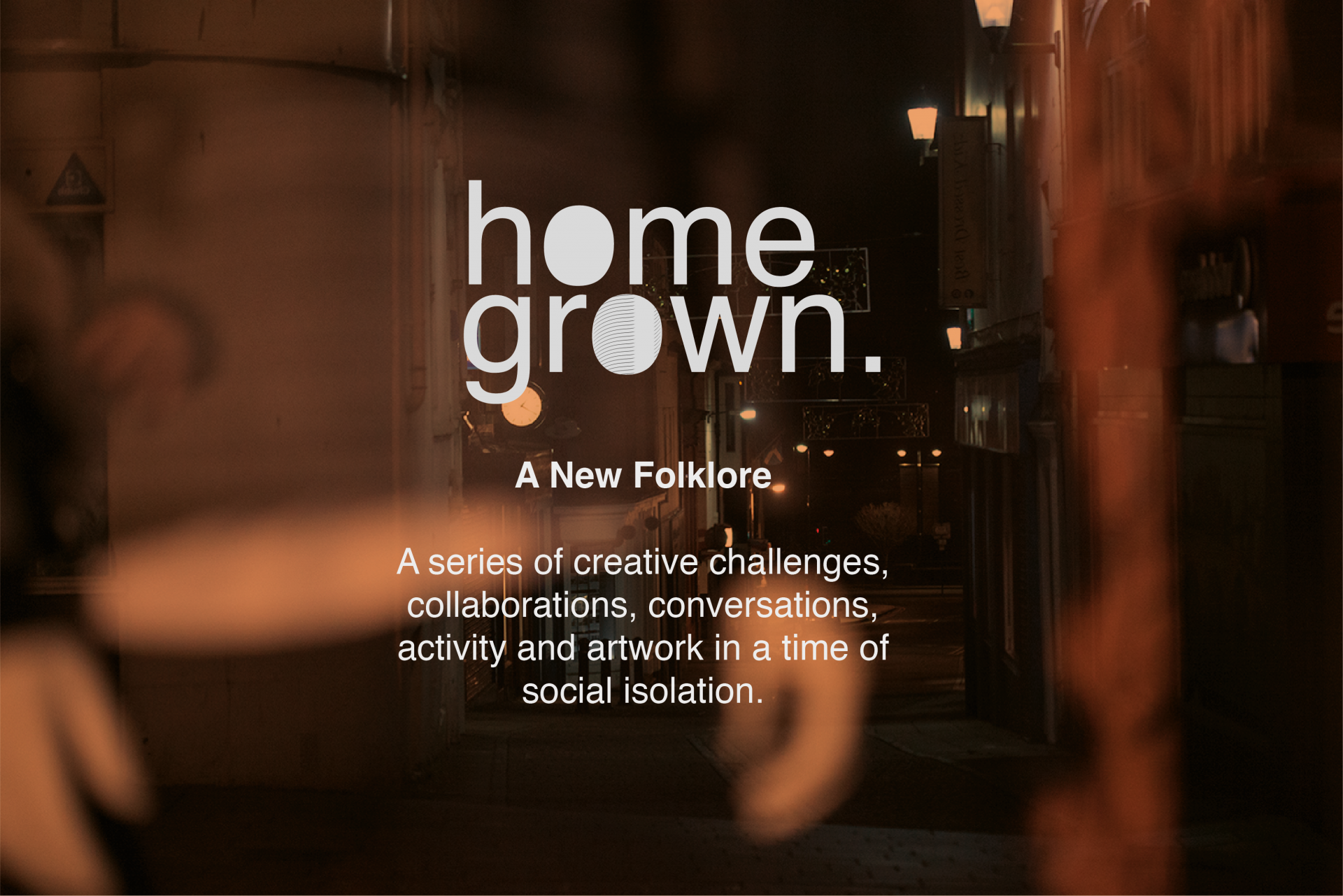 Doorways
For our final creative challenge, we are exploring the theme of doorways – we'd like you to make a creative response for your own front door. During the past few weeks and months, our doorways have become important symbols – of protection, safety, exchange, messages of communication, thresholds and crossings, but as we move into more relaxed measures in the coming months we will once again be able to welcome friends and family through our front doors.
We invite you to share a creative response with us that reflects your own experiences on the theme of Doorways during the pandemic. Whether you left notes out for the postie, or stood on the doorstep to clap with neighbours, exchanged shopping with relatives at a distance or put out signs or artworks to catch the eyes of passers by, we'd love your responses to reflect this.
We welcome contributions of all kinds, you might have been inspired by one of our earlier challenges and like to write, take a photograph, make a print, construct something from found materials in your home, a collage – or something entirely different. Decorate your front door and turn it into a living artwork? Paint your door? Make a painting of your door? We'd love to see your contributions.
As our homegrown project comes to a close, we will be looking to gather and share artworks from our micro commissions and creative challenges both online in an archive format, and in the real world – once it is safe to do so. Stay tuned to hear more from us. Final contributions should be shared with us by 30thJune, by email to [email protected]. #HomegrownDumfries.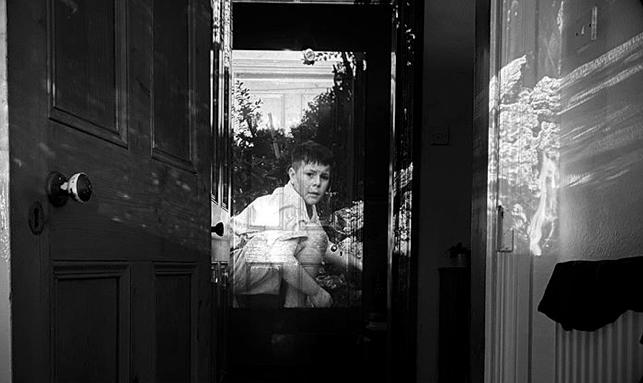 Responses
Here are some of our favourite responses to our final creative challenge! Thank you to everyone who has contributed.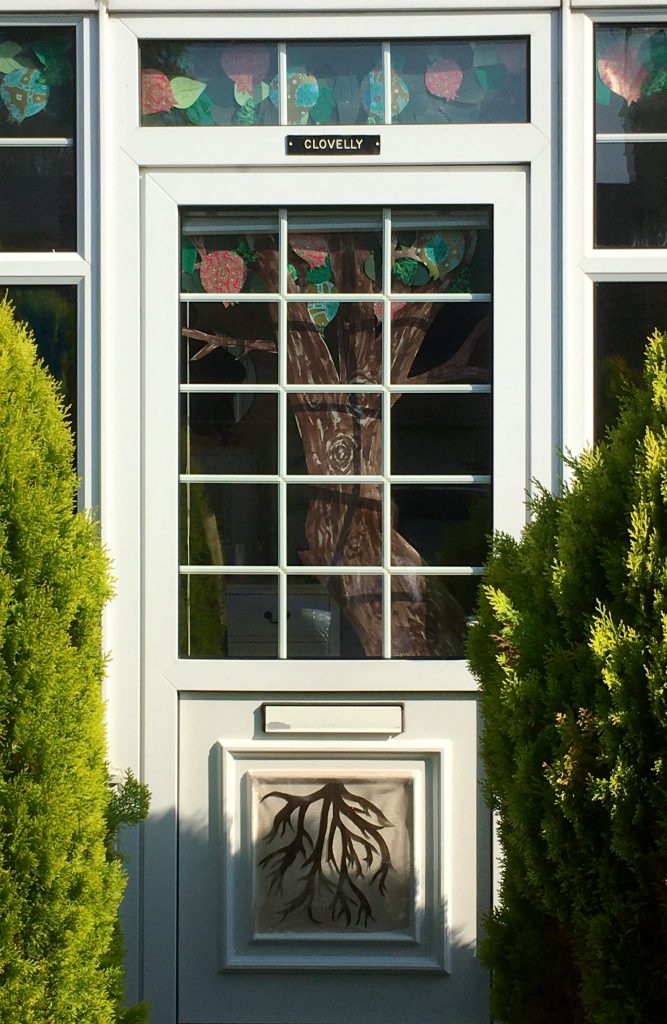 Embroidery thread on fabric, by Joanna Shennan.
'I have noticed shadows more and more over lockdown – whether this is due to the abundance of great weather or because I have spent most of my time in a similar place. I have noticed and recorded how the shadows have changed radically within minutes and the patterns they cast. I sat at my front door and drew a small square on a piece of paper and made a shadow drawing, five minutes later I laid another blank square of paper in exactly the same place and drew the shadow that was cast, I repeated this process five times.
I then transferred my five shadow drawings to fabric and very simply filled the pattern made by the drawing with seed stitches. I chose to work with white fabric and white embroidery thread to convey the concept that shadows are often missed when we are rushing around but when you stop, take time and observe there are beautiful patterns naturally created all around us and even right at your front door!'