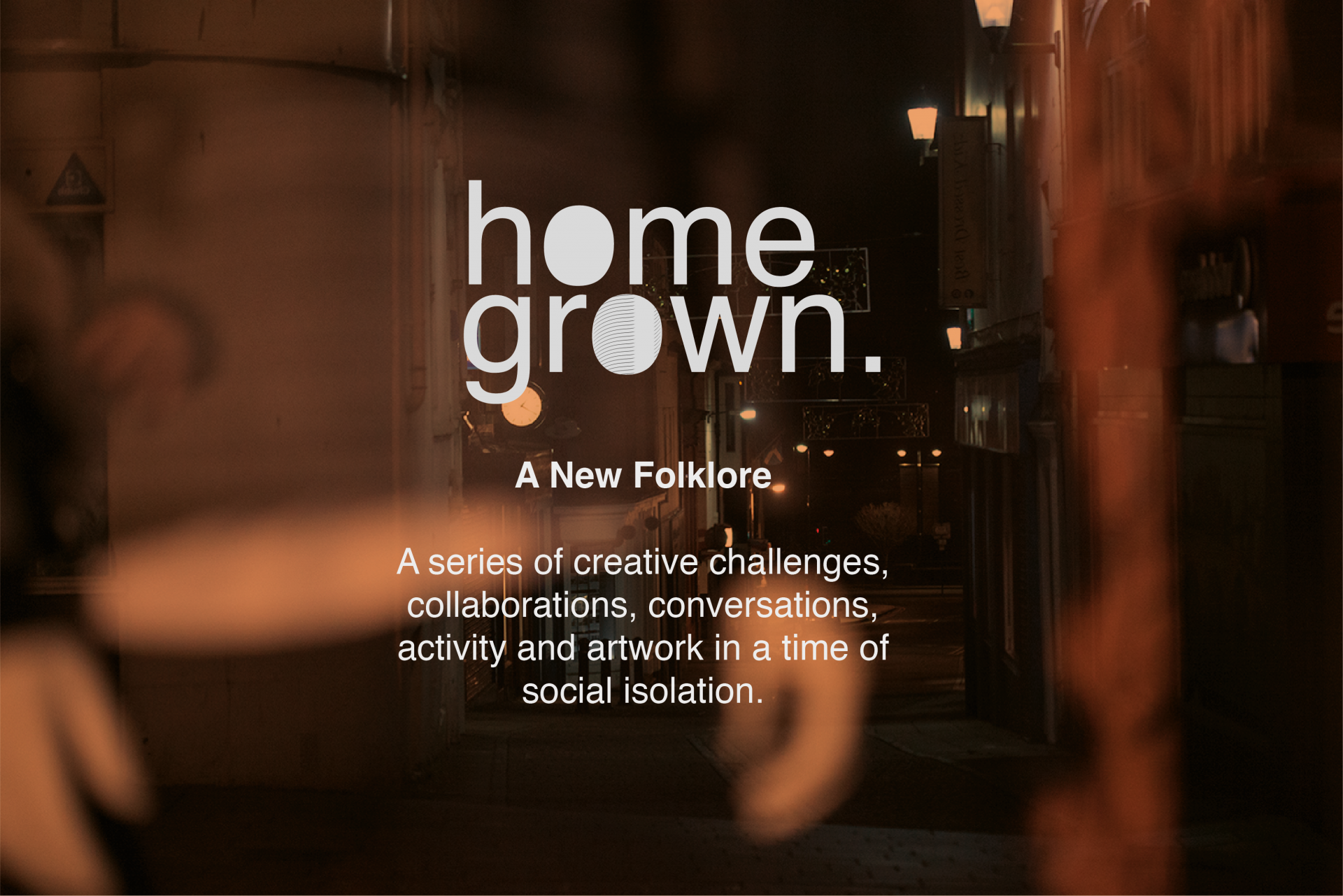 Solidarity
Unity, Commonality, Friendship
We want to explore what solidarity really means within our community, both right now and in looking to the future. We hope Homegrown can help nurture a sense of belonging, equality and balance, and through this, weave a new understanding of our own lives within our community. By exploring the values of open-heartedness, insight, perseverance and solidarity we aim to lay the ground for conversations on our future as a more equal, united and positive place.
But, there are questions contained within the idea of solidarity – are we truly united through this experience? Solidarity is defined as 'unity', 'commonality' and 'friendship', this suggests not only a common belief, but a sense of care for one another. The 'new normal' of life with COVID-19 and how, as a society we respond to it, has brought to the surface many questions of equality and social imbalance. Let's be brave enough to tackle these questions and find answers together.
Contributors
David Moré
"David Moré is a sound/video/whatever artist born in the United States to a Scottish mother (from Dumfries) and a Cuban father, who has just recently relocated to Glasgow. His work is often made using discarded materials, and he is very proud of the band he has had for the past eleven years with his pet fish Alex Halsted."
For homegrown, David's proposal sees six participants from across Scotland participate in a collective sound work. Starting with an initial response from Dumfries, each artist will have 24 hours to respond to the previous participant, and at the end of the week all the works will be combined into a single sound work.
How has the soundscape of Dumfries changed in regards to current events? What sounds do you miss? What sounds do you hope to hear again? What will it sound like when all of this is over?
---
Helen Walsh
Helen Walsh is an artist and creative practitioner living on the beautiful Solway Coast. Helen specialises in drawing and textiles, in particular embroidery. Helen is also a skilled and experienced workshop leader and works on a variety of community and education based arts projects working with a diverse range of people in a variety of settings.
Helen's homegrown micro commission involved a daily drawing creating a series 'Feathers of Hope' each of which represents a different hope for the society we are going to create when this crisis has passed.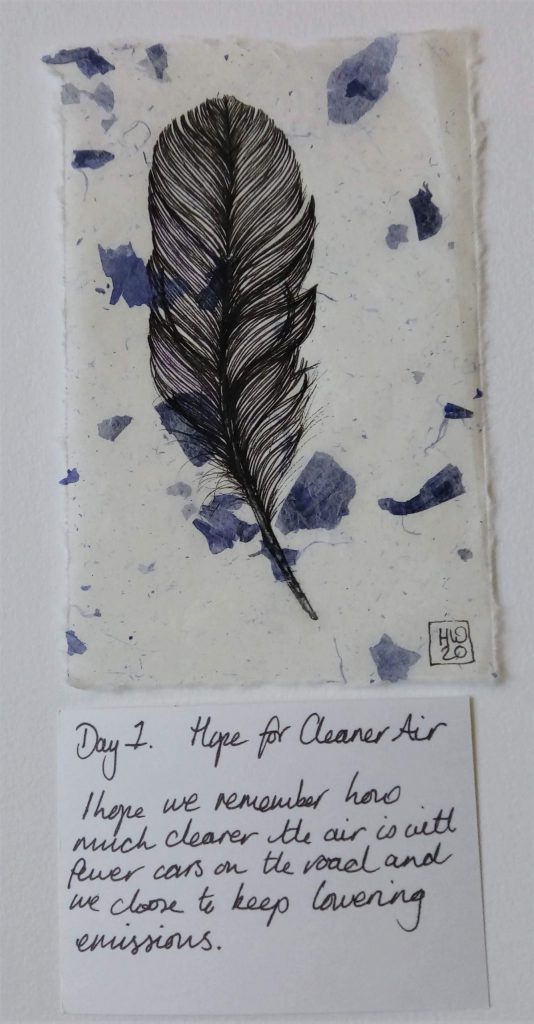 Homegrown Artist Talk by Helen Walsh
---
Jenna Macrory
Musician and emerging artist Jenna Macrory, is currently based between Dumfries and Newcastle where she is studying Folk and Traditional Music at Newcastle University. For her micro commission, Jenna has created a series of text-based animations exploring our four key themes as part of homegrown.
---
Andy Brooke
For his micro-commission, artist Andy Brooke has created a ceramic sculpture, Distanced Encounters inspired by his experiences of social distancing during the Lockdown.
"Responding to these strange times we are all living through right now, I found myself manipulating clay into certain abstract forms which followed the shapes of the glancing movements of social distancing. We have all willingly moved out of the way of others or smiled gratefully when they have done the same for us, performing a sort of pavement/road dance of avoidance. It is a ritual we have grown used to."
The work is currently biscuit fired of buff stoneware, which Andy hopes to glaze in a second firing after the lockdown. More about the work is available on Andy's website here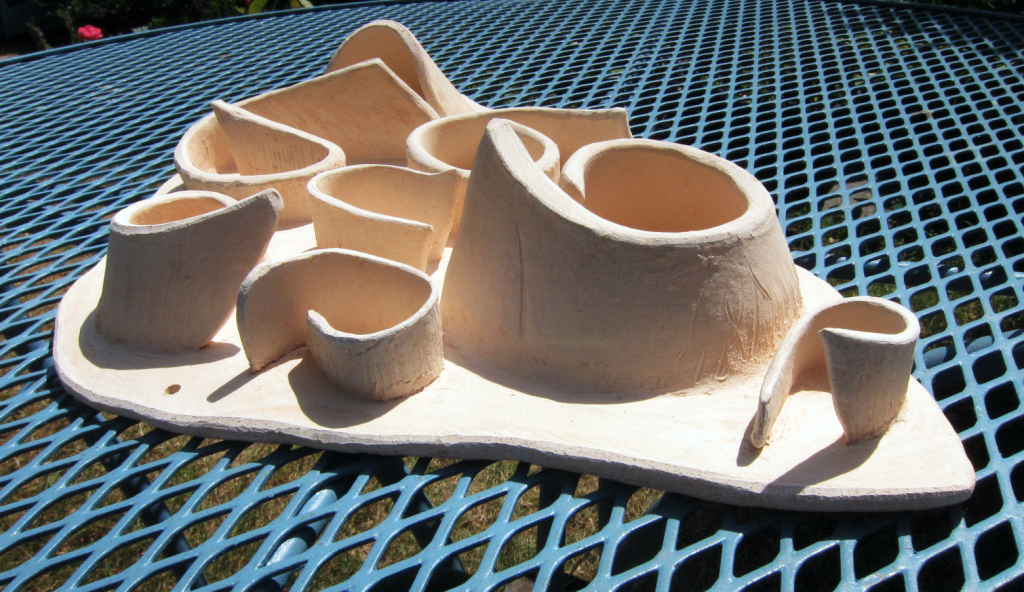 As part of his micro commission, homegrown artist Andy Brooke is inviting any personal stories of positive encounters made with strangers during your lockdown wanderings – either shopping, walking or cycling.