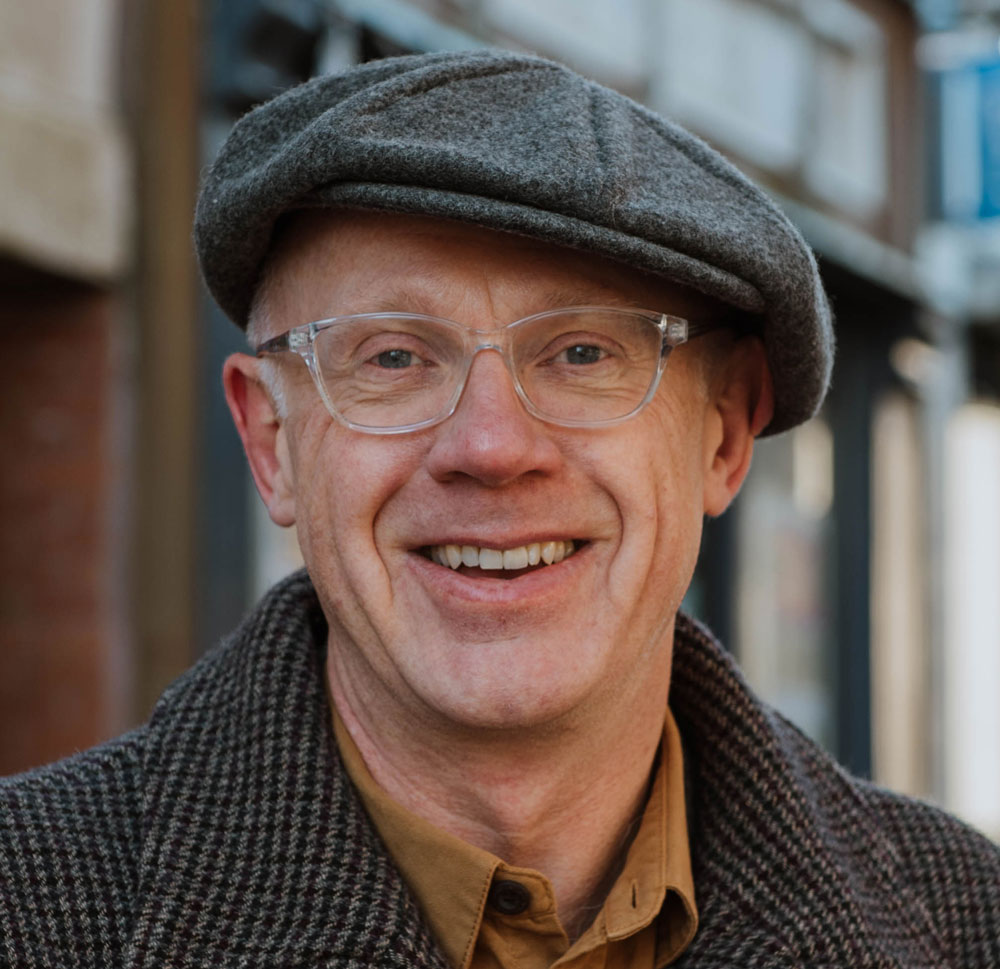 Matt Baker
Orchestrator
I was one on the founders of The Stove in 2011. The Stove was a progression of my practice as a public artist, through my career I became increasingly concerned with the potential for creative process to empower communities and less interested in 'art products'. I see the Stove as a long-term experiment in embedding a creative resource within a community – the work is a co-directed journey with local people and I remain completely absorbed and fascinated by where that journey is taking us all. My challenge as Orchestrator is to remain attuned to the overall direction of The Stove, in partnership with the place, whilst ensuring a culture of learning, empowerment and excellence within our organisation that remains true to our values
Graham Rooney
General Manager
Graham trained as a professional thermographer and has 20 years' experience of running projects within the construction industry to reduce wasted energy from, and improve the energy efficiency of, public buildings and social housing. His work helped deliver cost savings that were then diverted back into households, communities and local services.
Graham is not an Artist but does have a creative side. He has used infrared camera technology to document the energy of people, places and things. He has collaborated with visual artists to produce works that have been exhibited at art festivals in Croatia and Scotland, and has had solo work shown in exhibitions including the 2017 Royal Glasgow Institute of the Fine Arts show.
"My family and I have recently relocated to Dumfries from Glasgow, having deliberately chosen the town as the place where we wish to put our roots down. I have always been aware of the work and projects the Stove Network are involved in, and the organisation was one of the main reasons we made the decision to choose Dumfries as our home town. I have confidence in the power of people, community and change. I know from personal experience that through support, encouragement, empowerment and opportunity, everyone can realise their potential and value in society. I am so excited to have the opportunity to work as part of the team at the Stove Network, and am really looking forward to help make a positive contribution to the organisation, people, community and town in which I live."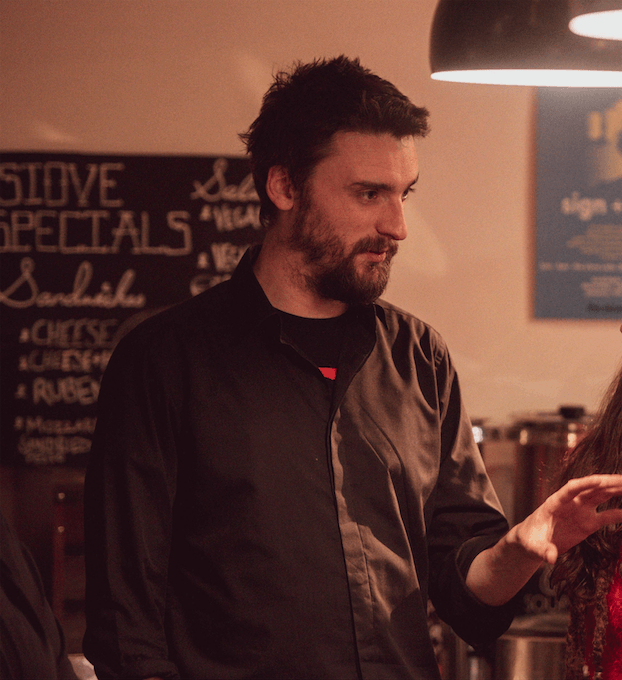 Martin O'Neill
Artistic Director
As an artist and producer, I work with people to realise new projects, artworks and spaces employing an eclectic range of styles and disciplines from theatre, graphic design, film, music, poetry and installation. I don't think of my practice as individualistic or self-seeking nor as an artist with a set discipline, working toward the pre-destined outcome – the rulebooks are never the same. It's only in conversation and play do new projects emerge with the communities and people I work with. It may be a film, a play, a sculpture or a light installation – it doesn't matter. As a curatorial member and Doonhamer I have always tried to bring the voice of Dumfries into the room, whether that be in the Stove or further afield. My practice is rooted entirely within the town – consistently trying to weave a new picture of Dumfries in a transitional phase of its history.
Katharine Wheeler
Partnerships and Project Development
I am a Visual Artist with a practice that spans from observational painting and drawing to public and socially-engaged work and collaboration. I aim to be relevant, inclusive and inspirational. The past 4 years has been a fast track shift in my creative practice developing it from an independent process into a multi-disciplinary conversational practice with communities, groups and individuals across many sectors with multiple outcomes. I hope to bring tools and understanding of creative process and learning from 10 plus years of 'making' into large scale participatory work focused on process and co-creation.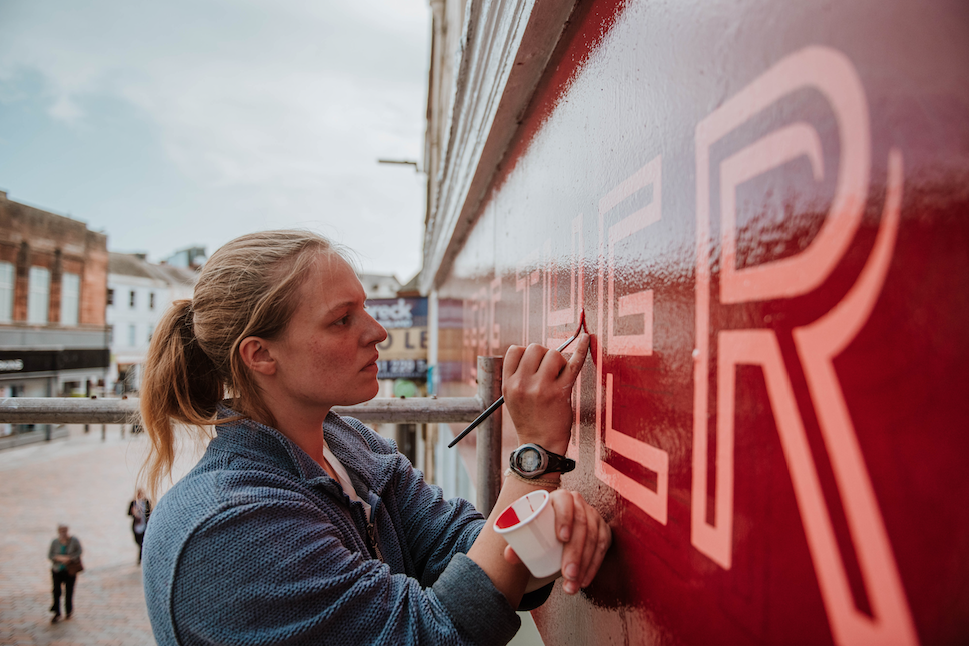 Katie Anderson
Public Art Lead
My work is an embedded practice of settling, establishing projects alongside and as part of communities, creating work that has its foundations in a sense of place. I am often at once artist, curator, maker, participant, producer, citizen and explorer.
I've been involved in the Stove for a few years, and care deeply and passionately for the town and for the possibility, energy and enthusiasm shared by so many people I've met and worked with.
Kirstin McEwan
Communications Manager
Kirstin works as The Stove's Communication Manager, specialising in content creation, social media and press releases. She is also resident photographer for the Stove, documenting all our monthly events from Brave New Words to Stitching Our Story. Kirstin is also one of the core team members behind the annual Dumfries Music Conference in which she was the producer and production manager for DMC's 'The Female Takeover'; a month-long series of events, workshops, live gigs, panel discussions and cinema celebrating the role of women in the music industry. Kirstin is a passionate advocate for levelling the playing field between men and women within this most fluctuating and diverse of industries and using social media in a creative way to ignite discussions around many important topics within art, culture and music.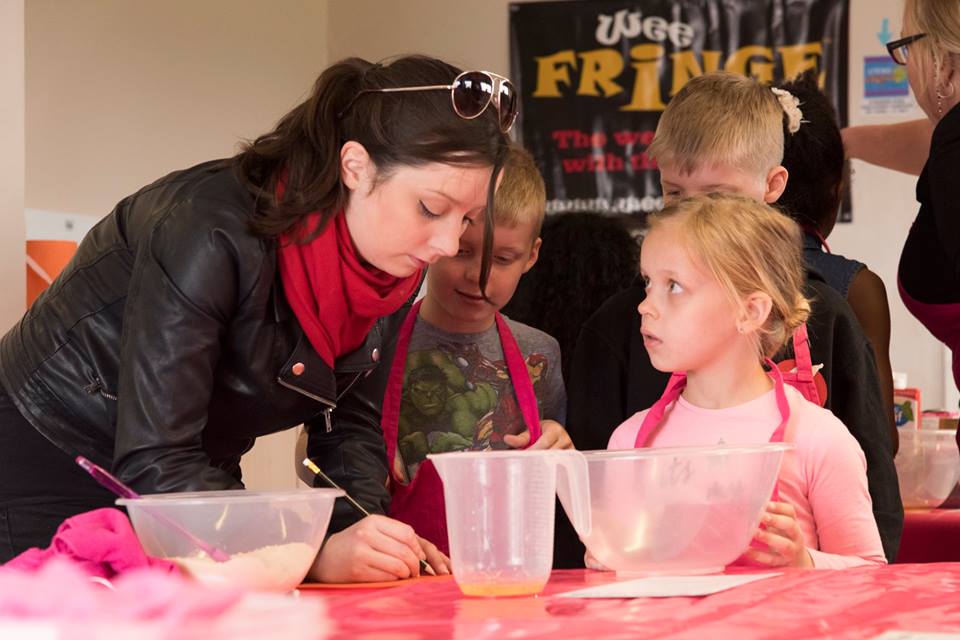 Sal Cuddihy
Production Lead
Sal works directly with our General Manager Graham, leading on practical delivery of Stove projects including Nithraid and the Wild Goose Festival.
Robbie Henderson
Web Developer & Analyst
Robbie trained in Information Technology at UWS Dumfries, but since graduating has refocused on front-end web development & web design. Since 2017, he has worked in the Community Sector helping develop a number of projects ranging from setting up an online store to helping re-imagine a local festival as an online experience.
His responsibilities include:

Maintaining effective systems for event and project management;
Aiding the project teams with design & development of webpages;
Offering IT support & advice;
Helping to develop & maintain The Stove Network's digital presence;
Collecting website & social media analytics.
Pam Mackay
Cafe Manager
I can be found busily running the Stove Cafe alongside our brilliant team. I'm also involved in supporting events happening in and around the cafe, working with the wider Stove Network team. It's important to me to be able to bring a friendly, positive atmosphere to the Stove. I strive to breathe life into the place and make it somewhere for all to feel welcome.
I really enjoy connecting with my creative side too. I previously studied photography in Glasgow and have a huge passion for music and live performance. One of the things I love about running a cafe within a creative organisation is that there's always something new and interesting happening somewhere. It's a great community to be a part of.
Find out more about the Stove Cafe here
Jamie Stryker
Graphic Designer
Jamie is a graphic designer and illustrator originally from Chico, California. She works with The Stove on a weekly basis to design and produce various marketing materials for a wide array of events and functions.
Stove Alumni: Past Members of The Stove Network Team
Find out more about our past Stove team members here: