How the Open Hoose project came to be the community bread club with a twist
All photography and videography by Patrick Rooney
Starting as an Open Hoose project, Delicious formed as a group of amateur bakers and bread enthusiasts, getting together to share recipes and tips, as well as making dough!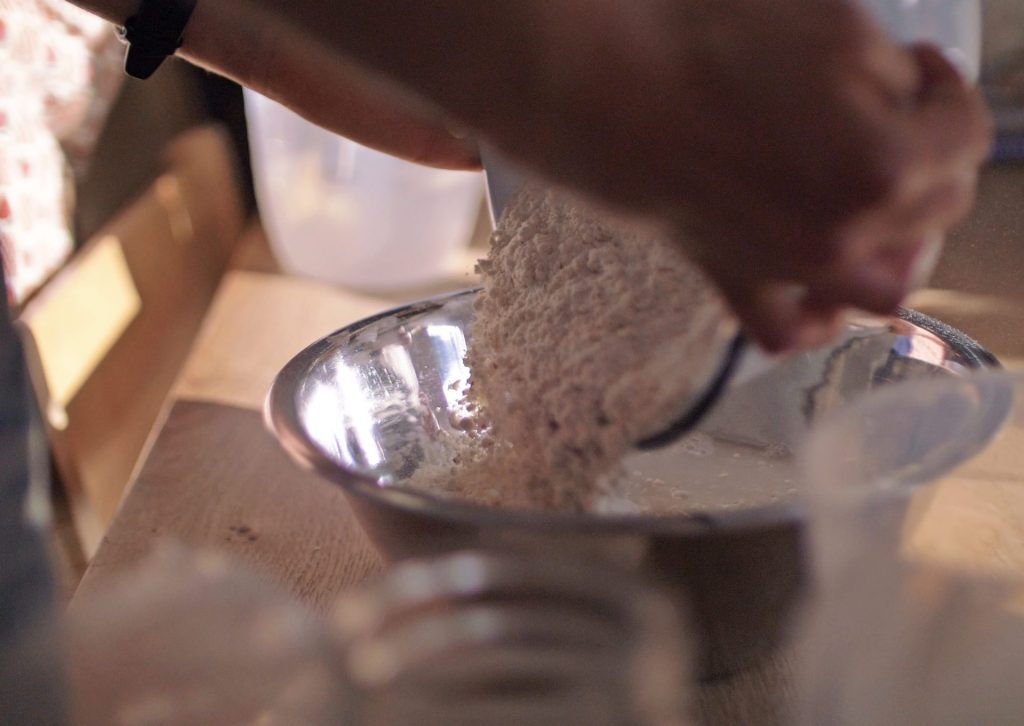 How it started
Led by retired nurse and keen amateur baker, Liz Grieve, Doughlicious was set up to offer a space where people could access and learn the skills needed to create a dough, whether for baking a simple loaf of bread, or starting a pizza base, whatever appeals more!
Passionate about baking and the process of informal learning through knowledge sharing, Liz has sought to create an approachable and educational space, free of charge, where she could share her experience of baking with others and learn new techniques and recipes in return.
Watch the short clip below for a Doughlicious member's insight into the group, and why it matters to them.
The purpose
Using only organic and natural ingredients including wheat grown and milled in Scotland, Doughlicious looks to impart the skills to bake bread at home, with the ethos that, by doing so, the local community can feed directly into the grain economy of Scotland.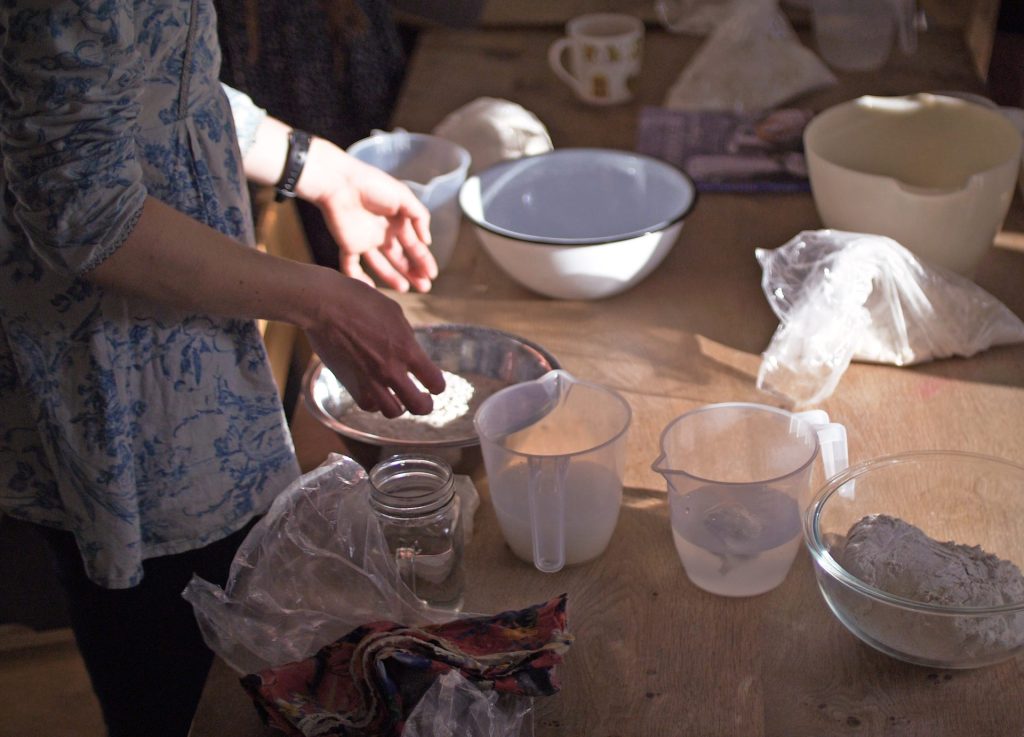 Doughlicious aims to:
Empower and inspire people to bake their own bread
Provide a place to learn, share skills and experiences
Offer opportunities for members of the community to get together
Contribute to a sustainable Scottish grain economy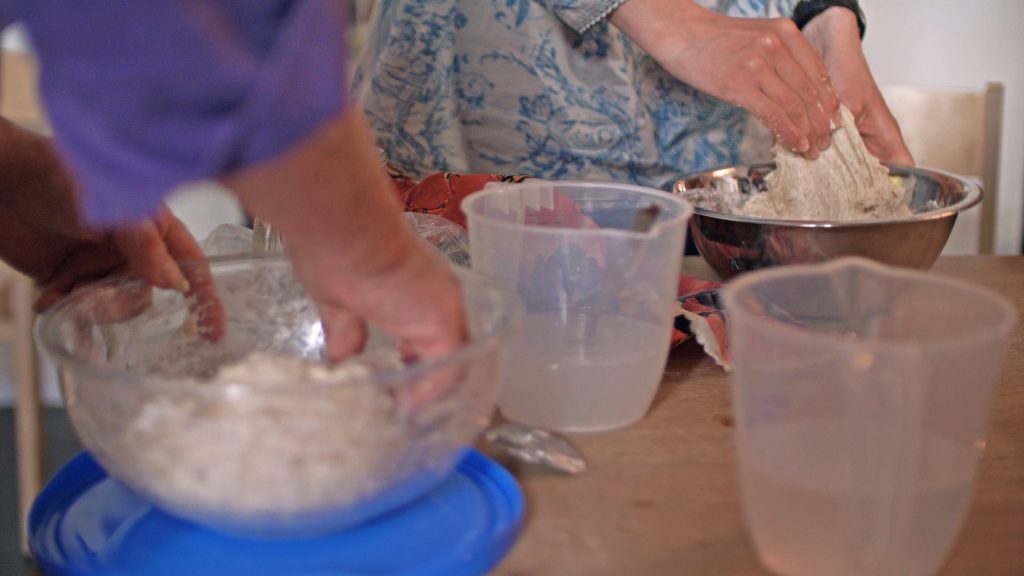 Doughlicious is a group open to anyone who likes to bake or wants to learn how to begin, letting you shape your own baking journey.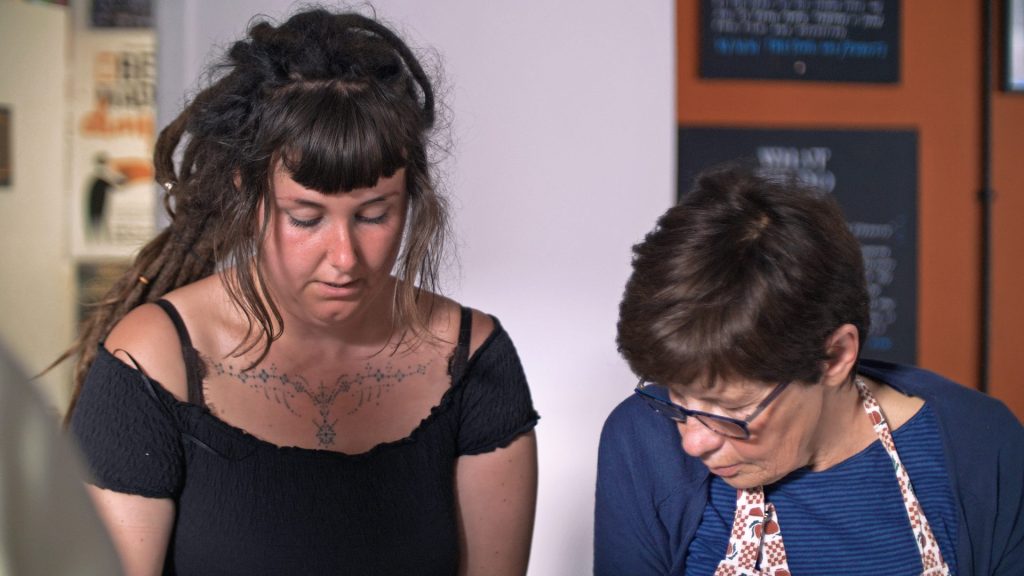 Would you like to get involved?
Keep an eye on our events page for the next Doughlicious session, held at The Stove.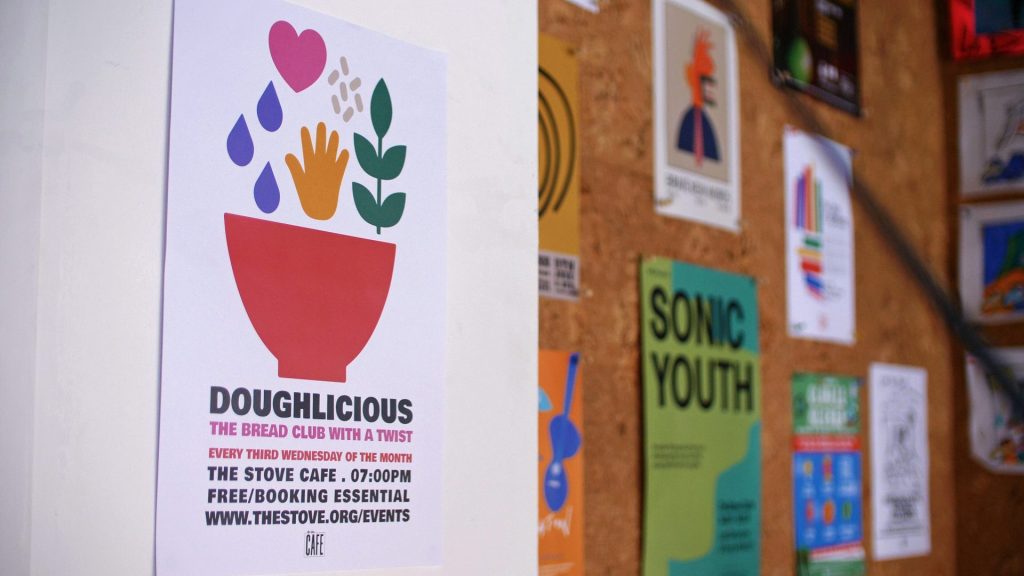 Open Hoose is a project at the heart of the Stove's community venue. Ideas are given the space, time, resources and support of the Stove Network to launch ambitious projects to galvanise and gather our communities together.

From climate cafes to bread clubs, jam nights and creative writing groups, Open Hoose offers an eclectic mix of different activities for everyone to take part in.

Find out more about Open Hoose here.