Communities
The Source to New Cumnock & Kirkconnel
New Cumnock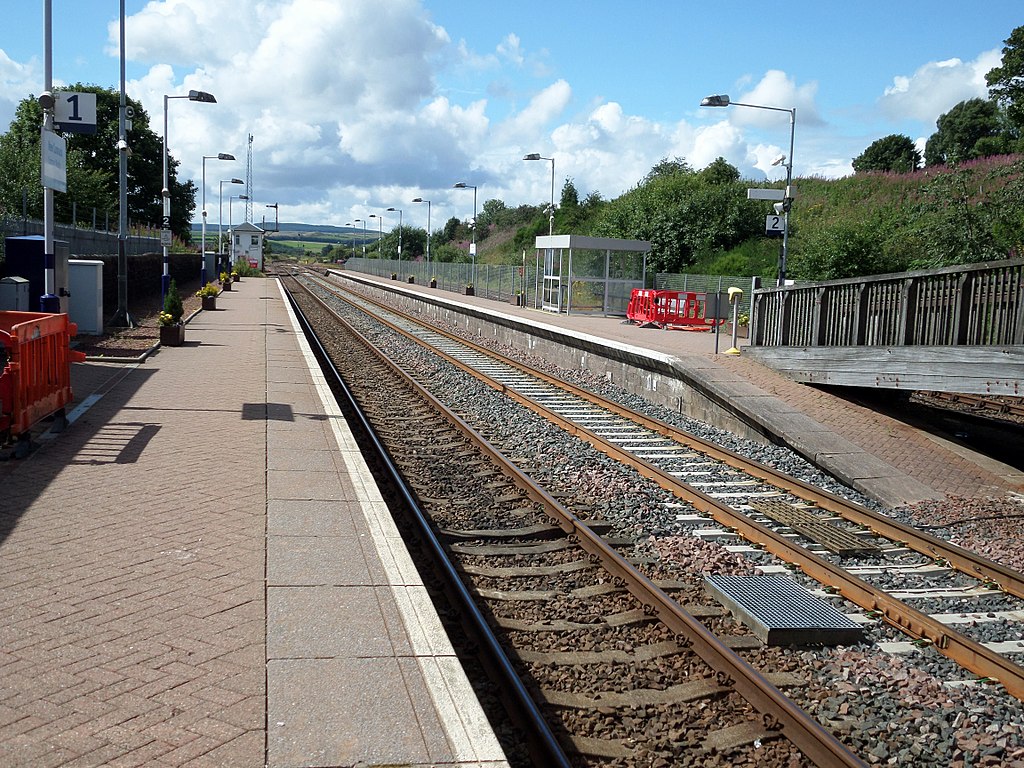 New Cumnock in South Ayrshire is the obvious place to start our journey, being the nearest town to the source of the Nith. However, it is also very fitting for another reason: it sits close to the invisible border between Ayrshire and Dumfries & Galloway (It is no surprise that it is affectionately known as the Gateway to Ayrshire). This makes New Cumnock the place where one journey ends and another begins depending on which way you are travelling.
Anyone travelling up along the Nith will pass this town as they head towards the west coast and the same was true for people in the past. The corridor between these hills has been traversed and tramped along for millennia by the first peoples in Scotland, the Romans, the Scots, the Vikings, the Normans, the English and more. They have left behind not only their stories but their words and place names, their camps and castles, their successes and disasters. All of this has been woven together to create a region with a rich tapestry of humanity that has also played its part in the history of Scotland and further afield. New Cumnock and its hinterland have played host to armies, fuelled the fires of industry and have shown great resilience in the face of the challenges that all places and people face. We cannot think of a better way to start a journey down the Nith.
A good place to start if you want to learn more about the story of New Cumnock is here: https://newcumnockhistory.com/
New Cumnock Wildlife Garden and Orchard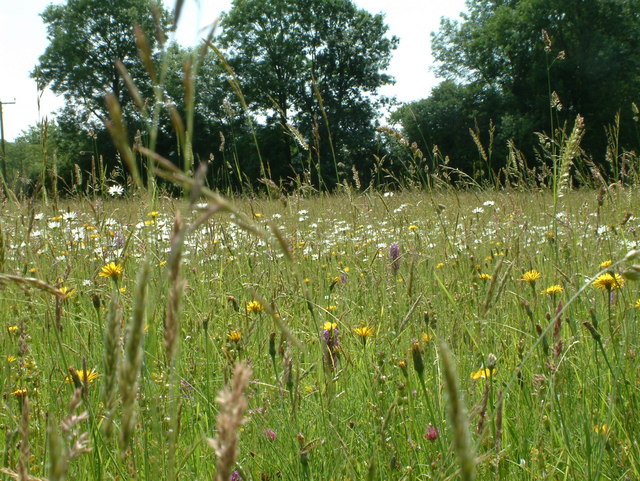 Located next to the New Cumnock open-air pool, the New Cumnock Wildlife Garden offers a place to relax and connect with nature and is a showcase for ideas to attract wildlife to gardens. It also provides a safe place for education and conservation volunteering activities, involving schools, nurseries and community groups.
The orchard produces apples and cherries that get used at the local Gala to and serves as a way to encourage people to use local produce. The wildlife project teaches the public the best way to maintain your own garden to benefit nature and wildlife, from berries for birds in winter to plants that bees particularly thrive on. See the website so you can get involved.
New Cumnock Outdoor Swimming Pool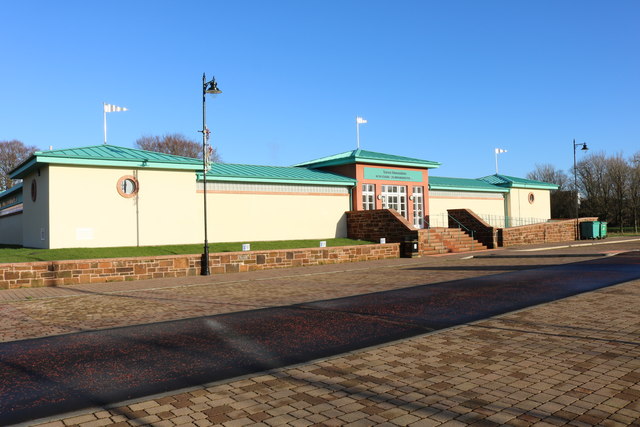 Driving through New Cumnock you may have to take a double take at something very surprising tucked away in the hills of South Ayrshire. The Tamar Manoukian New Cumnock Outdoor Pool wouldn't look out of place along the Mediterranean coast and even has the feel of an Icelandic Laugur. Originally built in 1966, but refurbished in 2017 by the community-run Afton Water Leisure and Dumfries House, it is a fabulous asset for the town and Cosmopolitan magazine included it as number 2 in their list of best UK outdoor pools. It has also become an Instagram favourite thanks to its pastel-coloured changing rooms.
---
Sanquhar to Drumlanrig Castle
Wanlockhead
Wanlockhead is Scotland's highest village, situated at an elevation of about 410m in the Lowther hills. It's no surprise then that this is also where Scotland's highest pub is located! The Wanlockhead Inn is a great place to stop when exploring Dumfries and Galloway and they even have their own micro-brewery.
Lowther Hills Ski Club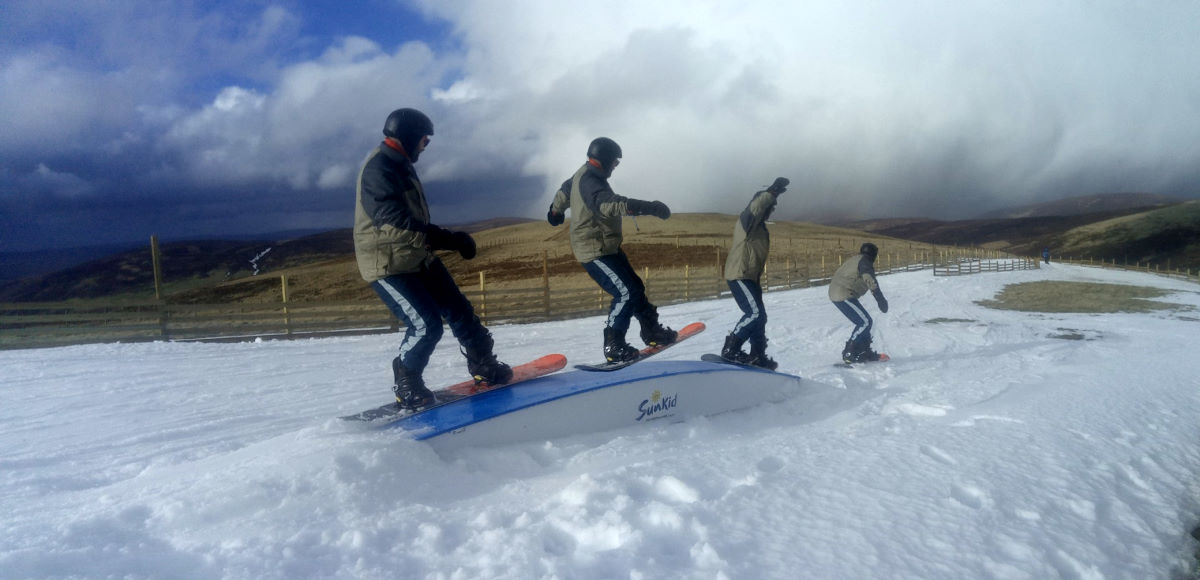 Skiing in Dumfries & Galloway? Yep! The Lowther Hills Ski Club runs South of Scotland's only Snow sports centre. It was founded in 1986 and is a volunteer-based and family-friendly club. The club is only 11 miles from Sanquhar, so when conditions are right you can head up into the hills and enjoy the best and only skiing in the south of the country.
---
Thornhill to Moniaive
Thornhill Old School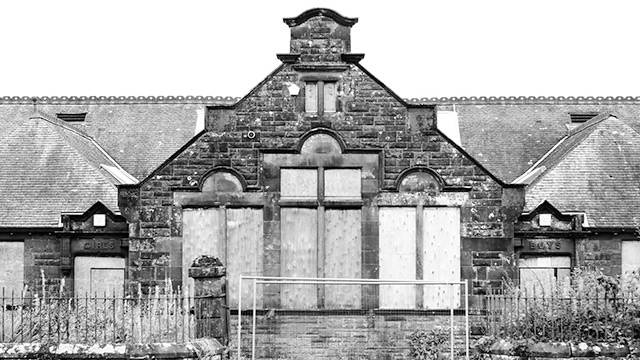 When a group of like-minded creatives came together to talk about the potential for an old disused school building in Thornhill, they began a journey which took them from a tentative chat in November of 2016 all the way up until the present day where they have raised over £250,000 and counting. As a collective of seven members, the group has developed a strategic plan to transform the disused space into a hub for transformational entrepreneurship and community support. They hope to build an innovative and design led community asset which will contribute to local projects and support community initiatives.
This B-listed building was built in 1904 and has an open central assembly hall and 5 classrooms off it. The school sits opposite the new Wallace Hall Academy and Primary; an ideal position to function as a community resource, especially for young families who congregate around the school.
Further Reading:
Old School Thornhill | Old school in Thornhill set for new lease of life | Border Life Feature
Thornhill Community Trust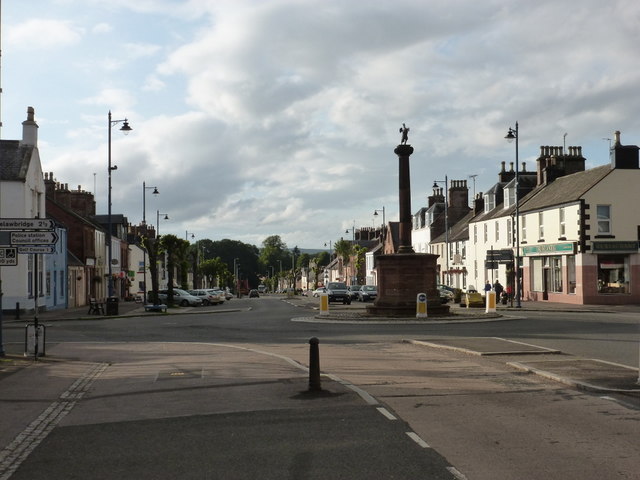 The TCT is a charitable organisation established in 2004 and funded by local membership. It provides the framework for volunteers to start up and run projects that benefit the community and environment. The TCT website gives detailed information on the history, local services and up and coming local events as well as the many social groups active in the village
Further Reading:
---
Auldgirth, Holywood, and Uppercluden
Irongray Church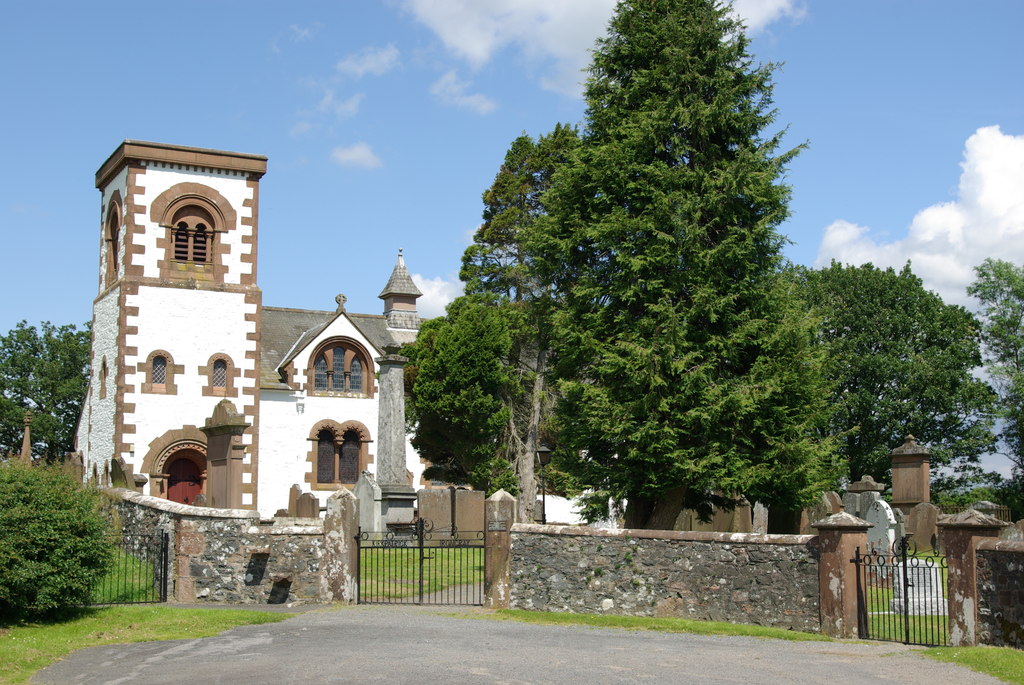 This beautiful church, built in 1803 on top of a much older religious site, has an equally beautiful location set amongst the surrounding hills. Within its graveyard there is also a tomb chest of Helen Walker, whom Sir Walter Scott based hid Jeanie Deans in The Heart of Midlothian. She is known for having refused to lie to save her sister from infanticide and then walked all the way to London to petition the Duke of Argyll for reprieve.
Dalswinton Barony Church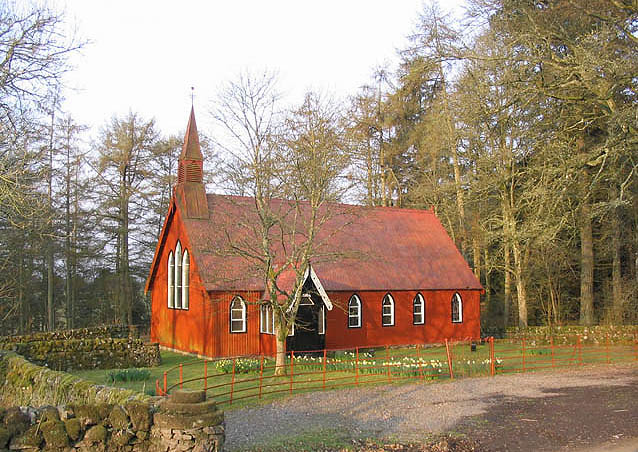 The Dalswinton Barony Church, with its deep red walls, wouldn't look out of place in the Swedish countryside. Yet, the Barony Church which was built in 1881 and came as a flat pack ordered from the same Catalogues that the missionaries would have used abroad to order their Churches from, is all Dumfries & Galloway. It is a beautiful piece of not only local history but also serves as an interesting precursor to an early form of mass production.
---
Dumfries to Kingholm Quay
Midsteeple Quarter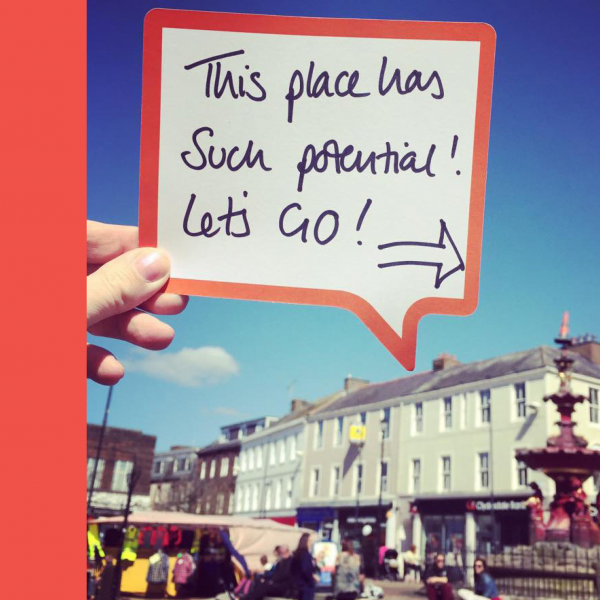 The Midsteeple Quarter project is a means for the local community to take back control of a group of underused buildings on Dumfries High Street and refurbish these as a contemporary living, working, socialising, learning and enterprising hub for the people who live and work in the town centre. Operating as a community benefit society, the project explores ways to invigorate the town centre while engaging the community in visioning a new kind of high street which is sustainable, vibrant, and thriving. The project draws funding from a range of sources including the Scottish Government, D&G Council, and Creative Scotland- but it is also generously resourced by donations from the community. Members of the Midsteeple Quarter project can be as involved as much or as little as they wish, and the group are always looking for volunteers to help with a variety of roles; volunteers will always be met with a smile and support! All members receive regular email updates and are invited to the AGM in the autumn and other events throughout the year. Anyone can become a member of the Midsteeple Quarter project, though only people and businesses resident in DG1 and DG2 have voting rights. It is like an old fashioned 'building society', something that we all own and have an equal say in directing.
LIFT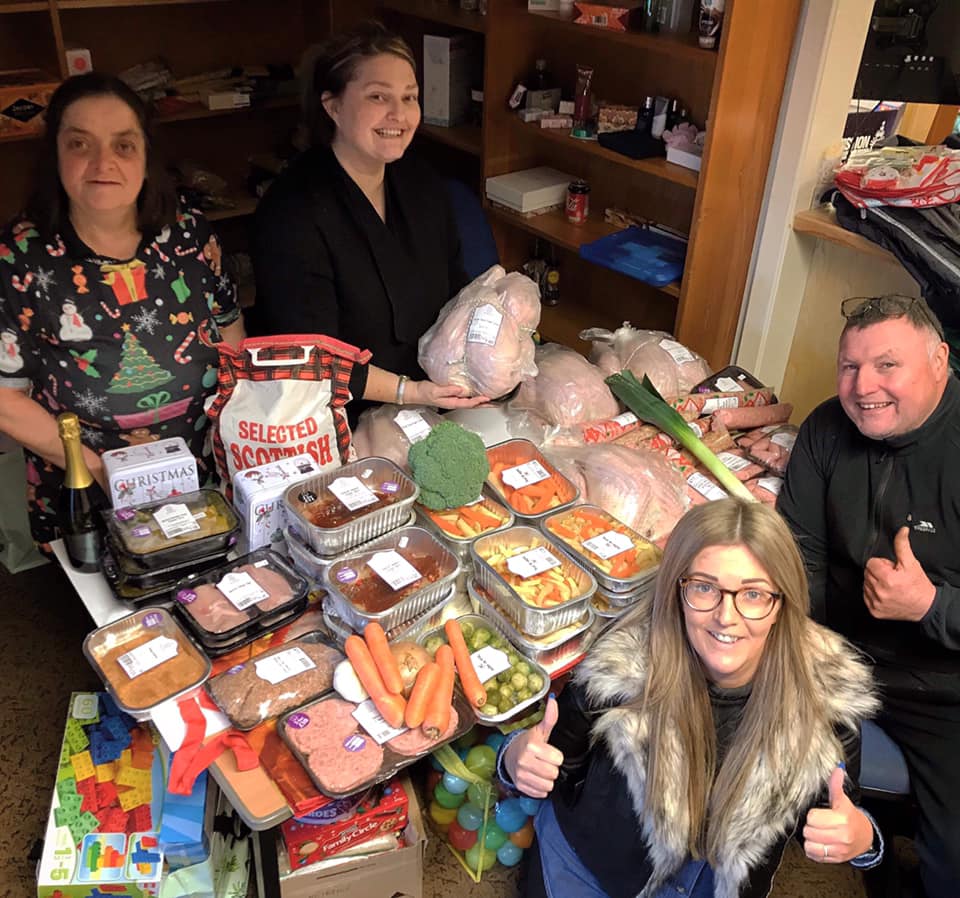 Standing for 'Lochside is Families Together', LIFT started in 2016 as a movement to help rekindle a sense of community pride and spirit in the Lochside area of Dumfries. Since then, the project has expanded massively and now offers help and services to people in other parts of the region as well. LIFT aims to empower the local community and inspire people to reach their potential through a range of volunteering opportunities as well as community events. The group were responsible for reviving the Lochside Gala, and also offer a range of year-round events including Halloween parties and Christmas day lunch for older people and families. LIFT also operates a community exchange, where people can donate and purchase items. The idea is that people can buy items for as little as £1, or trade and swap other goods or volunteering time in an exchange. Items on offer range from kids' clothes to bikes, curtains to DVDs, and everything in between. All money raised from the shop goes back into LIFT funds for trips, workshops, and events for families in North West Dumfries.
Creative Futures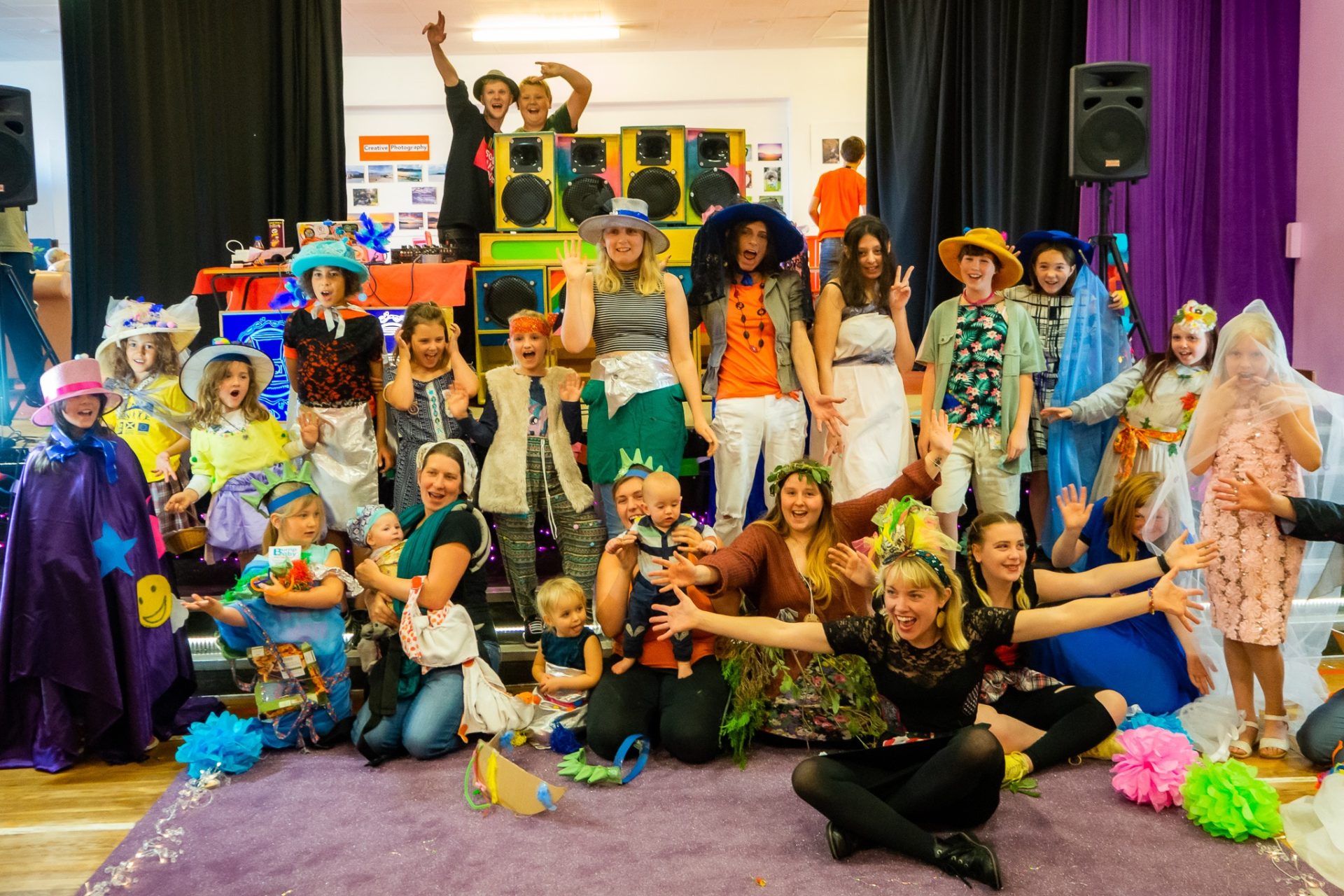 Creative Futures Lochside and Lincluden is a National Lottery funded project backed by the Stove Network. The project seeks to bring new and exciting creative opportunities to the North-West Dumfries area, using partnership working, community workshops, and regular meeting groups to achieve this. Creative Futures offer events and upskilling opportunities for people living in the Lochside and Lincluden areas, as well as practical help through programmes like the 'Ignition Fund' which is administered by Creative Futures and supported by the Scottish Government. There are regular meeting groups including both over 18's and Juniors photography groups, as well as a youth group and a Dungeons and Dragons group. This wonderful project employs a range of creative events as well as partnership working to explore community issues like heritage, skills-based learning, public art, and much more.
Sleeping Giants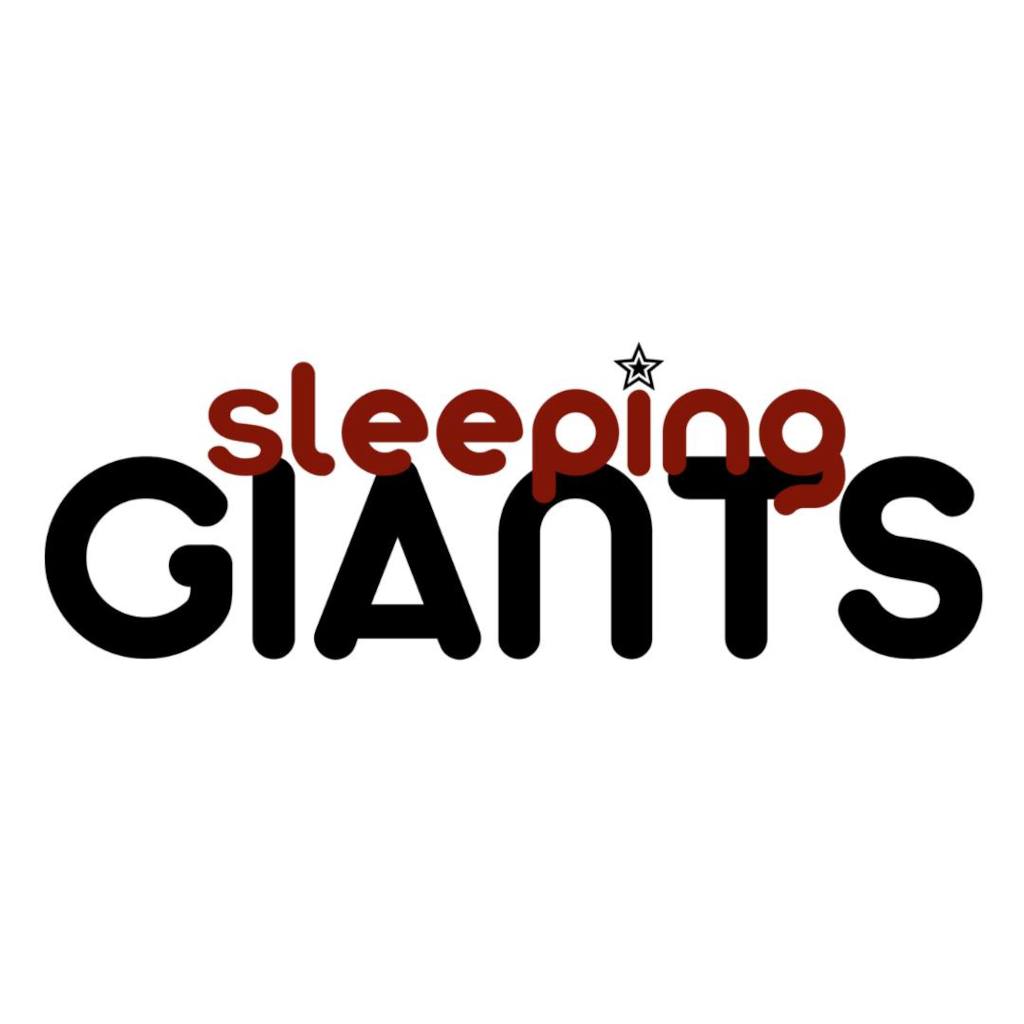 Sleeping Giants is a local, grassroots Community Interest Company. Renowned both locally and nationally, their work includes training, capacity building, community development, and creative project work. Sleeping giants have a dynamic and innovative approach which is praised widely, not least of all because of the wonderful work the group does to engage young people often from marginalised groups. Sleeping Giants' have delivered some of Dumfries and Galloway's most memorable events – in particular, they were responsible for the delivery of the 2018 LEADER funded 'Amaze Me LEADER' event. This saw a group of sixty young people from across Scotland, Finland, and wider Europe come together to experience the length and breadth of Dumfries and Galloway, culminating in a large conference in Dumfries where local and national decision makers gathered to listen to the views of young people based on their recent experiences exploring the rural and isolated parts of the region. The event was opened with a video message from First Minister Nicola Sturgeon and was attended by Children and Young People's Commissioner Bruce Adamson. Sleeping Giants also work on smaller scale and bespoke training programs for local businesses and organisations, helping them to reach their fuller potential and engage with their publics in a socially conscious way.
The Guild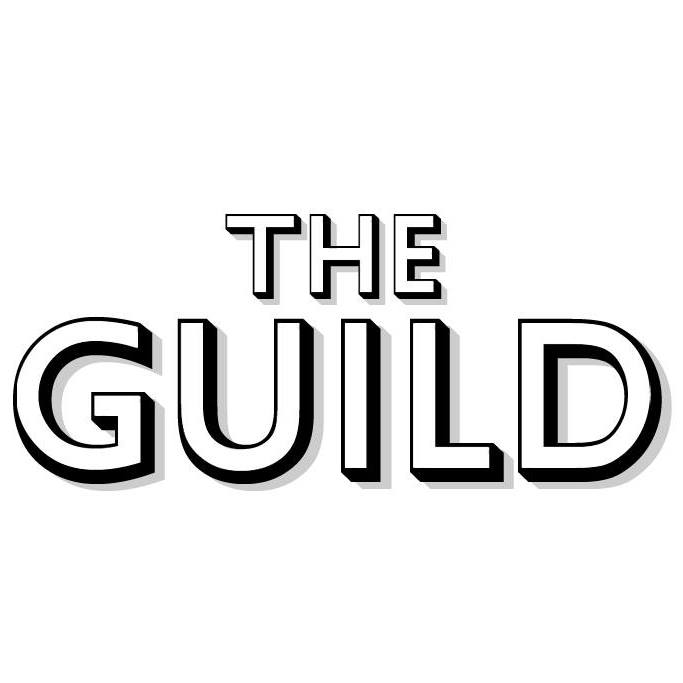 The Guild are an exciting group of creative minds who are working towards a permanent creative multi-function space for Dumfries high street, as well as a monthly street market festival. Inspired by the idea of a meeting place for creative and thinkers which responds to community needs rather than the demands of shareholders and profiteers, the group have an ambition to repurpose a place on Dumfries high street into an exciting new venue complete with rentable studio spaces, room for exhibitions and live music, and even a community kitchen. The guild is also seeking to establish a new and exciting monthly market in the town centre which will bring together local craftspeople, designers, makers, and artisan food and beverage producers. This new market will have a festival feel, with live performances, music, and other activities planned to encourage people from across the region to make the market a fixture in their monthly plan- thereby stimulating the local economy and helping local producers to market their wares. They are also helping to promote local produce internationally through the establishment of an online store.
Incredible Edible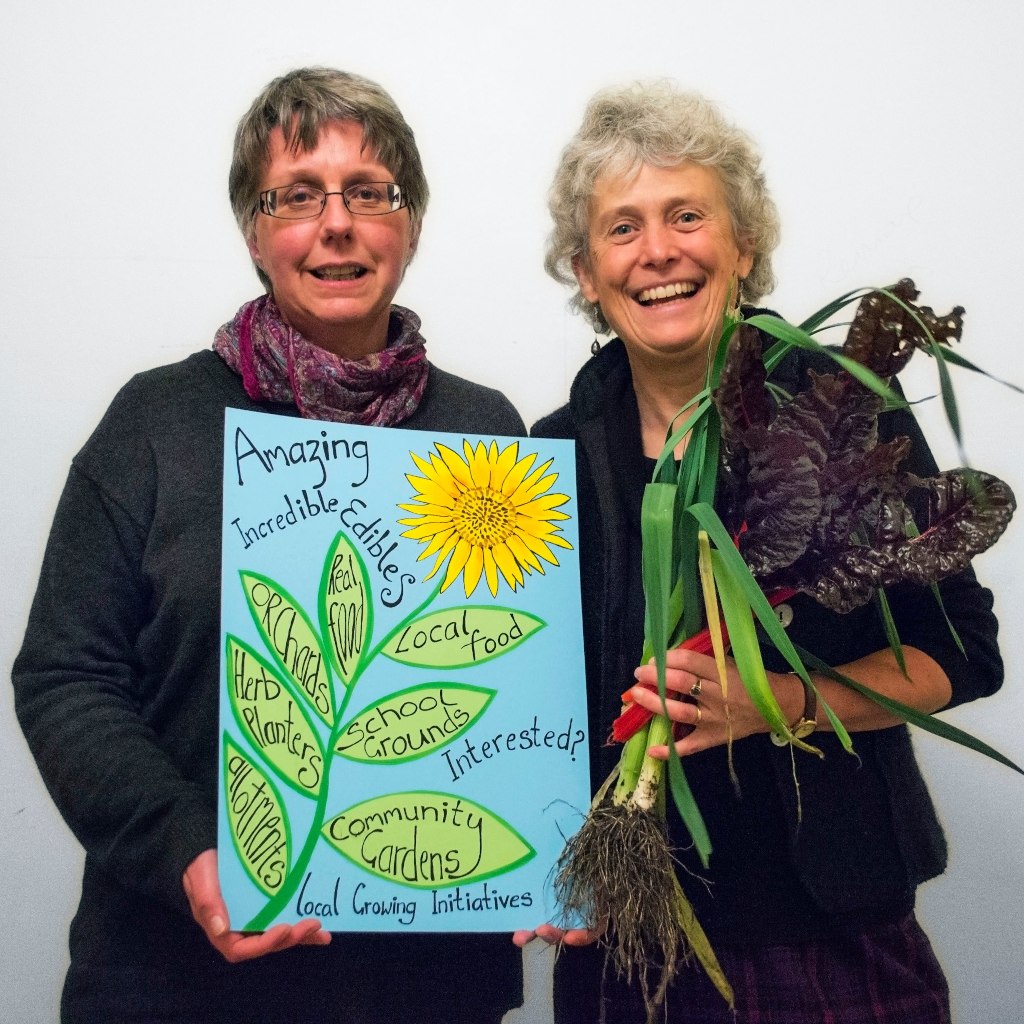 Having started in a small Yorkshire village, the Incredible Edible movement occupies a number of small spaces in Dumfries where local people can source herbs, vegetables, and fruits seasonally. Small gardens and growing boxes are dotted about the town, and thanks to the dedicated volunteers, they are often brimming with strawberries, chard, rhubarb, broad beans, and herbs. In 2019 the group brought forward the 'tattie challenge', encouraging local individuals, families, and school groups to get involved in the growing of potatoes to demonstrate how they are such a simple and easy crop that anyone can get behind. Learn more about the movement and the importance of local food growing here: www.incredibleediblenetwork.org.uk
People's Project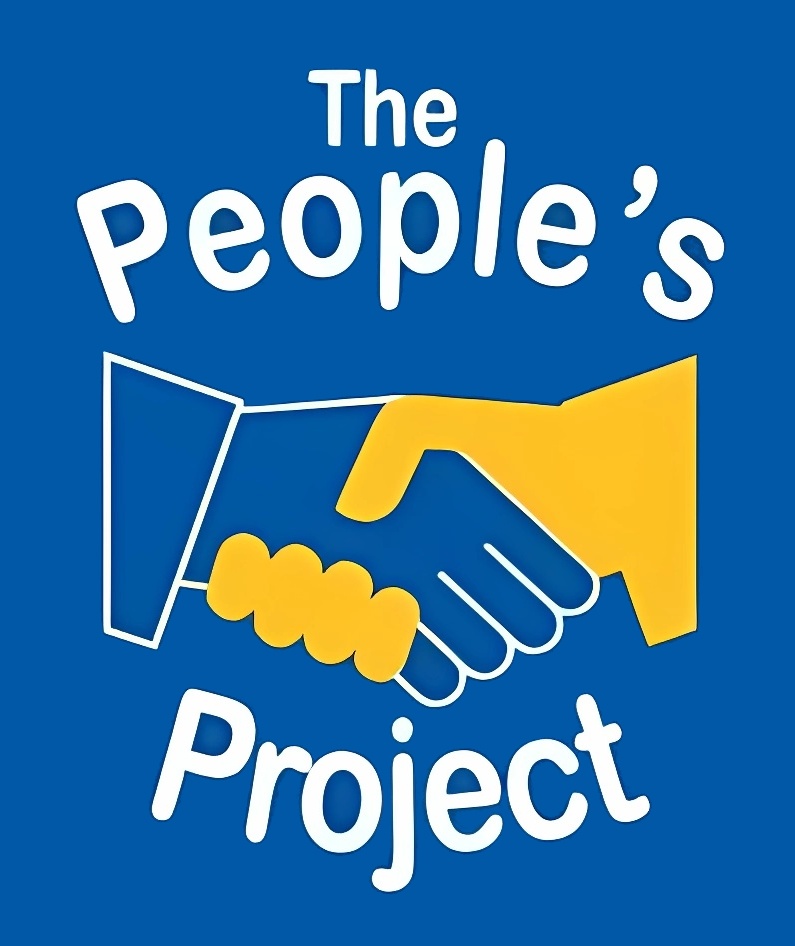 The people's project was set up by Mark Jardine in 2008 to help people in Dumfries and Galloway re-engage with a sense of community. The group have helped to introduce a range of improvement projects across the town including public artworks, a 'must do' guide for tourists and local dining guide, tree planting, and working to tackle litter and graffiti. Thanks to the groups' efforts, Dumfries was awarded 'Top Large Town' by Beautiful Scotland in 2011, 2018, and 2019.
Dumfries Farmers Market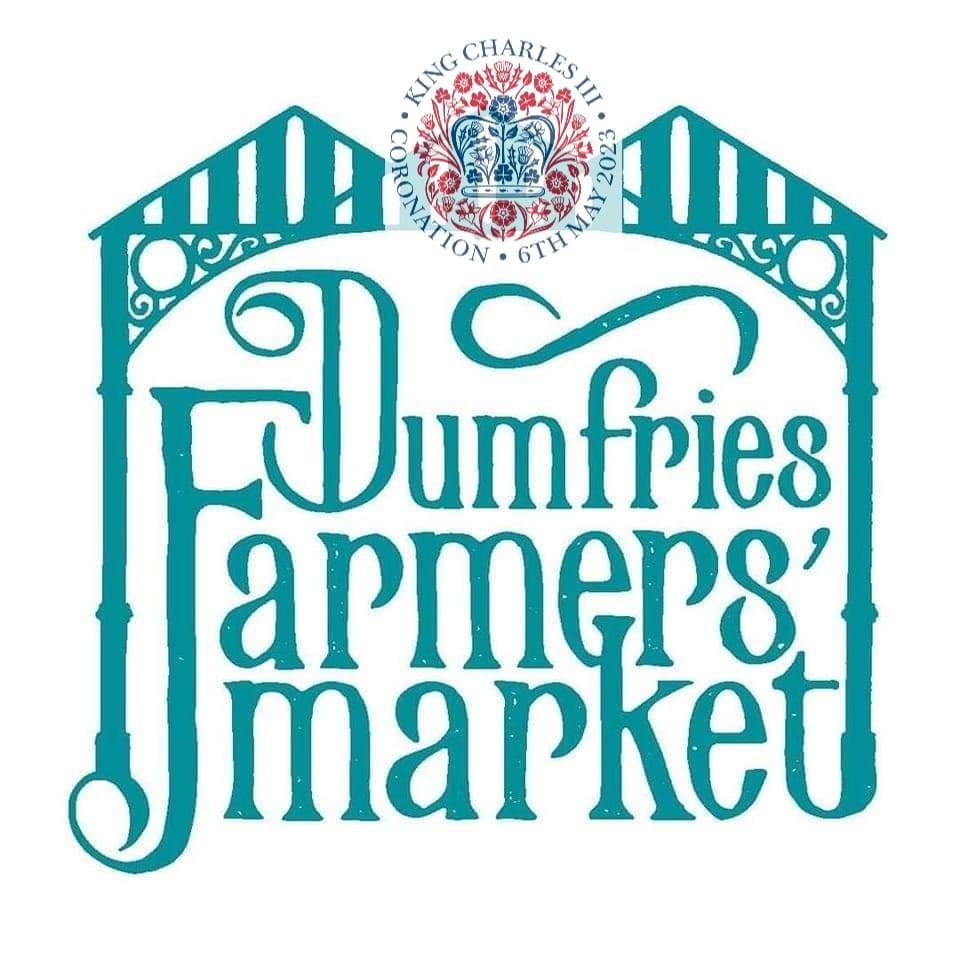 On the first Sunday of every month you would find Dumfries railway station a buzz of exciting activity with the Dumfries farmers market happening! A host of artisan food and drink vendors come together to sell their quality local produce at market stalls. The market is a wonderful way to experience the flavours of Dumfries and Galloway while helping to support local people to continue to own and operate fantastic local businesses.
Guid Nychburris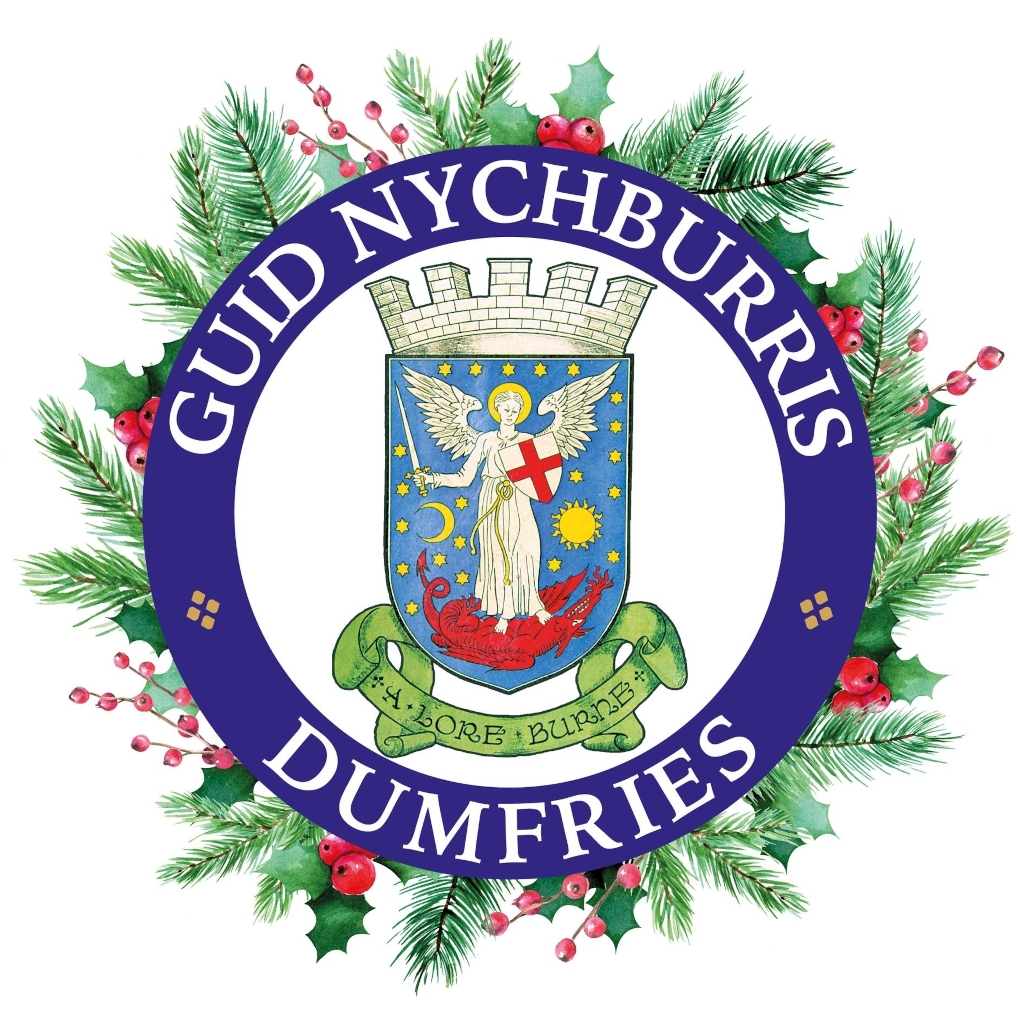 In 1186 Dumfries was made a royal burgh through the granting of a charter from King Robert III. This move marked the importance of the town as a key location in Scotland's south and helped to ensure the loyalty of the local townspeople to the King. Today, this important act is still celebrated in the town's Guid Nychburris' celebration. Local people are given the opportunity to act out the bringing of the charter to the town, and other members of the community head out to 'ride the marches'- a symbolic horseback ride out to mark out and observe the traditional borders of the town's jurisdiction. The symbolic activities help to celebrate some of the most important figures who would have played a vital role in the governance of the town in bygone days. At the culmination of the ceremonial part of the day, the charter is presented to the town in a proclamation at the 'plainstanes' in front of the Midsteeple. After this, the 'Queen of the South' is crowned, something akin to the 'Gala Queen's' elected in the surrounding towns and villages. Once the formal part of the day is over, a huge celebration ensues! People spend the day celebrating the town, with local pubs and eateries playing a key role. There is often a fantastic parade and a performance from local Pipe bands.
Oasis Youth Centre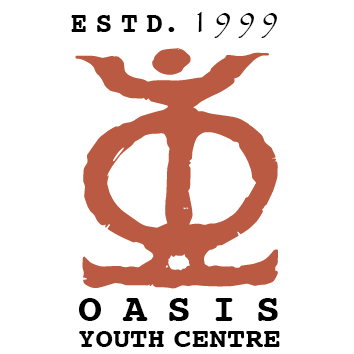 Since opening in 1999, Dumfries' Oasis Youth Centre has provided a safe place for young people aged 12-25 with somewhere to go, something to do, and someone to listen when they need to talk. The centre is managed by the Youth Work team who provide wonderful support and guidance for young people in the town and across the region. Aside from being a great social network, the Oasis centre has a number of practical uses which are great for young people, too. Facilities include a performance area including a stage – serviced by modern lighting and sound desks, music and media suites, a meeting room, youth information room, industrial kitchen, fully equipped laundry and changing facilities, sensory room, recreational area and café.
---
Glencaple to Caerlaverock
Nith Inshore Rescue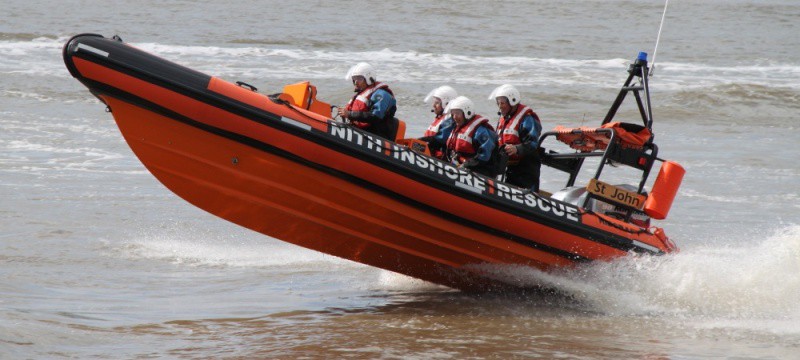 Nith Inshore Rescue is an independent lifeboat serving the Dumfries area. They are based in Glencaple and play a vital role in the safety of people enjoying this section of the river Nith. It began in the winter of 1981/82 after a tragic death occurred near Glencaple. Local people then took matters into their own hands and decided the Glencaple area needed its own rescue boat, to be based in the village. And so Nith Inshore Rescue was born. A massive fundraising effort swung into action, with private individuals and local businesses donating generously. They are always grateful for donations to continue the great work they do.
Further Reading:
Caerlaverock Community Association

Caerlaverock Community Association (CCA) is a voluntary organisation that acts to benefit everyone in the local community. They are made up of local people who care about their community and want to make it a better place to live.
The CCA runs a top-notch website through which you can learn about the environment, history and people of the area, as well as what is going on locally. They also have an excellent map on their website which shows points of interest, disabled access, cycle maps, car parks, cycle routes, public toilets and cafés- a great resource to plan a day out!
---
Islesteps, New Abbey, and Carsethorn
New Abbey Community Spirit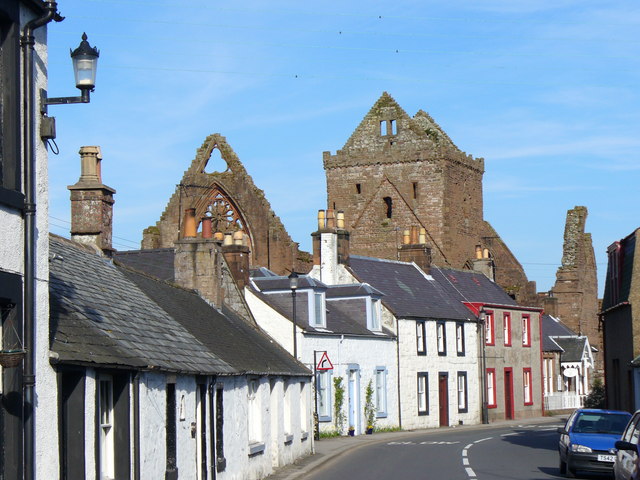 Along the Nith and its tributaries there are many towns and villages each with their own unique sense of community. In the small village of New-Abbey, community has always been key- and never more so than during the troubled times of late. The village was recently featured in the local press for their coming together to help one another through the crisis. With a "swap box" for community members to add games or books to swap, to the local store delivering food parcels to those self-isolating, we could all learn something from this fabulous wee village!
Further Reading: