Glen Afton East Ayrshire Woodlands Project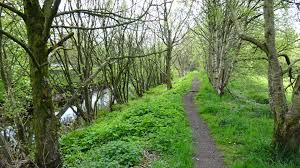 Broadleaf woodlands offer immense value to Scotland's natural heritage and biodiversity. Some exciting work has been going on near New Cumnock which has already managed to bring ash, silver birch, hawthorn and hazel back along our riverbanks.
Glen Afton Wood is part of the East Ayrshire Woodlands Project that was created in 1997 as a partnership initiative, supporting communities and landowners to expand and enhance native and amenity woodlands in Ayrshire
The Ayrshire Woodlands project manages and interacts with sites all over the South West of Scotland and offers a wide range of education, learning and Forest School programmes and they have a wide range of information on wildlife and how to access woodland spots on their website.