What We Do Now: An Introduction
'What we do now echoes in eternity.' – Marcus Aurelius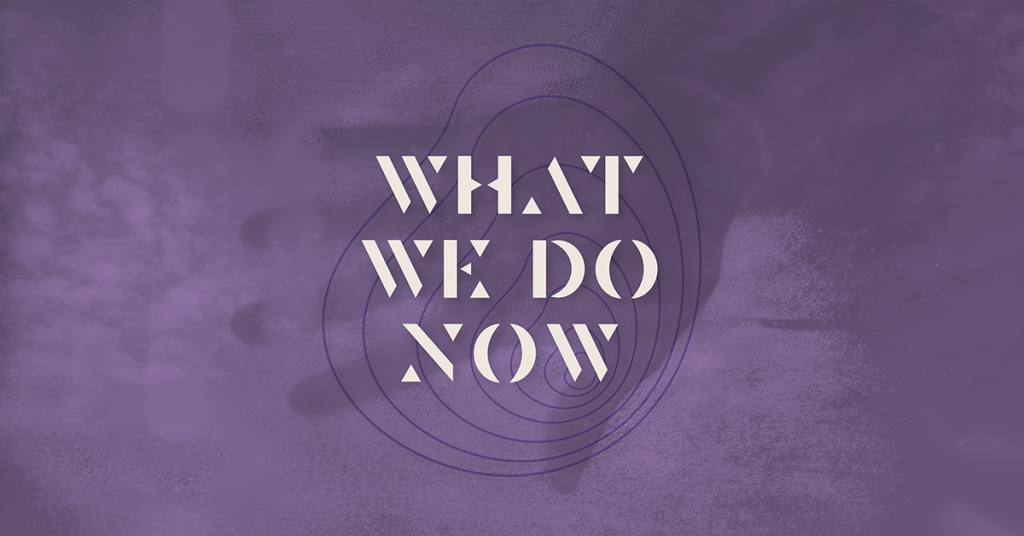 Ideas, Place and Opportunities
Last month, we announced the news that The Stove Network will be taking part in the Culture Collective programme – a major Scottish initiative for culture and creativity to play a role in the nation's long-term recovery from the pandemic.
The Project
The Dumfries & Galloway project 'What We Do Now' (WWDN) is a pioneering experiment working with creative freelancers, places and communities across the South West of Scotland.
The Stove will work with five towns across Dumfries & Galloway to develop creative projects that support freelance practitioners/artists to platform and celebrate previously unheard sections in their communities through place-specific, relevant, community-led artistic projects. It is hoped the project will ignite and inspire new imaginative possibilities for the places that we live; with for and about the communities and towns involved. Inclusion, empowerment and creative freedom are at the heart of WWDN, reflecting the Stove's and others continued practice in community arts and creative placemaking.
The Stove is partnering with Dumfries & Galloway Council, South of Scotland Enterprise, Skills Development Scotland, Third Sector D&G and regional arts organisations Dumfries & Galloway Arts Festival, Upland and Wigtown Book Festival to bring together a proposal for Dumfries & Galloway that will see creative freelancers employed to work with communities for up to a year in five 'Place Hubs'.
Each Place Hub will be supported to commission freelancers to collaborate and support creative ideas and projects with key sections of each respective community. Creative freelancers will be supported at every stage of WWDN and have access to relevant experience and skills of The Stove and our partners including: one on one support and mentorship, project delivery and production support, flexible payment and working formats that can be responsive to differing needs and working approaches.
Each of the five 'Place Hubs' are in or working with communities experiencing disadvantage and took part in The Stove's research project – 'Embers: Creative Placemaking in South Scotland'. All have identified sections of their own community where COVID has accentuated existing disadvantage and exclusion and have some experience of working culturally.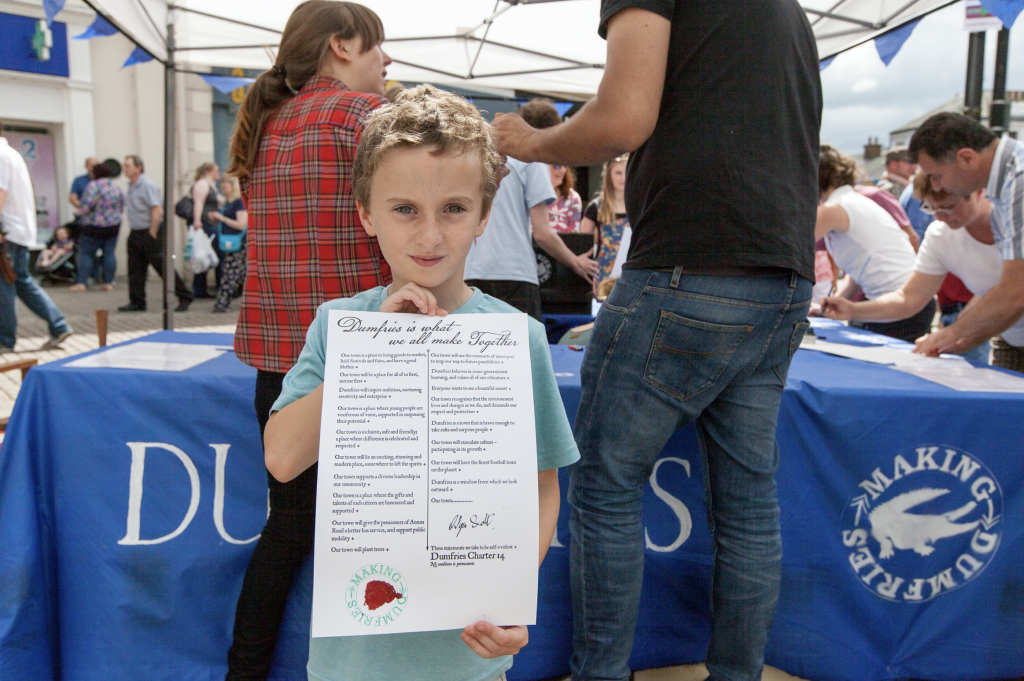 The Places
The five 'Place Hubs' we will be working with are:
A' the Airts – Sanquhar
A' The Airts is a community arts space in Sanquhar working to contribute to the social, economic and cultural well-being of the communities of Upper Nithsdale by actively encouraging participation in a range of arts, crafts and related activities. They have identified the need to better connect with socially-disadvantaged young people (14-25) in the upper Nithsdale and engage this demographic in identifying, developing and producing activity and work that is relevant to them.
Castle Douglas Development Forum – Castle Douglas
In the Stewartry the community anchor organisation for What we Do Now is Castle Douglas Development Forum, a community organisation set up to incorporate various civic organisations under one body. CDDF aim to develop a physical performance project with young women and families.
LIFT – Northwest Dumfries
LIFT is a community group focused on bringing together their community in celebration, activity and development of their place. Northwest Dumfries is a housing estate on the outskirts of Dumfries and listed in the top 5% on index of multiple deprivation. WWDN will work with young families and residents living in high-rise flats in the area, focussing on identity and a sense of belonging for children and families to enjoy and feel safe in the places they live.
Outpost Arts – Langholm
Outpost Arts delivers an ambitious, contemporary and diverse programme of rural arts, offering a high quality creative education programme, multi-generational creative health and well-being opportunities and works to support the regeneration of Langholm & Esk. WWDN will work with Outpost Arts to creatively explore new spaces that community members and groups can use locally, working with a broad range of the community in the process.
Stranraer Millennium Centre – Stranraer
Stranraer Millennium Centre a Community Trust and resource for Stranraer that a regular program of events for community groups. The Stranraer project will work with businesses and other communities that use the town centre to engage with visions for the future of the town.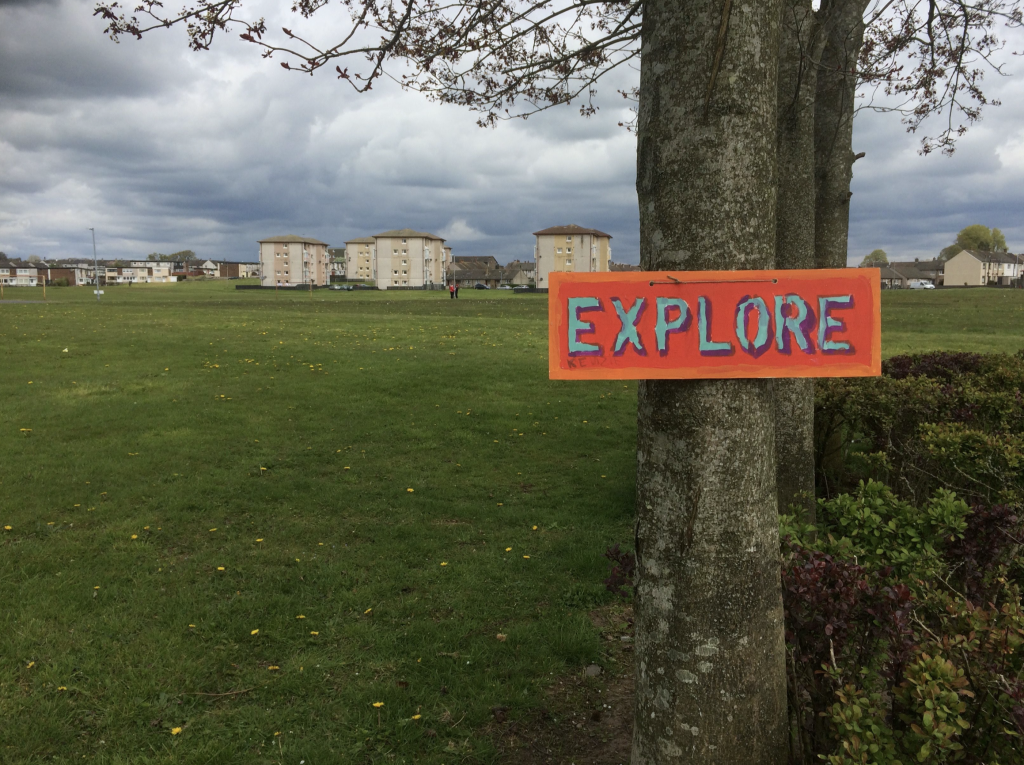 The Creative Freelancers
At the end of this month, we will begin the Artist Call Out Process, so please do keep an eye out for opportunities coming up in the next few weeks. The Stove is an organisation that has had collective freelance creative practice at its core for over ten years in embedded community arts practice, and we're delighted to be able to continue to use this experience to engage creative freelancers and support them in collaborating with communities, Place Hubs and their peers across the project.
10 substantial commissions of one year's duration will be on offer through What We Do Now – these will be open to people from a range of disciplines and experience. Training will be available for people looking to diversify their practice into community-focussed work. Stay tuned!