Evidence for Committee: Digital, Culture, Media and Sport
By Matt baker
The Stove often contributes to Government consultations – these are one of the ways that policy is shaped. Committees are the way that Government oversees what it does, so the Culture, Media and Sport Committee looks after the work of the Dept of Culture Media and Sport (DCMS), by suggesting new policy directions and holding ministers to account for what they have promised. It is these Committees that run consultations – when they want to explore something, they call for people's views, they then hold committee sessions to discuss what has been submitted and often call people to speak to them at these sessions. Following this, a committee will make set of recommendations to Ministers and often new policy results.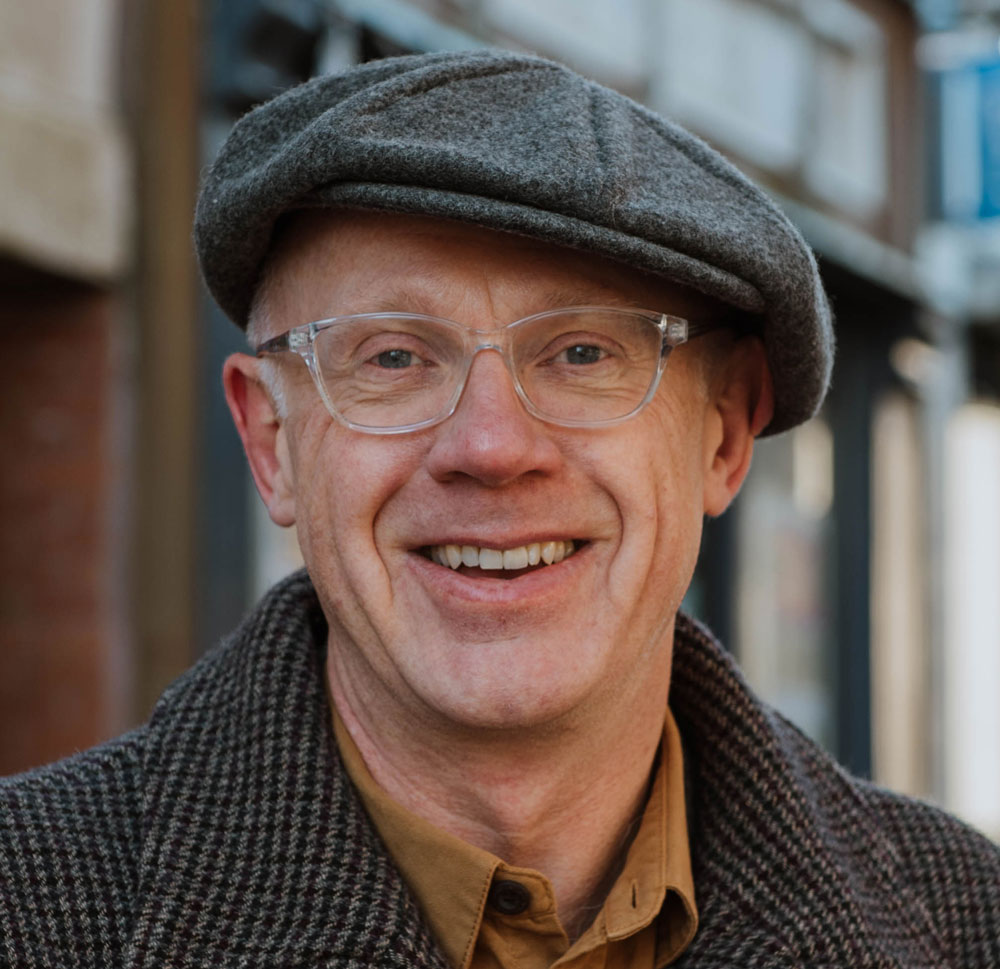 As part of the DMCS's most recent consultation, or 'Call for Evidence', in a subject very relevant to the work we do here at The Stove, I asked members of The Stove Network to contribute their thoughts to the Stove's submission. The following is that submission which incorporates the feedback of our members.
Here at The Stove Network we use arts and creativity to enable communities to vision, create and enact new futures for themselves and their places. At the core of our mission is an understanding of arts not as something solely for an 'arts audience' but rather as a vital contribution to society on all fronts.
TSN has a venue in Dumfries, in the South West of Scotland, which acts as a hub from which to work across the wider region. We work closely in partnership with the local authority, community organisations, local businesses and charities to catalyse meaningful change in places and communities. Initially this was focused on Dumfries High Street itself, but as the organization has grown, our focus and reach has become region-wide. We are recognised nationally and internationally for the quality of our work in creative placemaking with communities.
Our vision is to make Dumfries and the wider region a place where communities thrive through collaboration, enterprise and risk-taking; a place where everyone is supported to be involved creatively, and to take part in the celebration and making of our culture.
We do this through place-based work and embedded arts practice. As well as operating from our hub in Dumfries High Street, offering space, facilities and arts programmes to engage wide and diverse communities, we also work in places throughout the region on a project basis seeking to build local capacity in creative placemaking. We work with partners and strategic bodies to support meaningful collaborations for place-based working, and to develop pathways for skills development and access to creative careers. We build and sustain networks locally, regionally, nationally, and increasingly internationally through which we share best practice, most recently through publication of our Embers research on creative place-making in the region.
Over the ten years that we have been operating, we have developed and sustained a public programme of place-based and community-focused work. In 2019-20, The Stove Network delivered 5+ public events per week with 5,800 people directly participating in creating projects and over 150 groups/organisations collaborating on the shared vision of our work.


How can culture reanimate our public spaces and shopping streets?
Our experience is in the long-term embedding of cultural initiatives in town centres where there is NO existing cultural infrastructure to support this. You can read HERE the story of how The Stove established itself, built a cultural sector and started a community-led regeneration initiative that has brought 5 High Street buildings into community ownership as part of a £25M redevelopment programme for Dumfries town centre.
Please see Q.3 below for evidence re supporting similar processes in other places without existing cultural and creative infrastructure.
The key precondition to starting initiatives such as this are:
Access to affordable space in town centres. In order for this to happen policy needs to make it more difficult for commercial property owners to leave premises empty. Inducements/sanctions are required to force owners to allow creative initiatives to start in town centre properties.
Easily accessible project funding to pilot creative initiatives in town centres
Follow up core funding to sustain initiatives that show promise
Support for regional arts organisations to supply mentoring support/capacity/resource to help new local initiatives to grow in locations around a region.
Support for bringing national festivals/events into regional town centres to augment grassroots creative infrastructure as it begins to grow.
Doing this will create:
vibrancy in town centres – a significant new offer for towns and creating new footfall for existing businesses
new creative businesses and opportunities for young people giving them reasons to stay and contribute to their home towns
creative and community-led visioning for towns
new identities for places that will attract new businesses and people to relocate
How can creatives contribute to local decision-making and planning of place?
The Stove Network has pioneered the practice of Creative Placemaking on Scotland:
Creative Placemaking uses creative practice to engage communities at grassroots level, building on the existing culture, activity and relationships in each place. It brings people, communities, groups and organisations, public and third sector agencies together to co-develop better strategies for our places. It is a collaborative framework that allows communities to take a lead and creates opportunities for personal growth in participants, the growth of new initiative/enterprises and supports a sustainable creative and cultural sector.
In April 2020 The Stove published (with Carnegie Trust UK and South of Scotland Enterprise) a report into Creative Placemaking in South of Scotland.
This was based on 6 months research with 21 community-based organisations in South of Scotland and presented recommendations for a Creative Placemaking Network approach to support this practice in communities throughout the region.
Case studies on The Stove's Creative Placemaking practice to support local decision-making and place planning are linked below, they have been written by:
How can the Government support places without established artistic infrastructure to take full advantage of the opportunities that the levelling up agenda provides?
The Embers report refenced in Q.2 above gave a blueprint for a regional support network for Creative Placemaking through a network approach. In 2021 The Stove began a pilot for a regional Creative Placemaking Network for Dumfries and Galloway. Through this The Stove is supporting 5 community anchor organisations (3 of which are not 'cultural') to host 2 creative practitioners for a year to work in communities that are not usually heard in local planning processes and work with them to develop practical visions and projects to improve their places and their own lives within them.
The pilot is called What We Do Now and has just received continuation funding rom Scottish Govt.
How should Government build on existing schemes, such as the UK City of Culture, to level up funding for arts and culture?
Schemes such as UK City of Culture could actively promote Creative Placemaking and regional support networks. The Stove was recently part of a South of Scotland/Borderlands bid to UK City of Culture – it was not successful because it did not follow the model of regeneration laid down by the scheme in previous years. This felt like a missed opportunity and out of step with current practice and reality in post-covid communities.