by Ellen Mitchell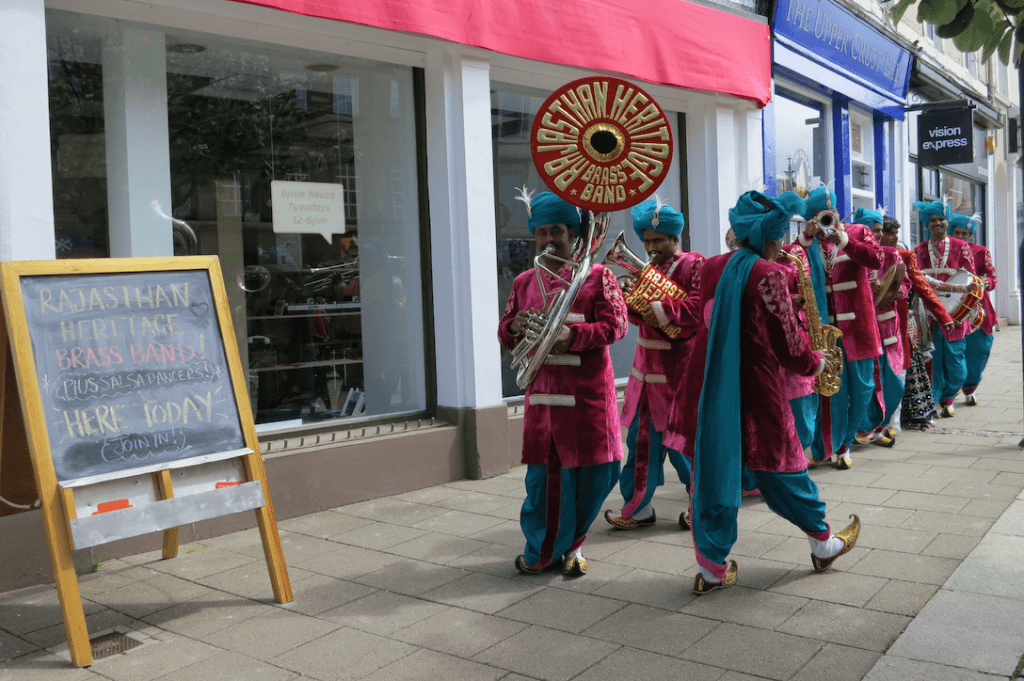 As I'm approaching the end of my wonderful journey at The Stove, I want to reflect on my time here and how it has influenced me and my career, and brought me in to the position I find myself in today. I feel privileged to have been a part of a group that has made such huge strides to integrate art in to Dumfries and really helped to shape the town's future in the most positive way.
In 2015 I was working as a Modern Apprentice at D&G Council's Film Office. I was informed that I could spend the final year of my apprenticeship working for an external organisation and immediately my mind landed on The Stove. I had admired their work up to that point and was really inspired by their ethos, which at its core was a desire to connect the community through creative means and ignite a positive change in Dumfries.
My first day in June 2015 was an experience I'll never forget. That was because of the arrival of the Rajasthani Brass Band at The Stove that day, dancing and making music in their incredible vibrant, colourful costumes. I was asked to photograph the event, and as I watched stovie members, children and the band dancing out in the street I knew I was going to have a great adventure ahead of me.

Initially my role at The Stove was to support events and help with administration. The first major project I helped to coordinate was Nithraid 2015. Nithraid is an annual festival which aims to celebrate the town's relationship with the River Nith by holding a boat race down the river. I worked alongside the event producer booking stalls, marketing the event and managing volunteers.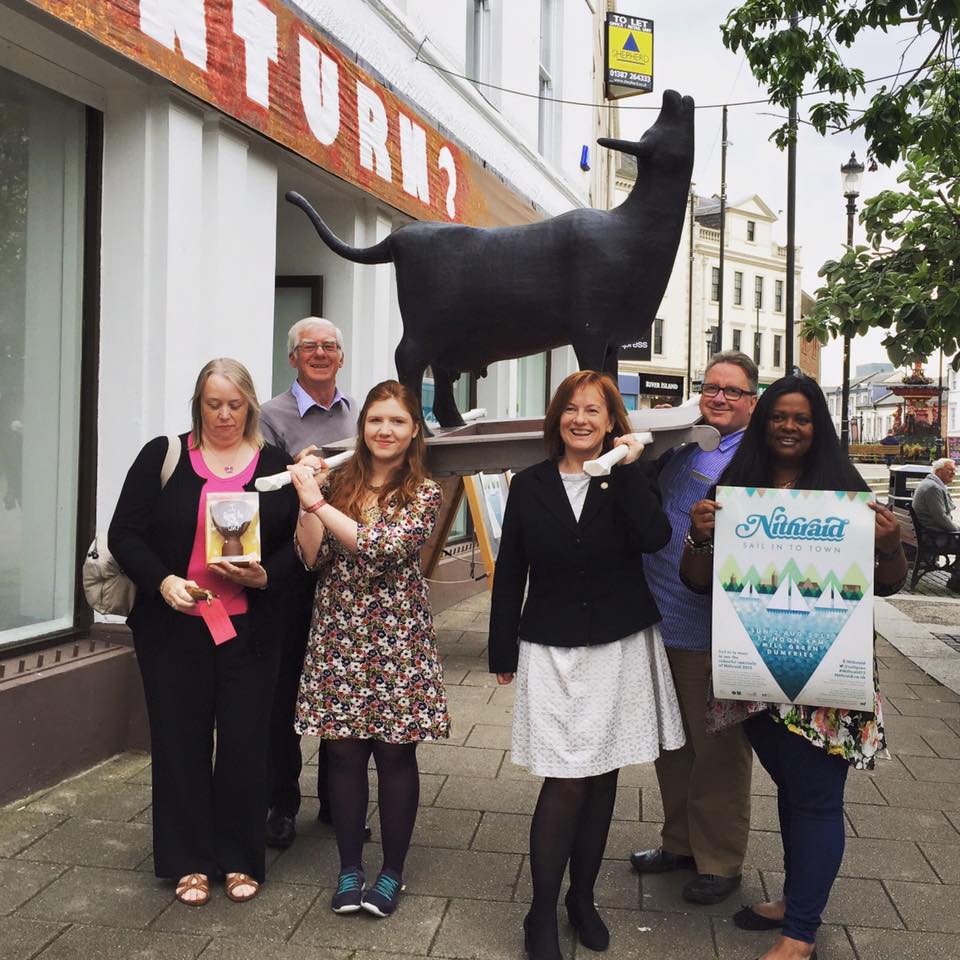 I had been working for The Stove for several months when they were approached by Queen Margaret University looking for people working in the arts to fill spaces on their MA in Arts & Festival Management up in Musselburgh. Although I had no formal qualifications up to this point, the Stove team encouraged me to apply and I was very surprised when offered a spot on the course. This was a huge moment for me, as I had always considered myself non-academic. It was a time I look back at now to see a change in my self-confidence and belief in my own abilities growing.

An element of the course was a group project to produce a marketing strategy for The National Library of Scotland's new exhibition. Within the group I handled the visual components of the strategy, and attempted to create a logo for the exhibition. I approached a graphic designer friend and asked him for the basics on Illustrator so I could attempt to make the logo properly. Following that project I spent weeks teaching myself adobe software and design online. I had found something that was creative, that I felt I could understand well and become good at!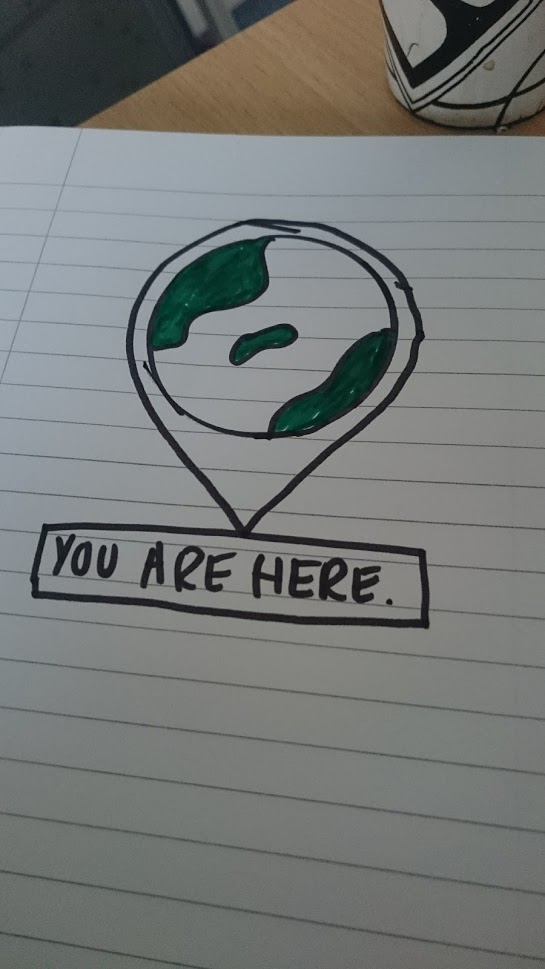 As I was approaching the end of the first year of university, I started to reflect on where I wanted to see myself going with my career. My apprenticeship had also ended and I was getting up at 5 every Friday to travel up to Musselburgh, I wanted to make sure I was doing it for the right reasons. I found myself drawn more and more to spend time learning about design, and studying just seemed to get in the way of that. I made the very difficult decision to finish the year, and not return.
Over this time I had contributed more and more to The Stove's design work creating posters for events, and they invited me to continue to work there one day a week as an in-house graphic designer. I must thank stovies hugely for taking this risk as it truly gave me the push to pursue graphic design as a viable career choice.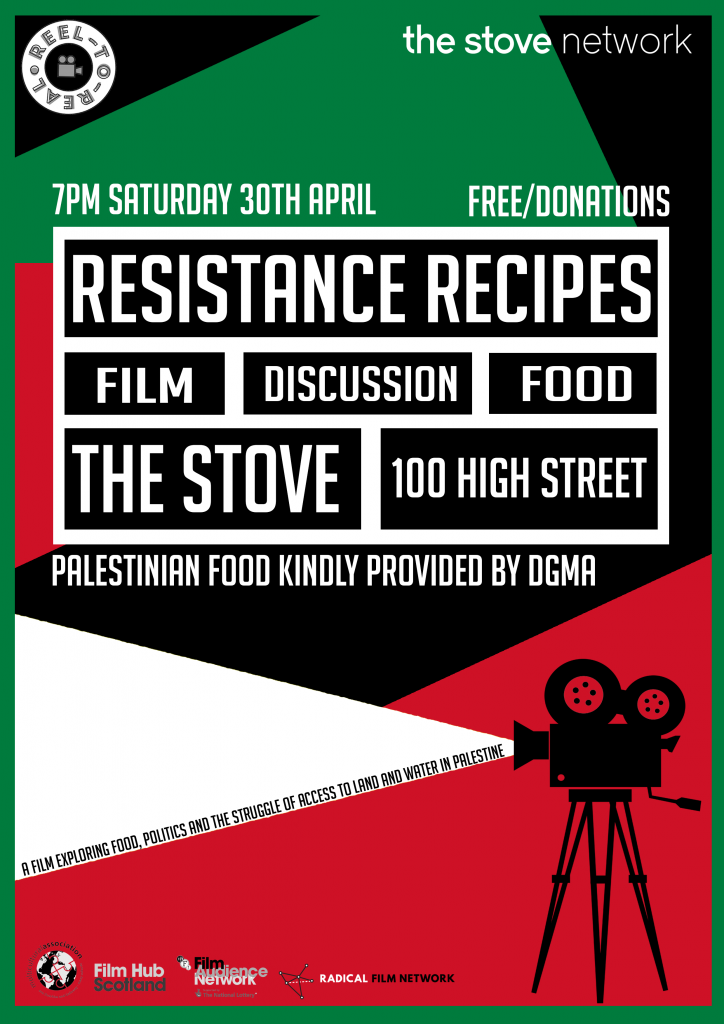 I have continued to work part time as The Stove's designer since, pushing myself to learn to be creative and expressive in design working on many different projects. I had to find work elsewhere to pay the bills, first as a marketing assistant, most recently as a designer for a local print shop, and I have just been offered a job as a full time graphic designer at a local company.
I must say that had I not been working for such a supportive organisation as The Stove, I wouldn't have found myself on a journey that started with me teaching myself graphic design, and having a full time role as a designer less than three years later.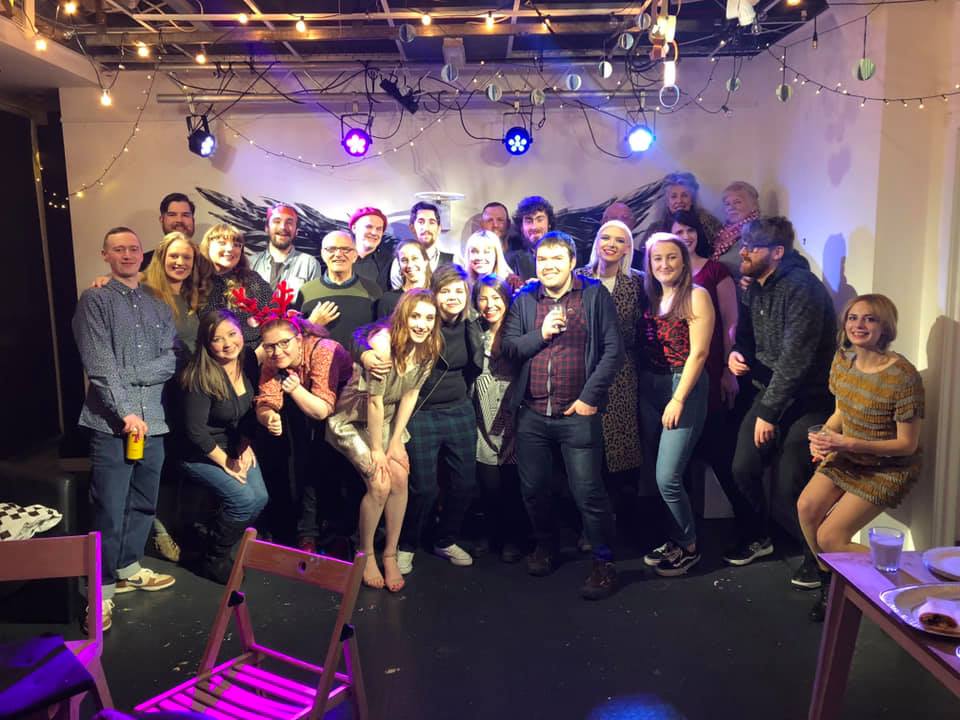 I will miss every part of life at The Stove, however I don't feel as though I am leaving because without a doubt I will be there as much as I can be as a Stove Member, witnessing the amazing progress they are making for our town through projects like the Midsteeple Quarter.
Thank you again to Team Stove!