Our Orchestrator, Matt Baker is one of the original founders of The Stove Network and offers some personal reflections about how The Stove started and how it works today.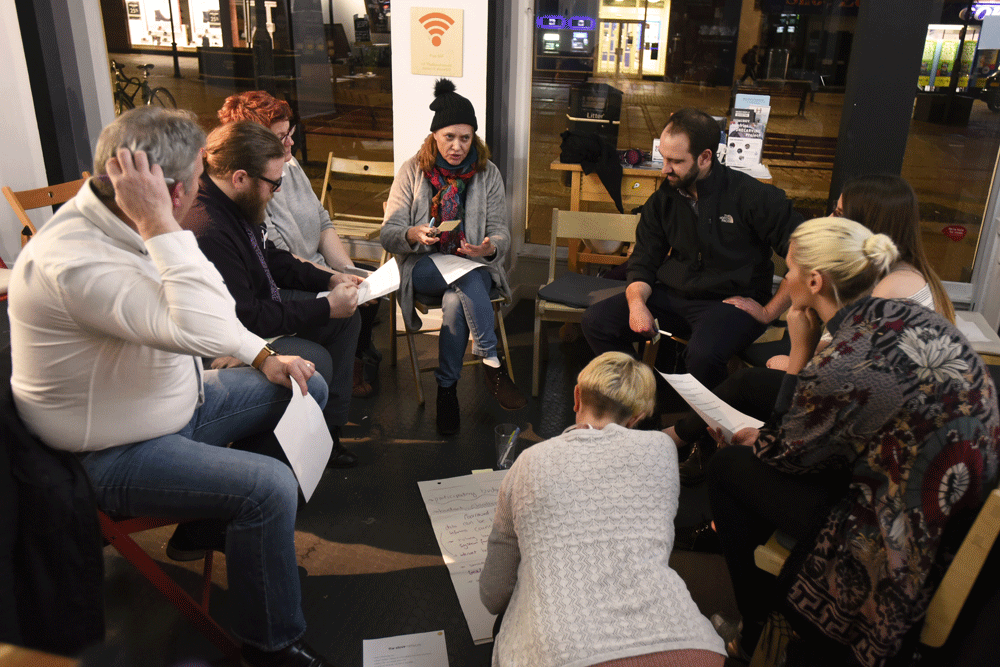 So just Who or What is The Stove?
'The Stove' has existed for 7 years now. Its origins have perhaps been forgotten, and questions and assumptions naturally arise about what The Stove is now, how it functions, for whom and why?
Let me start by stating that I am fiercely proud of The Stove, and believe passionately in its potential to help people shape their own dreams and careers. I also hope that The Stove is a creative force that has become a vital part of supporting local people to re-invent Dumfries as a vibrant and prosperous place, a Dumfries fit for our times.
The Stove started as a conversation in 2011, between 10 artists and creative people working in the area. We all shared a belief that placing a community project with a creative ethos at the heart of Dumfries town centre would have a positive impact on the future of the town and contribute new opportunities for local people, when precious few existed. That was it really – a commitment to the generous way that creative people work together and how that could infuse the life of the town.
There were moments of doubt and significant obstacles to overcome on the journey: 'how would we run a space?', 'where would the money come from?', 'how would we organise ourselves and make decisions?'… we have tackled every question and situation in the same spirit – by talking together and applying our founding values:
To work through collaboration (not in isolation)
To innovate (not be risk-averse)
To put people first and consider the emotional landscape of all decision-making
These values bring creative practice into all of the structures and processes that we encounter, developing a working methodology that keeps The Stove open, transparent and flexible. People are genuinely able to shape The Stove in ways that work for them and for the town.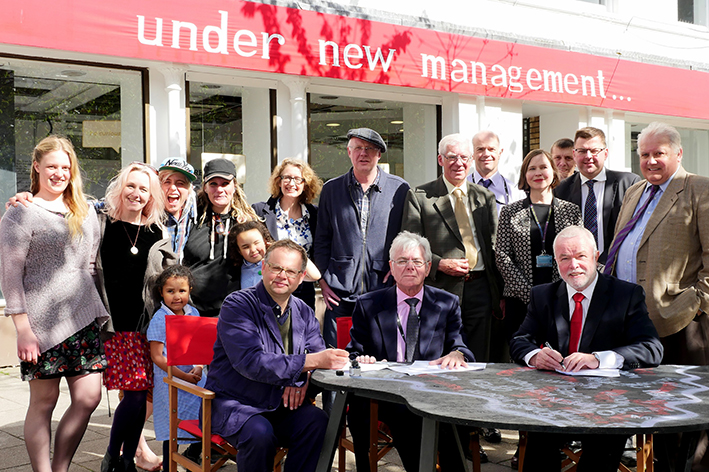 Our values led us to the two foundations of how The Stove works:
The Stove is a membership organisation, membership is free and unrestricted*. Currently we have just over 500 members who, every year, elect a Board of Directors who are responsible for running The Stove.
The Board employ a very small team of core employees who take care of the day to day management of The Stove. The core team supports a much larger group of freelancers – this is a flexible and changing group of people who work on one or more project with The Stove, some of these roles are longer term and some can be just a matter of weeks connected to a particular festival or workshop.
Our doors are always open for members. They can (and do) get in touch at any time with their questions, ideas and projects. Literally anyone can work with the Stove, either in a paid capacity, as a volunteer, for the experience or just the good craic of being involved in something worthwhile. We are proud that in 2017-18 we were able to offer £212,000 in contracts and opportunities for the local creative people and small businesses at all stages of their development. Since 2011, we've commissioned £665,775 in total. This is all money that the vision and vibrancy of The Stove has managed to attract to the area. For every £1 of local council support we receive for local projects, we attract an additional £8.00 of income from other sources (check our 'Key Facts' for more info about Stove income sources and history)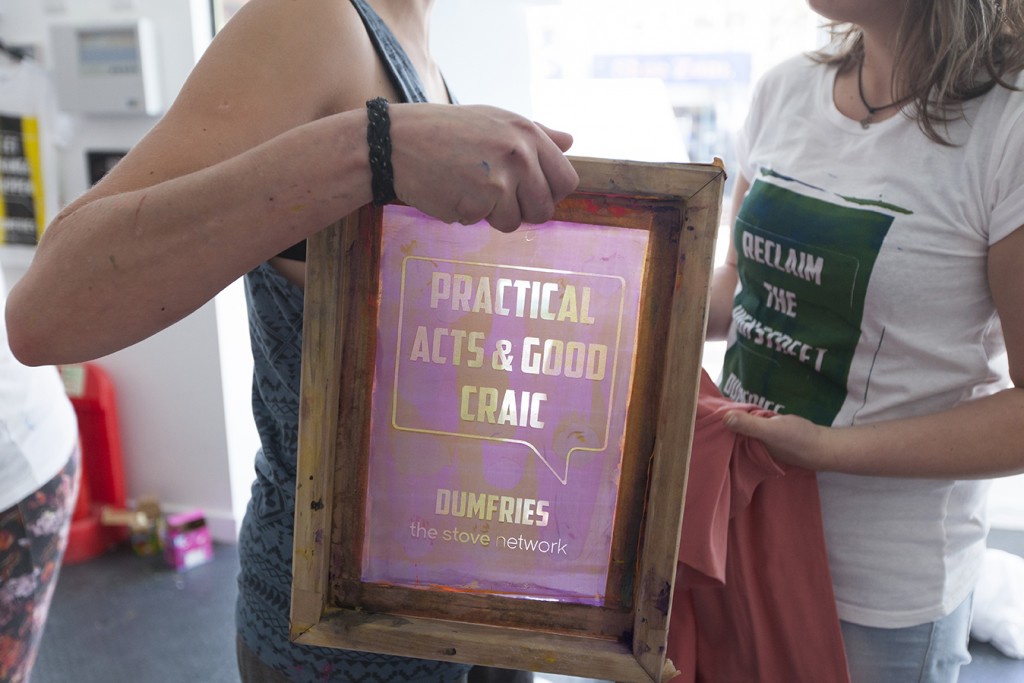 It has been an extraordinary journey since that original conversation around a table at the Coach and Horses in 2011…but the Stove's success continues to be drawn from those original founding principles of: people first, collective working, openness and, of course, creativity. Why not see for yourself and come in for a chat – it might just be a conversation that changes your life!
*you don't have to be an 'artist', just interested in our mission to be part of shaping the future of our region. Check it out here