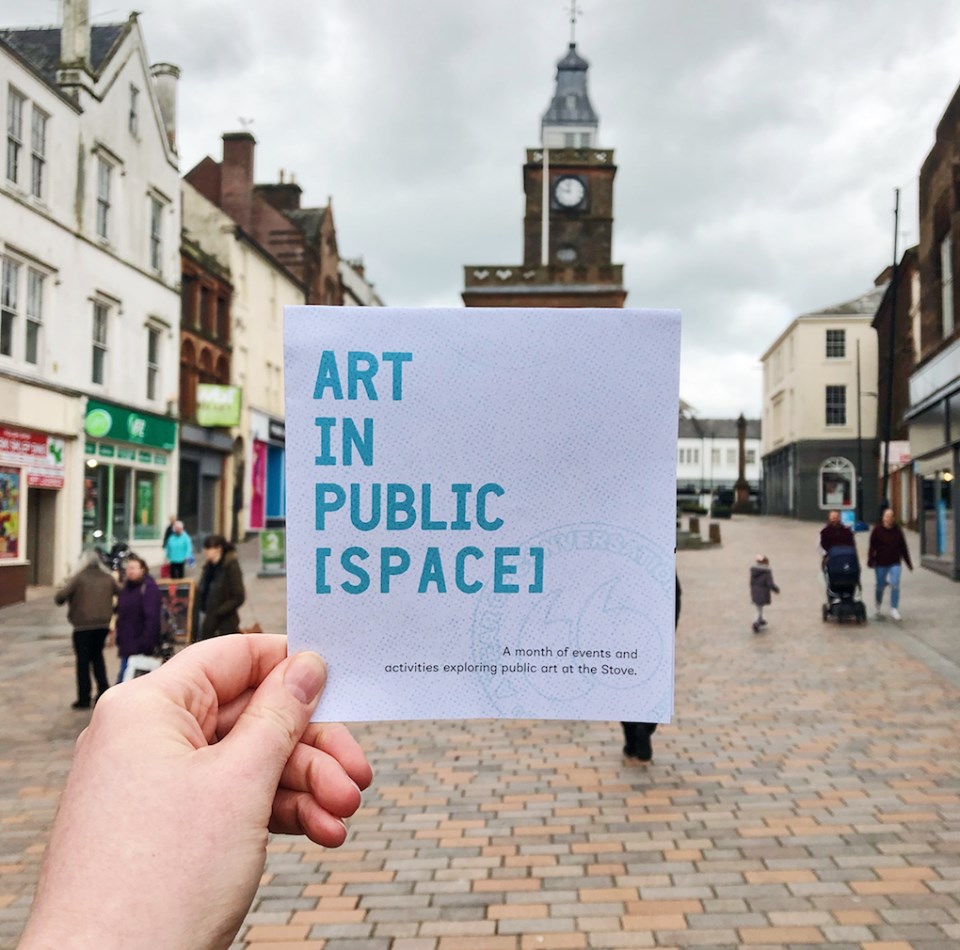 September 15, 2021
@
5:00 pm
–
6:30 pm
An invitation to Stove members to take part in a discussion exploring our public art ambitions in the coming months
'Public Art' has long been a contested term. At the Stove, we use this label to for all sorts of creative activity that takes place in public spaces and that is focused around working collaboratively with others from a variety of communities and backgrounds.
It's the backbone of what we do here, and as we start to develop our public art programme for the next year we would like to extend the invitation to Stove members to join us to share their input and help shape the early stages of this work.
This conversation is for anyone interested in developing creative practice in public in Dumfries or contributing towards the Stove's next creative projects. If you are unable to attend but would still like to contribute, please contact katie@thestove.org.