What has The Stove achieved over the last year?
---
22/23 Projects at The Stove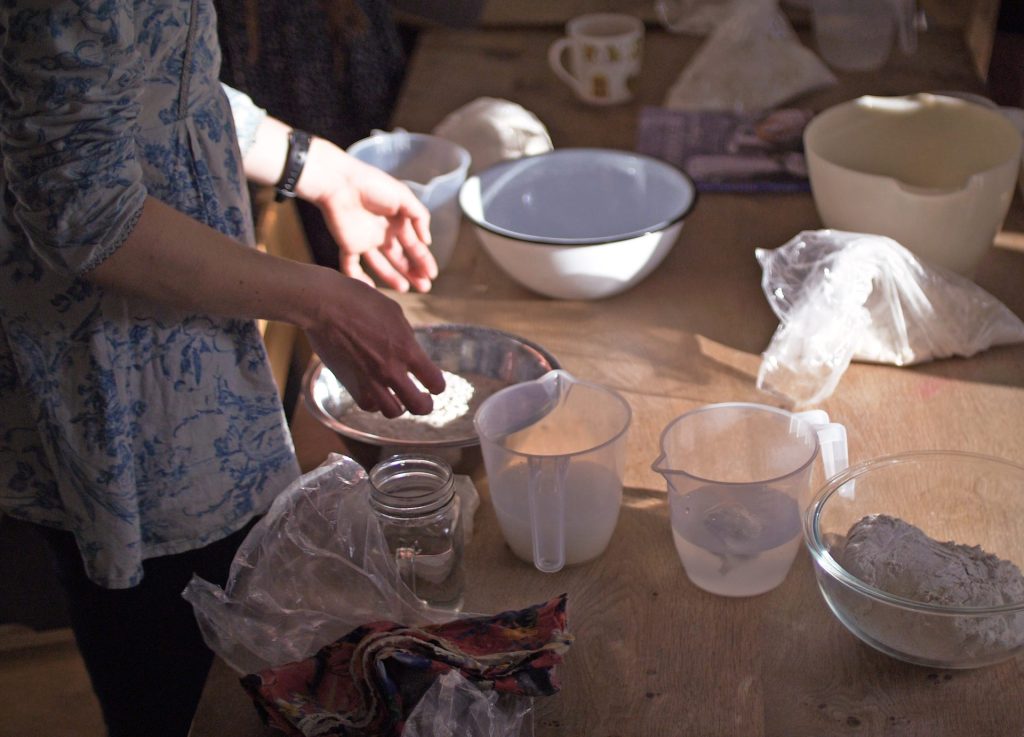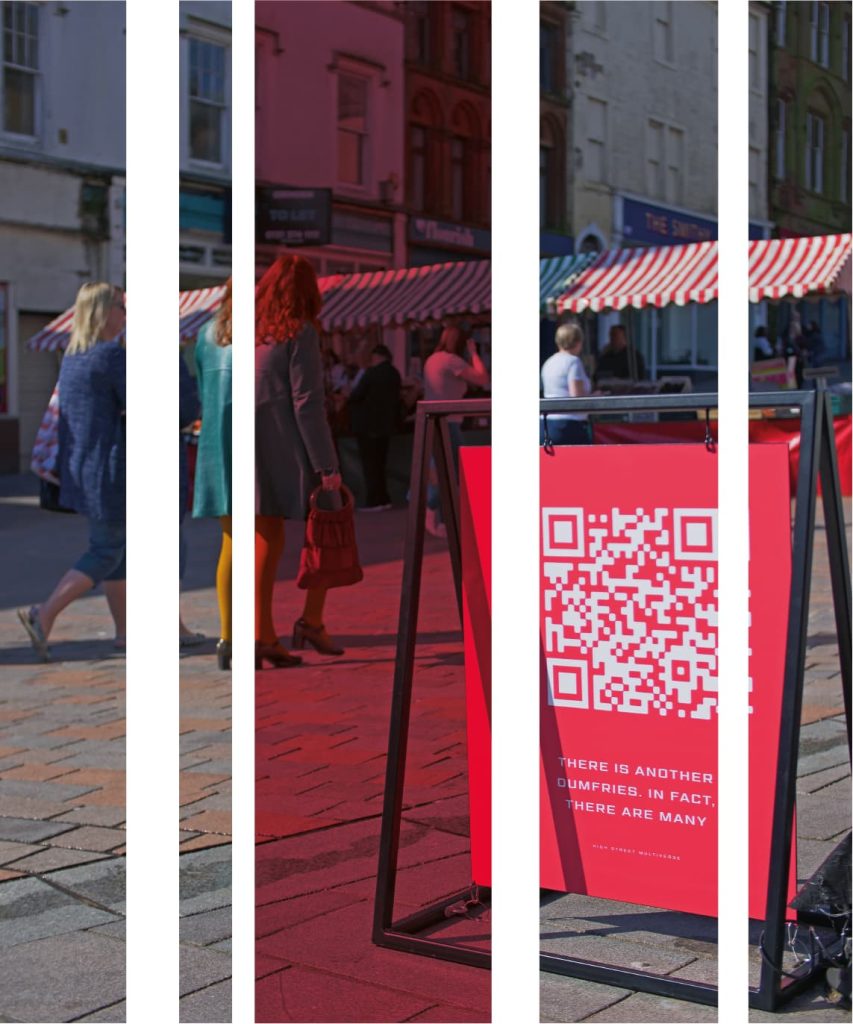 Brave New Words continued throughout 2022, before coming to a bittersweet ending. Brave New Words was the Stove's monthly open mic night for writers, artists, musicians and songwriters to share words spoken or sung to an audience in the heart of the town centre.
"Brave New Words – I cried, I laughed, I contemplated and I was inspired!'"

Lindsey Smith (Finance & Operations Manager)
You can read about Brave New Words HERE.
It sadly saw its last hurrah but keep an eye out on our programme to see any future developments…
2022 was a big year for WWDN – our creative placemaking network. WWDN supports partnerships between artists and community organisations across Dumfries & Galloway, co-creating with local communities to develop new projects, local plans, training, and enterprise.
Kathryn Wheeler, our WWDN Project Lead shared the following about the previous year.
"Last year has been one full of changes, as most are in both the areas of community and cultural working. The focus of my work has grown more and more towards the development the What We Do Now project, working with the team here, and the community organisations involved, to shape a network that can support creative projects to emerge from communities across the region with the aim of starting new and inspiring things in those places. A highlight for me was September, when we were able to stage Scotland's first ever Creative Placemaking forum, welcoming artists, community groups, policy-makers, funders, to share their ideas on the value of this work and the impact it could have for our communities if properly supported. For me it really highlighted how our small corner of the world is punching way above its weight."

Katherine Wheeler (Partnerships & Project Development)
Malcolm Struthers our WWDN Content Creator shared the following thoughts about their involvement with WWDN last year,
"It has been a pleasure to help share the story of What We Do Now, and how it has grown and developed over the past year. In particular to help showcase the variety of activities that have taken place across the region, in the communities that are part of this ground-breaking initiative."

Malcolm Struthers (WWDN Content Creator)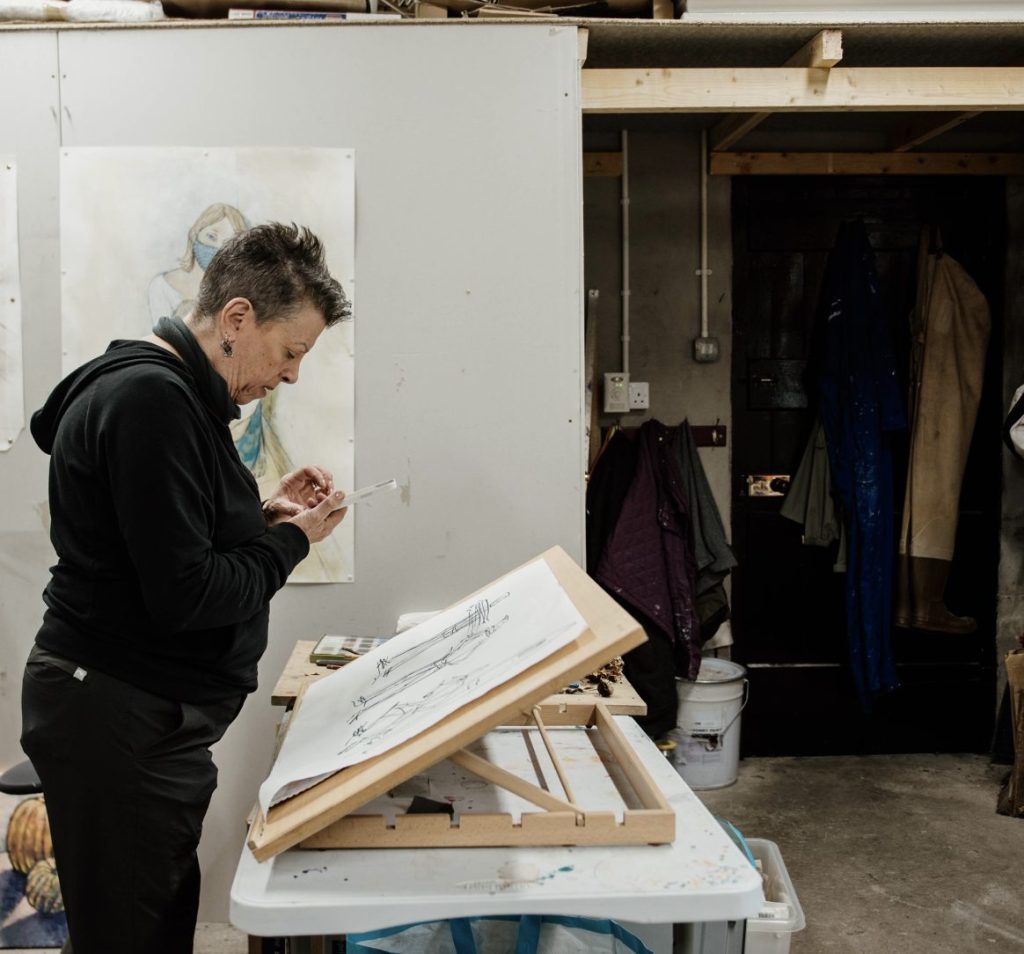 KNOw ONE Place took place in Dumfries in September 2022 and was an ambitious, future-thinking discussion on how communities can use creativity to lead the development of their places.
You can read KNOw ONE Place HERE, and you can visit the WWDN website HERE.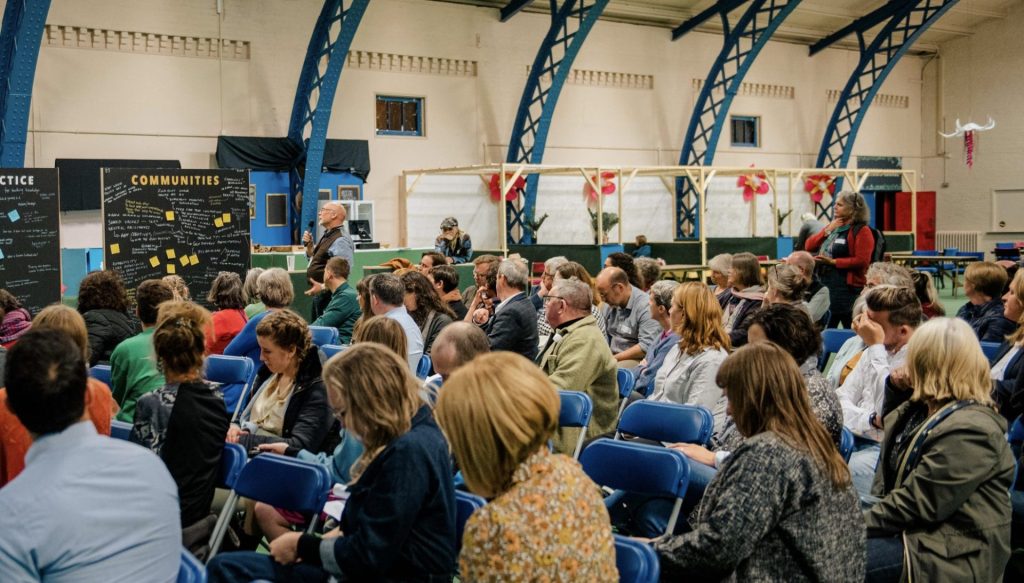 A highlight in our calendar every year, Nithraid returned with a splash in in 2022. Nithriad Festival celebrates and explores Dumfries' long relationship with its river and its importance to people and the communities it connects in the past, present and future.
Each year we hold a River Race to celebrate our heritage and connection to the Nith. The 2022 race was saturated in sunshine and saw lots of people venture along the Nith.
Production Lead Sal shared the following about last years race;
"Now part of the fixtures for coastal rowing and canoing we had over 40 different vessels competing on the river Nith, that and the weather being in our favour for a change, saw the river the busiest it has ever been with competitors and was incredible to see."

Sal Cuddihy (Production Lead)
You can read more about Nithraid here, and follow the Nithraid Instagram account here.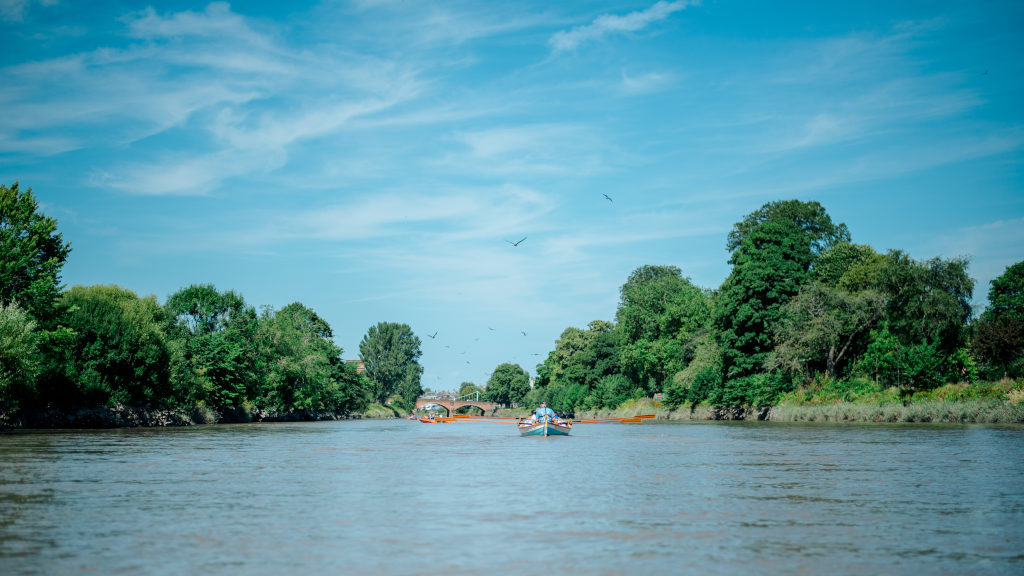 Public Art
2022 was also a big year for Public Arts. Public Art activity at the Stove supports core programming with additional activities exploring temporary or permanent uses in public space, as well as offering support to external projects such as the fountain project. From the Progressive Seagull Alliance (yet to be trademarked but watch this space), to the beginning of the Fountain Restoration project, a wealth a public art projects have been carried out across the year.
Reel to Real Cinema delivered monthly screenings of cinematic gems. From documentary to artists made shorts, independent to international film. We aim to bring people together to share food, film and discussion. Katie, our public art lead shared the following about Reel to Real,
"In August we hosted a special screening of Long Live My Happy Head with the filmmakers, Gordon Shaw and friends. Gordon left a truly inspirational mark on all of us and I feel privileged to have been able to host the space. And just last month, we hosted a screening of [BREATHE] from Orchestras Live in the Dock Park bandstand, which felt like a such a good opportunity to experience film together in an unexpected setting."

Katie Anderson (Public Art Lead)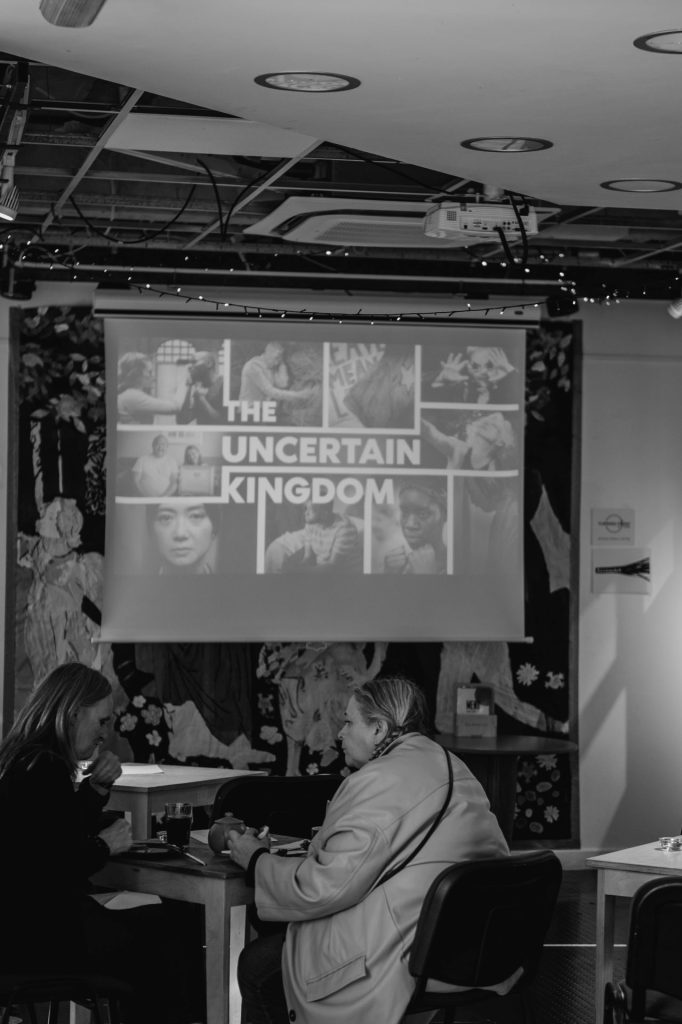 Conversing Building exhibitions in the café this year have included work from Access Art, Holywood Primary School and HMP Dumfries in collaboration with Alice Myers.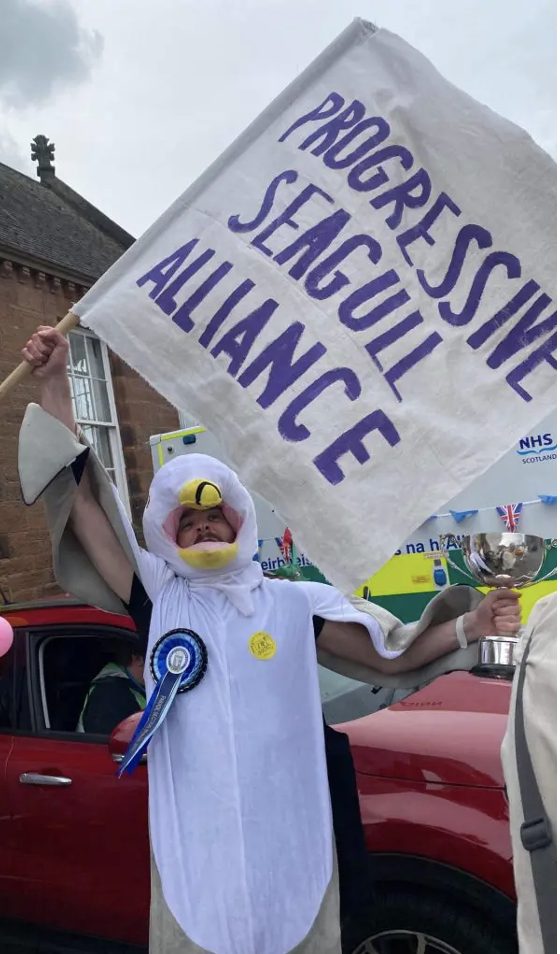 The Wild Goose Festival returned, bigger and better as ever. The week-long festival weaves art, culture, and nature together through a series of activities from interactive storytelling, nature walks, conversations to performances and creative workshops for all the family.
"Wild Goose Festival welcomed 3000 visitors across 35 events at multiple venues throughout Dumfries and Galloway. The festival is co-designed and delivered in partnership with over 20 local and regional organisations, and is a platform to explore nature, creativity and place through celebrating the inspirational migration of 6 species of geese into D&G each year."

Graham Rooney (General Manager & WGF Project Lead)
"My standout moment of last year was the successful launch of the Wild Goose Festival website. It was months of planning, collaboration, geese, and hard work. I'm very proud of what we achieved."

Robbie Henderson (IT Coordinator)
Solway to Svalbard, an immersive, multi-artform response to the spring migration or barnacle geese launched in 2022. Created by composer Stuart Macphearson, filmmaker Emma Dove and sound recordist Pete Smith, this unique piece of theatre brought together original music with cinematic visuals, evocative soundscapes, and live storytelling.
You can visit the Wild Goose Festival here.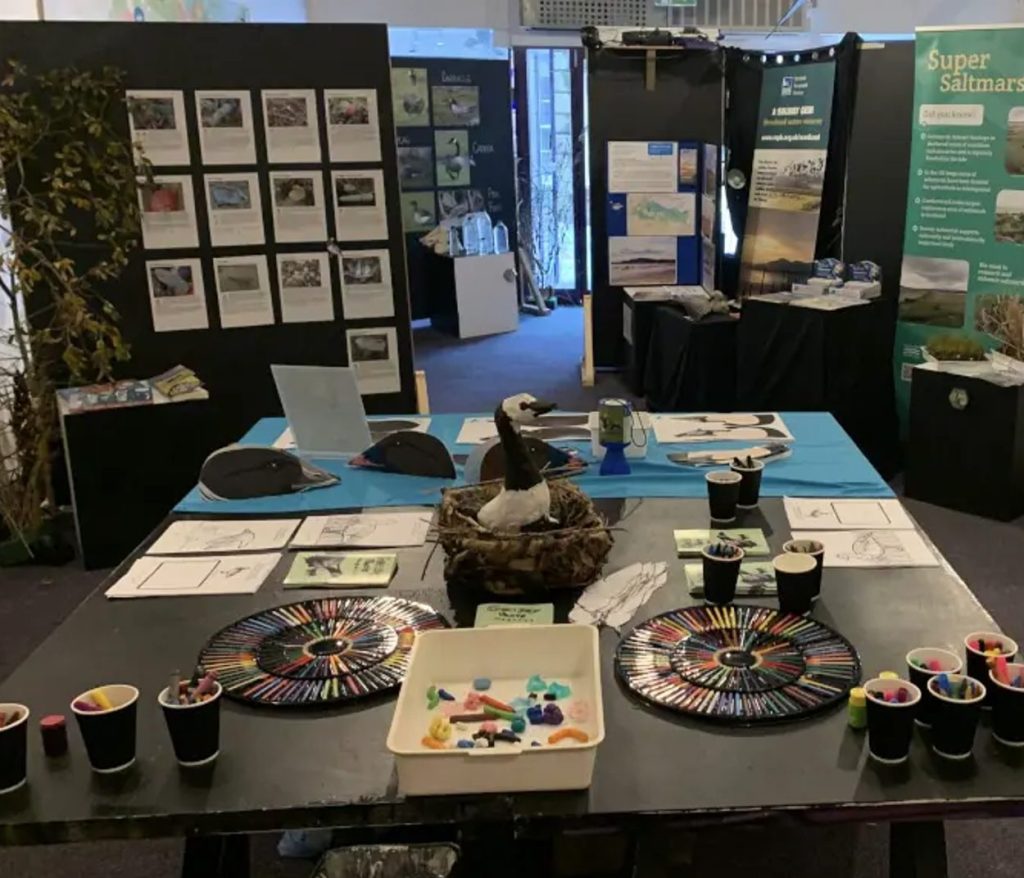 The Stove Network and Stranraer Development Trust (SDT) partnered with Dandelion, to create the Unexpected Garden at Burns House in Stranraer. Led locally by, Emerging Creative Producer, Bethany Piggott who worked with both the partners and community to deliver the project.
Stove Orchestrator Matt Baker shared the following thoughts about what was happening in Stranraer last year,
"The Stove project that gave me the shivers this year was the Harvest Festival in the Unexpected Garden in Stranraer, it had all the classic ingredients to transform a place into something exciting and gathering people from all walks of life to come together and celebrate their community and their love of their town."

Matt Baker (Orchestrator)
Read more about Dandelion here.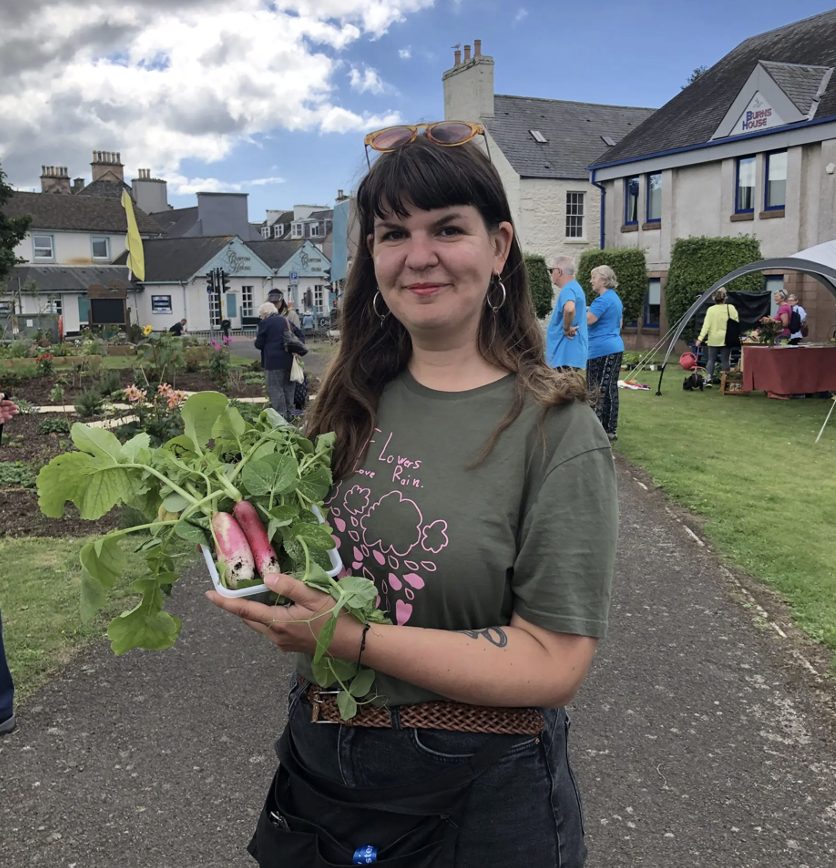 Fuelled by experimentation and play, Creative Spaces is predominantly about working collaboratively to engage, inspire, provoke and provide both experiences and opportunities for young people in Dumfries & Galloway.
Creative Spacer Producer Mia shared the following about the 22/23 Creative Spaces achievments:
"If there's one thing this years Creative Spaces team did with bells on, it was engagement. From Dundee to Stranraer, Wester Hailes to Caerlaverock, the team have engaged with a plethora of community groups, organisations, charities and people in order to build a larger picture of what the creative industries looks like in not only D&G but the whole of Scotland and to inspire wins from other places here in Dumfries. The associates have engaged with young people from across the region championing the creative industries whilst also engaging with our board and membership to inform proactive change internally from the perspective of young creatives."

Mia Osborne (Creative Spaces and Community Events Producer)
You can read more about Creative Spaces HERE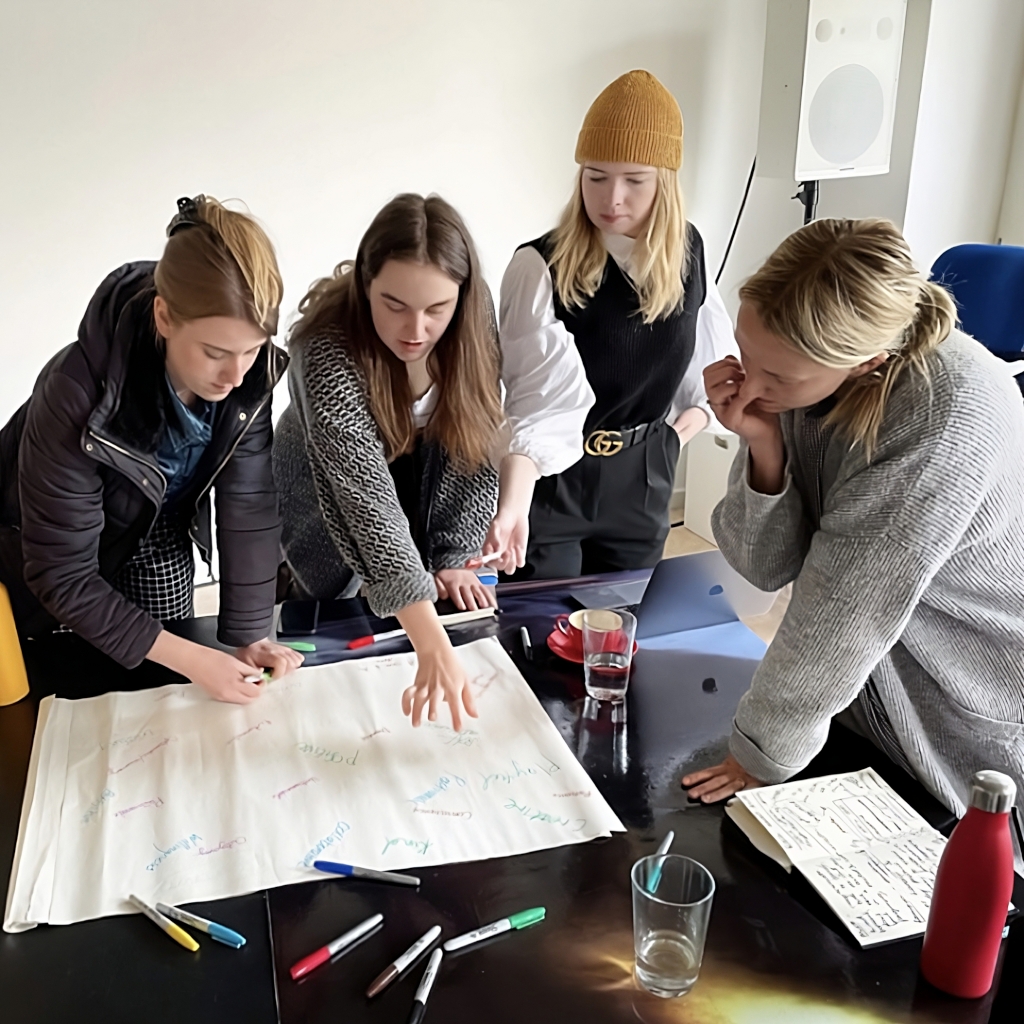 It's true that 'the people make the place', particularly when talking about the team here at The Stove. Working with such a talented and dedicated team is a joy, and I cant wait to see what we achieve together over 2023.

Kevin Stewart (Head of Communication & Engagement)
Looking forward…
You can find out more about each of our ongoing projects here, and you can look at the the work we have completed over previous years in our archive here.
We have events at the Stove all year round! You can check out our current event programme here.
---