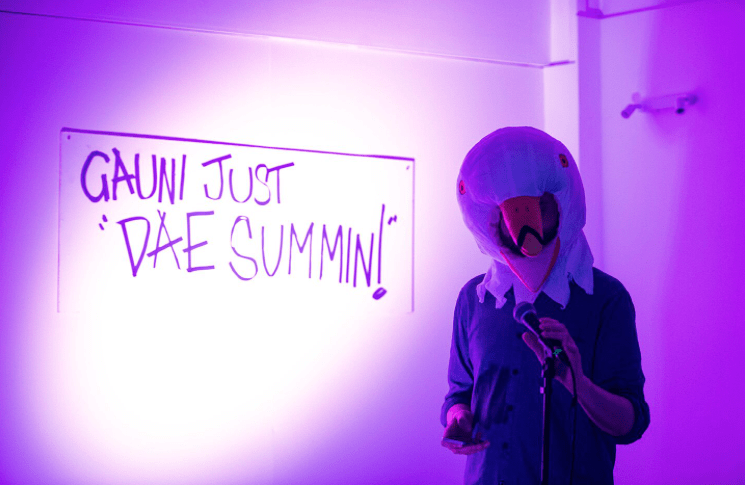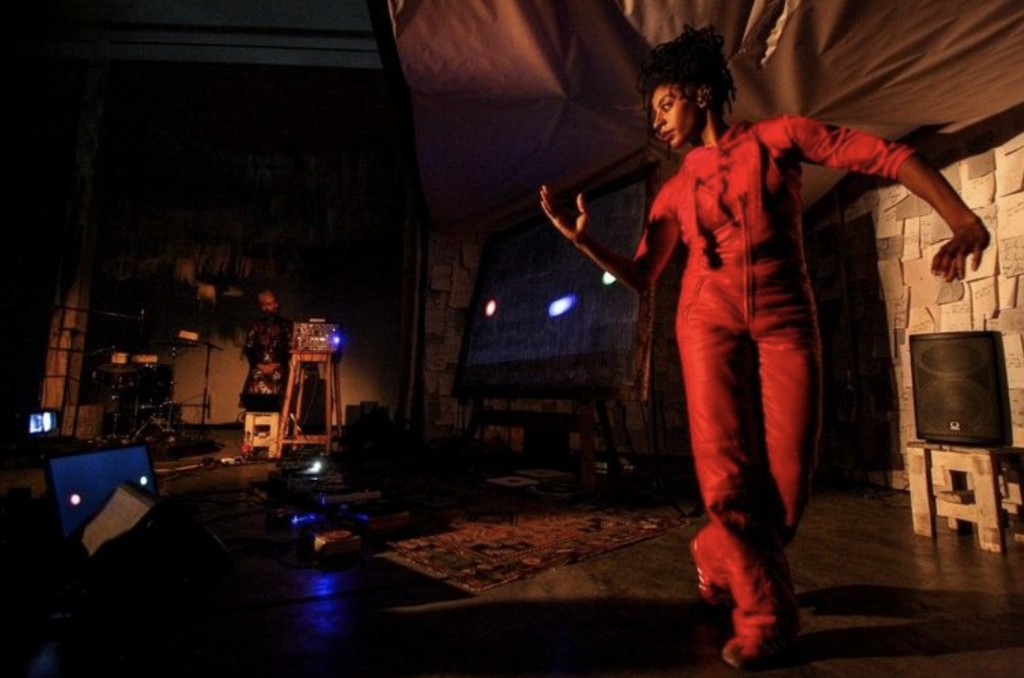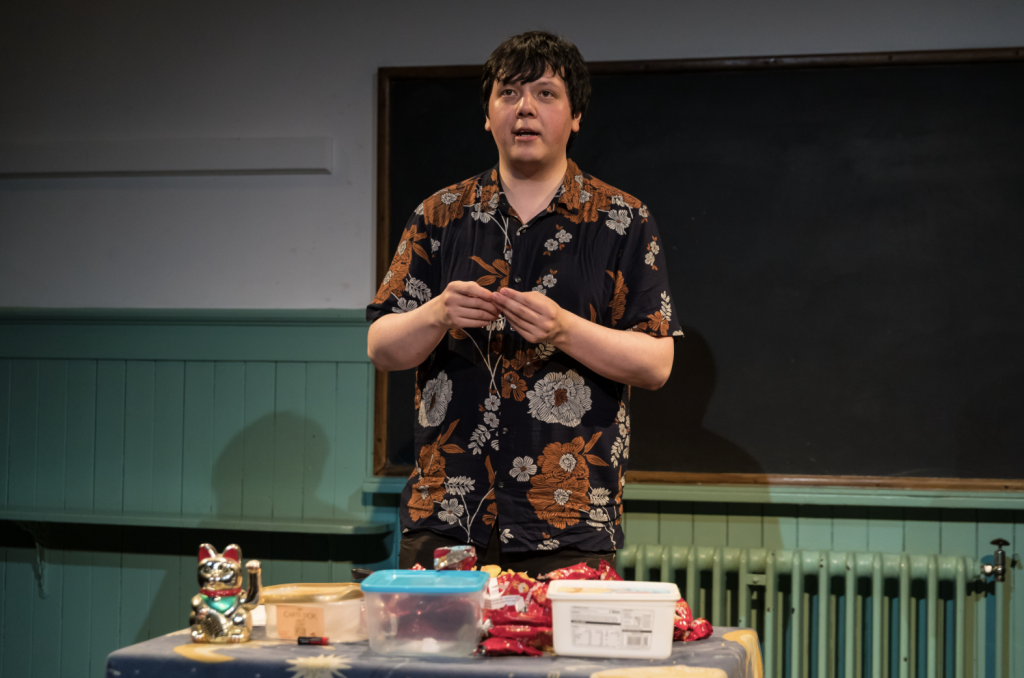 Just Start Here, the National Theatre of Scotland's pop-up festival of Scottish artists and collaborative performance, returns for its third year in 2020. Taking place in Dumfries on 28 and 29 February, the festival will be presented in collaboration with high street venue and pioneering artistic community organisation The Stove Network.

The two-day festival will feature contributions and new work-in-progress theatre and performance from Dumfries-based Scottish talent, along with live music, discussions, food and drink, and creative happenings throughout the town.

Micro-festival Behavin'? will take over the streets of Dumfries, with artistic happenings in locations throughout the centre and beyond to invite audiences to peer beneath the belly of the town and experience a new kind of experiment with public space.
As well as pop-up performance out on the high street, Just Start Here will take over three spaces in the town: disused shop-front turned gallery space The Oven, local social and working men's club The Railway Club, and Stove Network HQ The Stove. There will be pop-up performances of Lone Wolves, a new project from artist Katherina Radeva of multi-award-winning theatre company Two Destination Language, as well as a new solo work from award-winning choreographer and performer Mele Broomes.
Dumfriesshire-based musician Stuart Macpherson, filmmaker Emma Dove, and sound recordist Pete Smith present the latest iteration of their Solway to Svalbard project exploring the links between Dumfries and Galloway and the High Arctic.

Just Start Here will also see contributions from artists and groups such as Ashanti Harris, Sue Zuki, //BUZZCUT//, as well as live music performances, provocative talks, discussions and debates led by Nic Green and Stewart Laing on the arts' relationship to place and community, and how artists can successfully navigate the "gig economy" of the sector.

Just Start Here is a playground for Scottish artists: a space to share and generate ideas, art and provocations, and to spark new collaborations across art-forms as well as offering a curated and supported platform for bold, vital work to find its feet in front of an audience. The festival was first staged in Glasgow in January 2018, and last year took place in Aberdeen in partnership with Citymoves.
Just Start Here is part of Engine Room, the National Theatre of Scotland's nation-wide programme of artistic development opportunities. Engine Room aims to bring artists together to develop skills, networks and create new work at the greatest reach of their imaginations and ambitions.Engine Room and Just Start Here are supported by the Esmée Fairbairn Foundation. Join the conversation: #JustStartHere

Check out the the full line-up below, and click HERE to view the full programme.