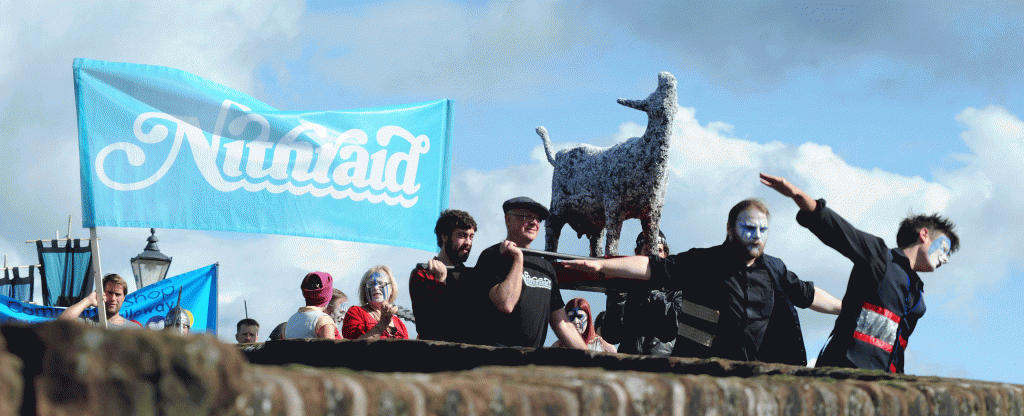 Every year the Salty Coo makes a return to the centre of our Nithraid festival, from pride of place in the procession to lofty heights above the river, you will see our Coo everywhere during the Nithraid! But why a salty cow?
The Nithraid looks to create a bit more recognition for the river as a central focus for Dumfries, as the towns history originates from it's location and the historical importance of the river has been crucial to Dumfries over the years.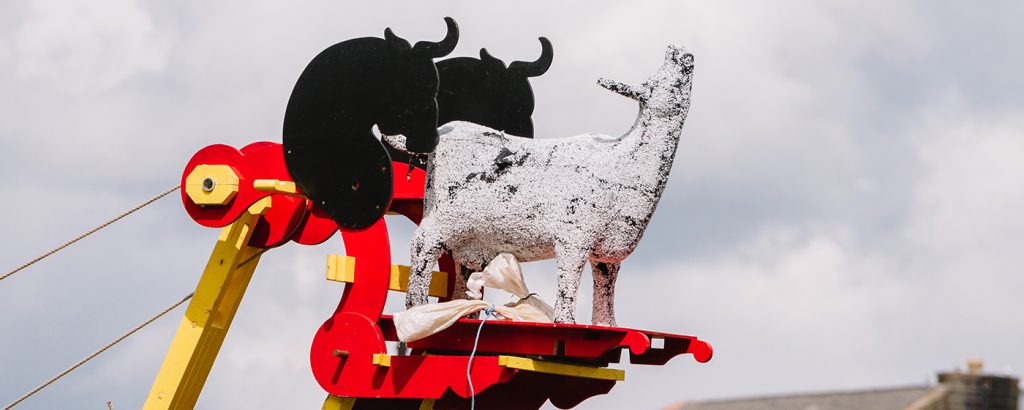 The race arrives on the highest tide of the year, mixing the salt water of the sea with the river water flowing downstream – double the challenge for our racegoers!The boats each bring a cargo with them from Dumfries' trading past, and this year each boat will be carrying a small quantity of salt.
Keep an eye out on the day for salt bearers, salt themed workshops and artworks, performance and food all themed around this crucially important material.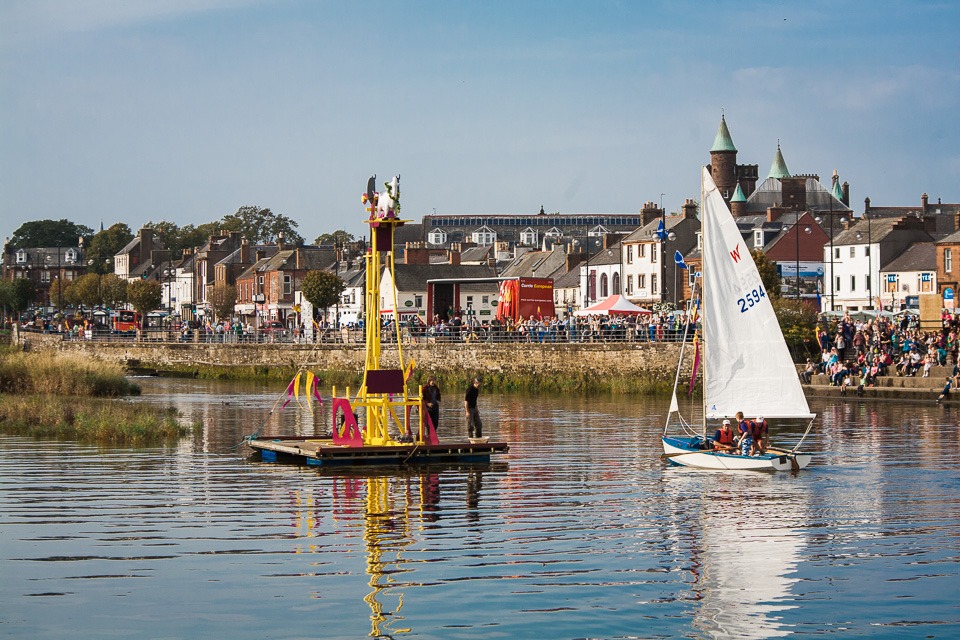 #Nithraid2019
This years Nithraid takes place on Saturday 31st August 2019.