WWDN: Lockerbie
(This Opportunity is Now Closed)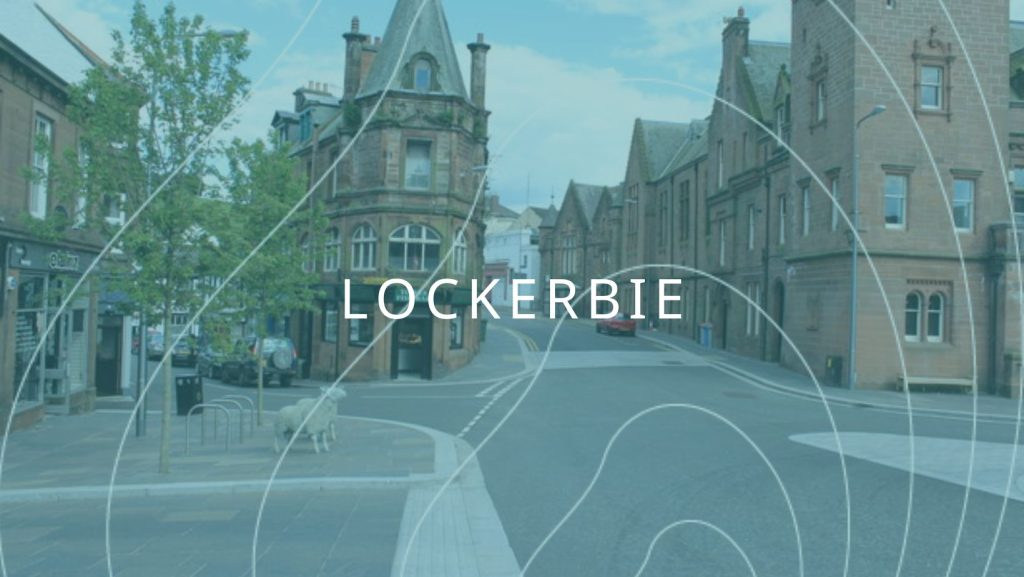 Lockerbie Old School (LOS) in collaboration with the Stove Network are seeking to commission a creative practitioner(s) to work with LOS, its board, and local partners in engaging the community through an arts project exploring themes of possibility, identity, and re-connection.
Fee: £3,500*
Time: Flexible. To be agreed in early stages of the commencement of the project.
*There is a separate production budget associated with the project for materials and other expenses.
The Brief:
The creative practitioner(s) will work in Lockerbie, based at their High Street location, and use their practice to develop a project/series of events/artwork which invites the involvement of local people. The creative practitioner(s) will lead this co-created process to inspire new connections between people in the town and through this for possible future identities for the town to emerge which can be part of LoS's ongoing work for the local community to take charge of its own future.
Following the key themes of; Possibility, Identity, Re-Connection, the creative practitioner(s) will work with key partners, community members and the residents of the town, it is expected the creative practitioner(s) will connect with individuals and groups in skills-based activity and conversation to understand, interpret and explore the future identity of the town.
LOS are eager to collaborate with a creative practitioner with a 'hands-on' practice in textiles, design, or craft to engage the community in new skills, utilising a dynamic creative practice to inspire and awaken new perspectives, ideas and hopes for the future. The project, it is expected, may serve as a prototype for forthcoming arts and community activities involving the wider community locally and regionally.
The commissioned artist will work with the Stove Network and LOS in determining the direction and approach of the project through a research an development period agreed by all parties, outlining key interaction points and determining the most beneficial approach to realise the project's aims.
WWDN: Lockerbie, contributes in part to the ongoing 'creative place-making* network' of Dumfries & Galloway entitled What We Do Now. A collaborative project placing creative practitioners with community anchor organisations across Dumfries & Galloway, working with communities in a co-created process to explore and develop imaginative possibilities for residents, communities, and groups across the region.
The project, initially funded by Culture Collective, is one within a national network of socially-engaged, community-based creative practice across Scotland. LoS alongside the Stove Network are eager to hear from practitioners with experience in community-embedded practice, workshop facilitation and production.
*We define Creative Placemaking as: a community led approach that uses creative activity to support collective decision-making and positive change for people and the places they live.
About Lockerbie Old School:
The Lockerbie Old School Community Hub (LoS) are an anchor organisation for change within the town of Lockerbie and the DG11 postal region, aiming to put local people at the heart of regeneration efforts for their town. The Trust is run by a Board of volunteers who are working towards a number of significant projects in Lockerbie. Having been successful in gaining ownership of the former Academy through a Community Asset Transfer they have advanced plans to develop a not for profit but financially viable Community Venue where the people of Lockerbie can gather, learn and grow as a community. LoS are in the process of acquiring a permanent base on the High Street. It is intended that the space be a test-bed for future activity and will feature a community workshop space as well as act as a 'front door' to the Lockerbie Old School project for the local community to engage in.
How to Apply
To apply please send the following before 5pm, Wednesday 15th December 2022
Letter of Interest. This should tell us why you are interested in the commission, why you think you and your practice are suited to this opportunity and give us an outline idea of how you might approach the project if you were successful (NB we are NOT looking for fully formed project proposals at this stage – we are committed to arts practice whereby a project is formed by being in a place and working with the people there)
CV. This should tell us about your personal history, your experience and to date and give us an idea of the skills that you have.
Up to 5 examples of previous work. If you do not have 5 don't worry – we are committed to making opportunities for people at all stages of their career, this is exactly the kind of thing we can discuss in an initial chat. We are looking for you to show us what you do in the way that you are most comfortable and happy with and can accept submissions in weblinks, photo files, sound files, or physical works (though please don't send us original artworks!).
Please send your application to [email protected]
Submissions should not exceed 10MB in size. If you want to send or deliver a physical submission our address is: The Stove, 100 High Street, Dumfries DG1 2BJ
Selection Process
We are keen to hear from practitioners at all stages of development and from all disciplines. We'd encourage anyone interested in finding out more about the opportunity to get in touch for an initial informal chat – particularly people at earlier stages of their careers as we can explain more about what is involved in a project like this and what to include in an application. Please email [email protected] and we'll arrange a time to talk (BSL interpretation is available)
It's important that our people reflect and represent the diversity of the communities and audiences we serve. We welcome and value difference, so when we say we're for everyone, we want everyone to be welcome in our teams too. Wherever you're from, and whatever your background, we want to hear from you. We will accept applications from anyone and everyone who feels they have the skills required to fulfil this role.