By Emma Forsyth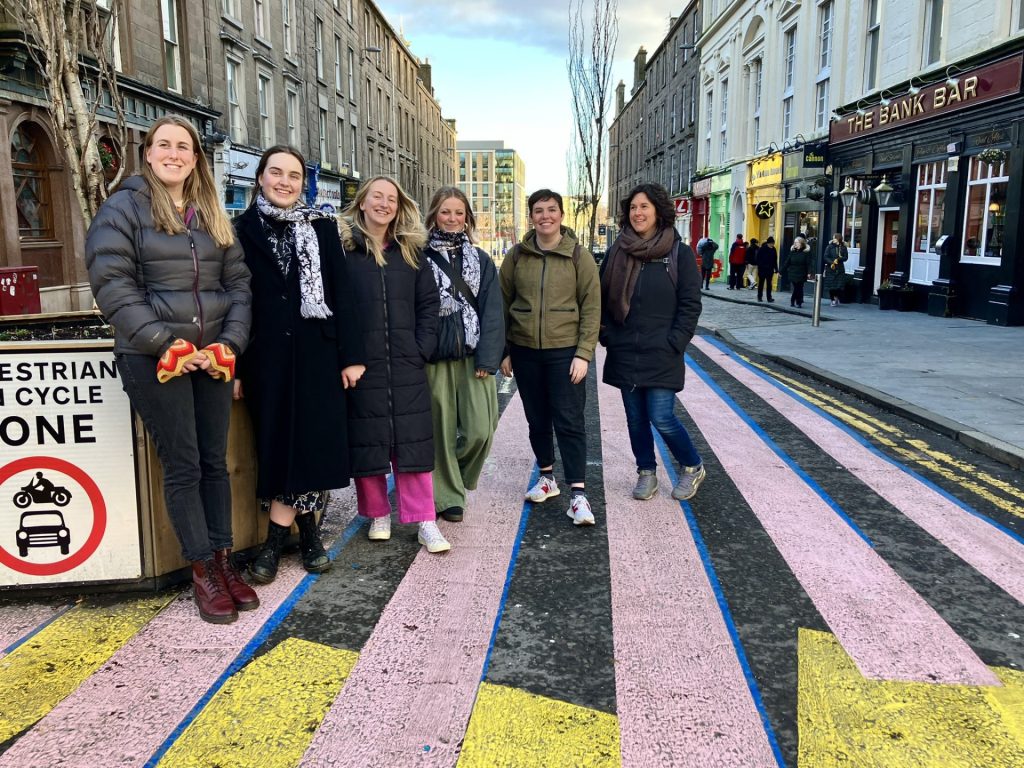 At the end of January, the Creative Spaces team, alongside multidisciplinary artist Marly Baker, travelled up to meet with the team at Creative Dundee. We have made contact with this organisation at the Know One Place conference in September 2022, and have been eager to connect with them and see what they are doing in their city. 
We arrived at the V&A to attend the event Plastic Lab: Material Matters. It was four makers from different disciplines talking about the materials they work with. They discussed their relationship to the chosen material, their history and how they see their practice becoming more sustainable as we move forward to a more eco-conscious world. It was very interesting and fun hearing makers talk so passionately about their work.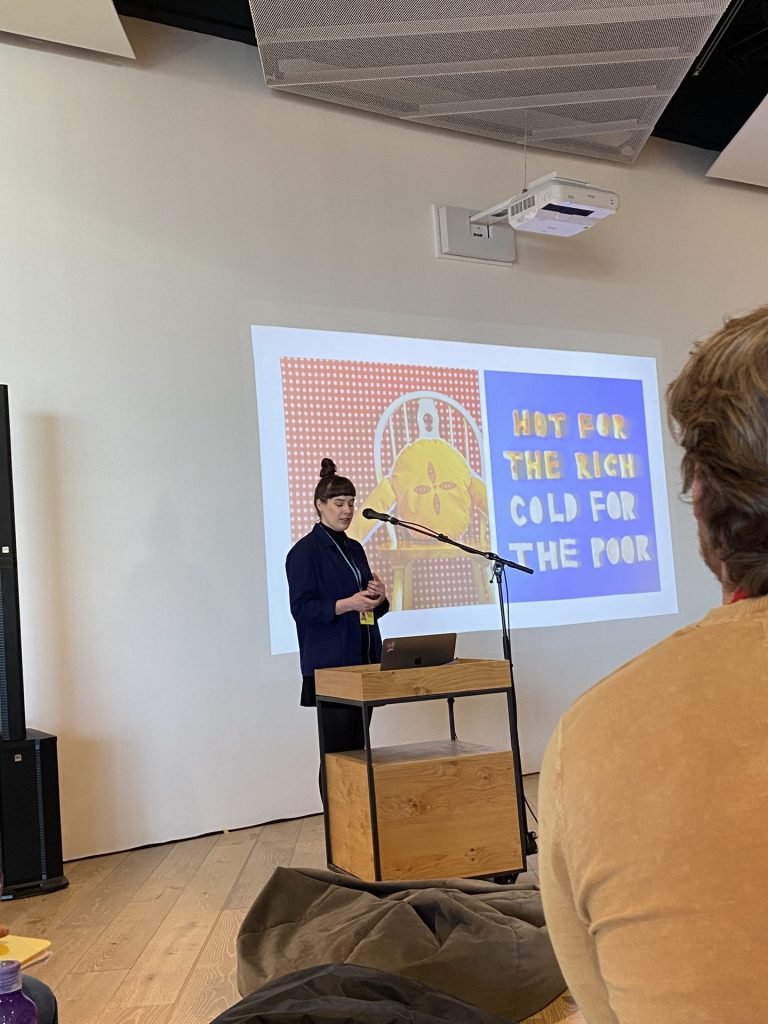 After the talk, we went through to the Lab section, where we got to ask the designers questions, "meet the materials" and explore samples of their work.
There was also information about different types of plastic, and how people are trying to create things out of a material that takes thousands of years to decompose. The Lab was very interactive, with people allowed to leave comments on slips on the wall. There had been schools in the Lab before us, and the young kids had filled out some of them with their inventive ways to help the plastic problem.
I was lucky enough to be introduced to John-David Hendshaw who owns production and venue company Sweet Venue, and organises Dundee Fringe. We chatted (and ranted) about accessible theatre, and bringing back old Scottish traditions that can make theatre more attractive to those who have written it off as 'too artsy'. It was a real meaningful chat to have, and I'm so glad to have made that connection.
After we left the V&A, we were given a tour of the city centre of Dundee. Walking through the public gardens, Gillian, Claire, and Eilish told us about their role in Creative Dundee, and the projects that they'd been involved in across the city. Their aim is to showcase the creativity in the city, connecting it to the people that live there. We could draw commonalities between The Stoves work and Creative Dundee's, as both aim to collaborate with their local community to showcase diverse creativity.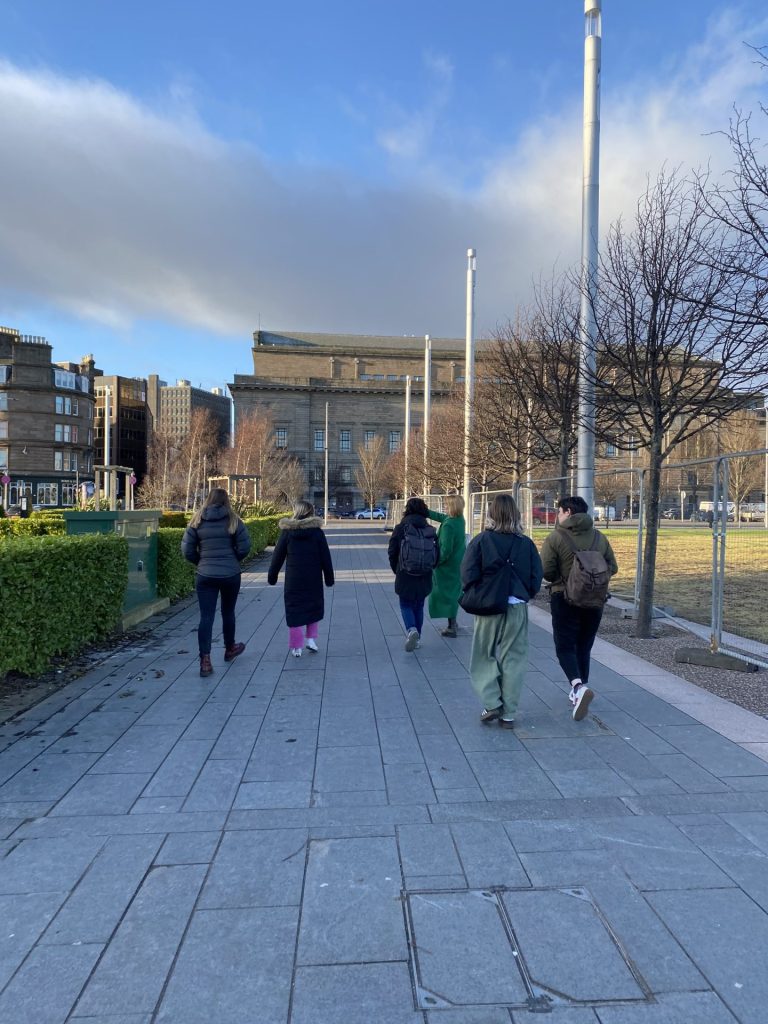 They showed us Union Street in the centre of the city, which has now been pedestrianised; the McManus Art Gallery and Museum, a beautiful building in the centre of town; The Keiller Centre home to alternative gallery spaces, and ended in the Dundee Contemporary Arts Centre, a hub for people to create. They have a large print studio with amazing facilities which we got to wander around after seeing the Creative Dundee office and having some lovely snacks.
Overall, it was a very meaningful experience in Dundee. Being introduced to different creative spaces that have popped up in Dundee was fascinating, exposing people to art in alternative places. The connections made were meaningful and provided a lot to think about and build upon. Thank you to the Creative Dundee team for being such good hosts and showing us more ways creativity can better people's view on a place.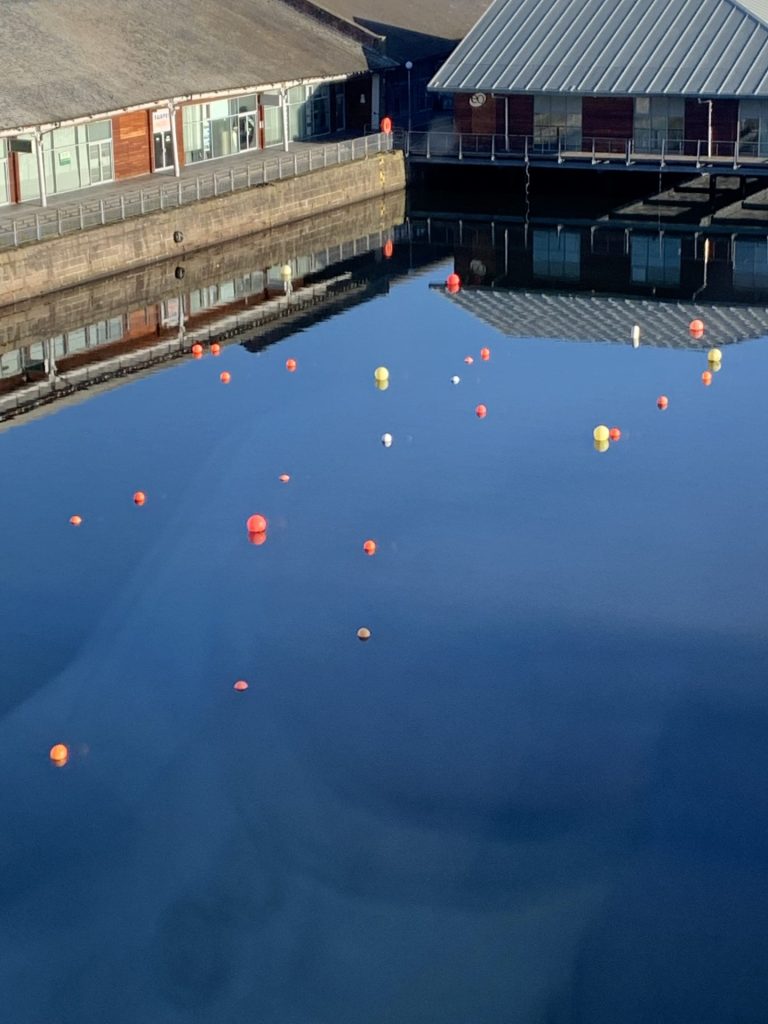 ---
Emma is one of three Associates currently engaged in a 10-month commission through Creative Spaces at The Stove Network. Creative Spaces is a project for the under-30's that supports the development of those seeking a career in / currently working in the creative industries or community engagement and encourages artistic responses to cultural issues that impact young people in Dumfries & Galloway. Find our more about Creative Spaces here.