Entirely community-run, Queer Club advocates for the rights of the LGBTQ+ community through creativity, conversation, and most importantly, fun
Images and videography by Patrick Rooney
An activist space for members of the LGBTQIA+ community locally to get together, Queer Club is an opportunity for the queer community, its allies and advocates to conjure up big plans and get making.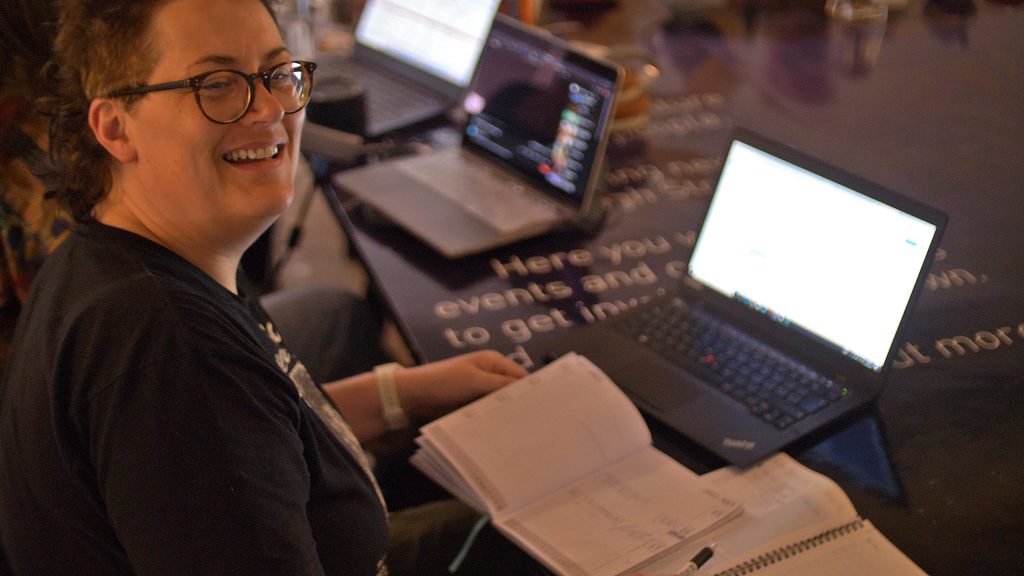 The Open Hoose group hit the ground running, setting up and managing the 2022 Dumfries Pride festival in its first four months.
Dumfries Pride's jam-packed programme of activity spanned the month of July, including a pop-up hub/shop (Queer Quarter) on the High Street, creative workshops, film nights, drag shows and so much more!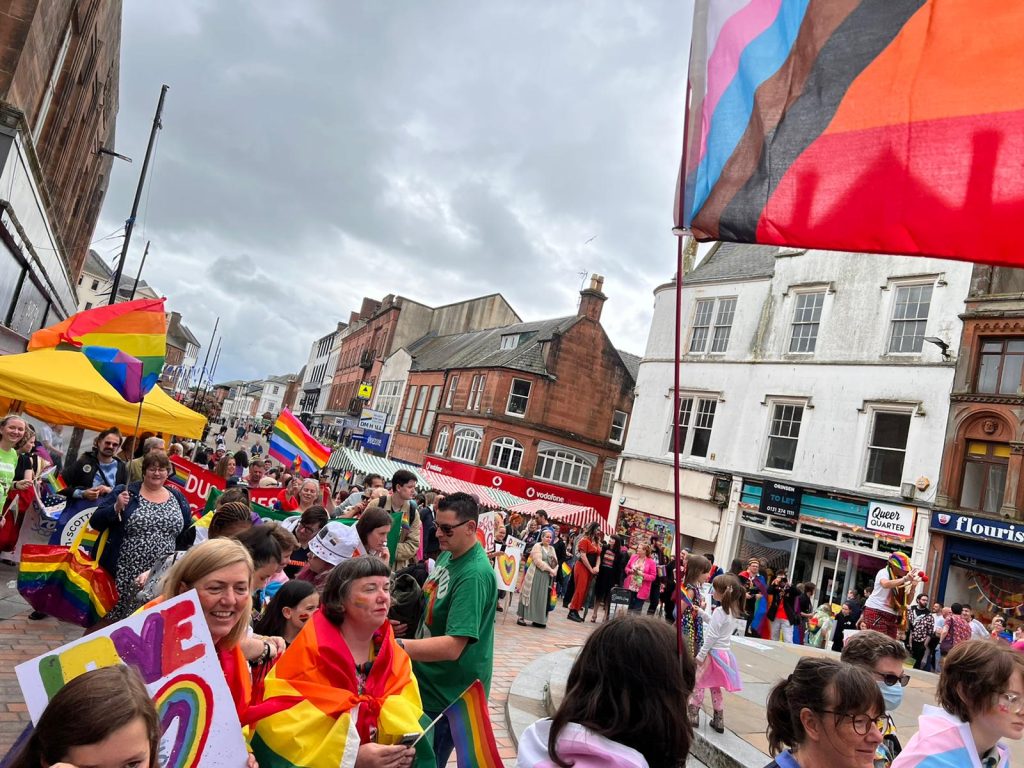 The Dumfries Pride calendar culminated in the celebratory and momentous Pride march around Dumfries town centre, with a masquerade ball taking place in the evening for all of the community to come together and celebrate an inspiring month of LGBTQ+ solidarity.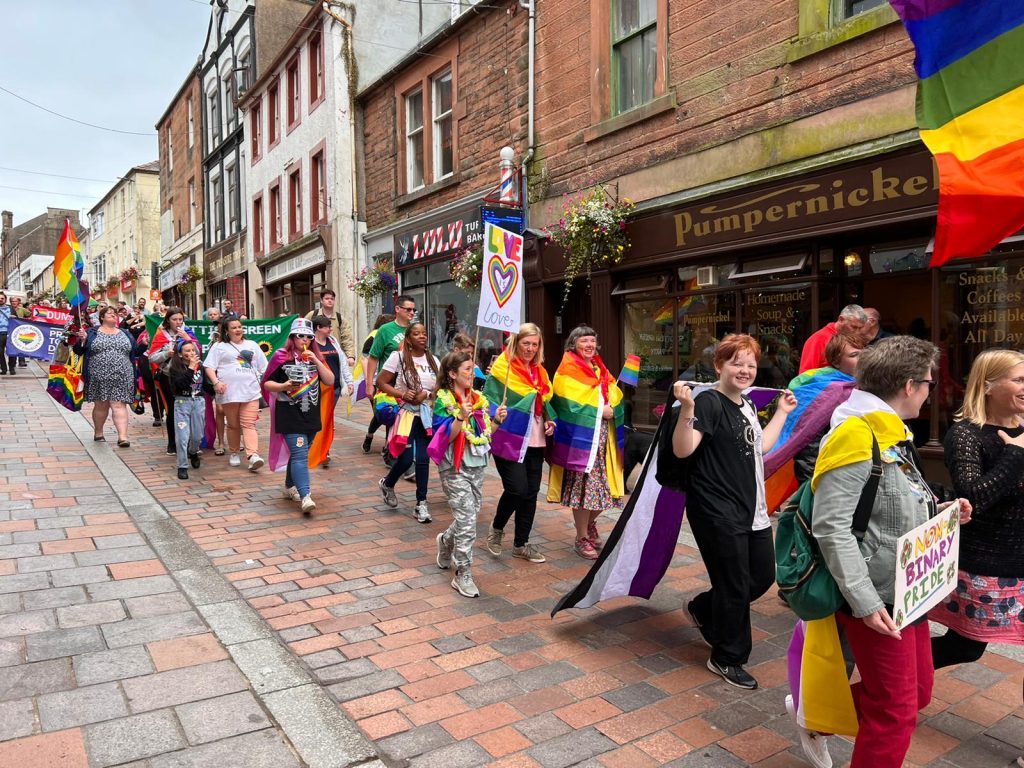 So what's next for Queer Club?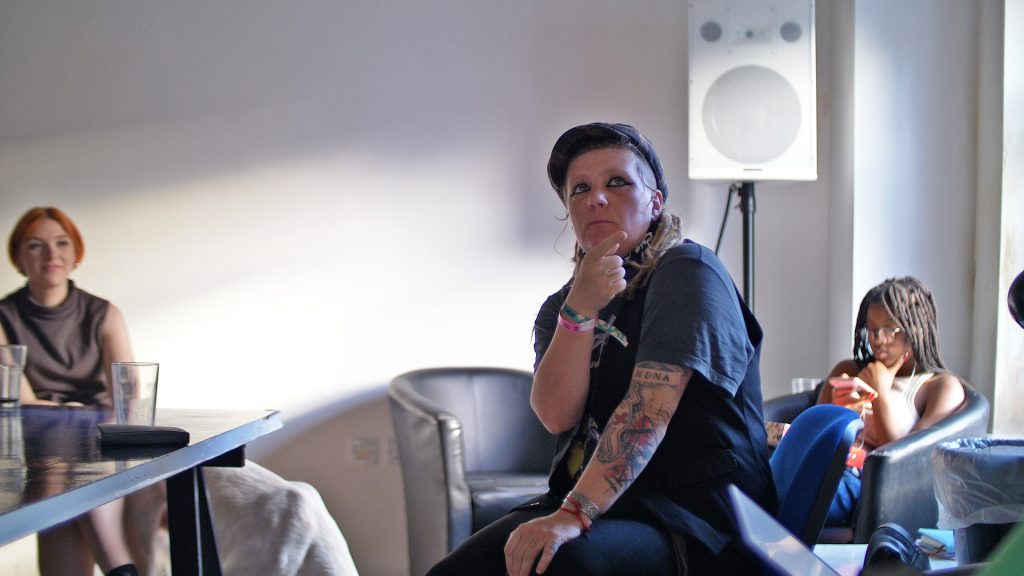 As we're now well into Autumn, Queer Club continues to host monthly meet-ups at The Stove, with plenty of fun activities to take part in, there really is something for everyone!
Queerbroidery: Take part in this mindful but fun activity, using embroidery to celebrate Queerness with fun and vibrant stitch patterns
Zine making: For lovers of collage and print, the Zine is one of the most accessible (and enjoyable) crafts you can do. Using old magazines, newspapers, photos and advertisements, the Zine is all about making, mending and transforming the old into the new, from the ordinary, comes the miraculous!
Beginner's DJing with Double Down Disco: The art of DJing is all about weaving your own unique taste with that of the crowd. Read the room, blend the tunes and get moving. Get hands-on with the decks and try out the Stove's Function One Sound System (it's a beaut!), guided by the legendary Les Ross.
Book club: Read something of late you just HAVE to let others know about? Whether it was Wuthering Heights or the Bluthering Blows, we want to celebrate, educate and get inspired by queer, trans, non-binary and LGBTQ+ writers across the world. Bring along a book, whether a novel, non-fiction, poetry or comic and let's get reading!
Queer Club is ran by, with, for and about the local LGBTQ+ community. It's open to the wider community, whether advocate or ally, queer or questioning. It's a safe, inclusive and friendly space for everyone to take part.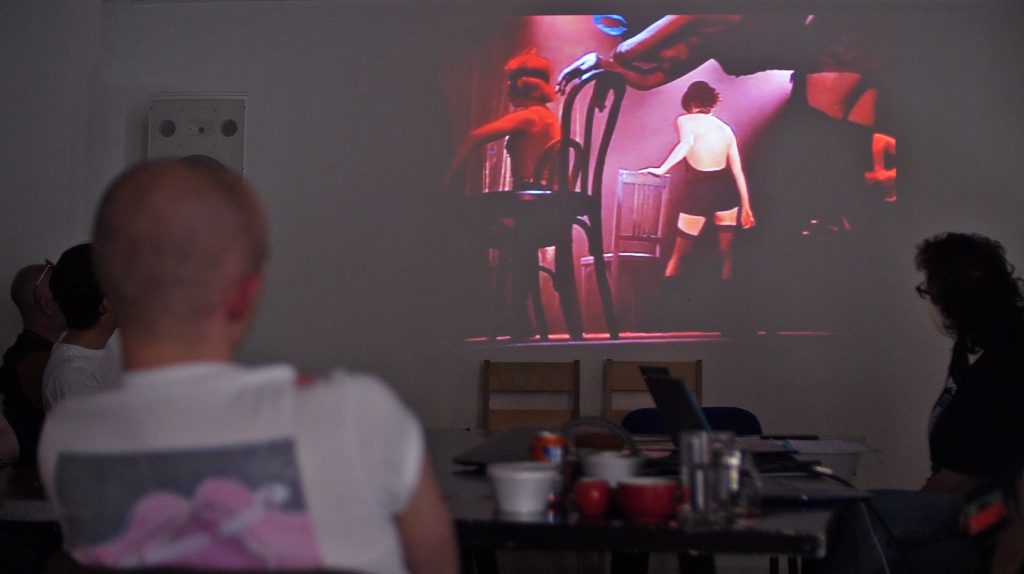 Interested in joining the Queer Club steering group? Then come along and speak with one of our members on the night. They'd be delighted to get to know you.
Join in the next Queer Club session by signing up via our events page, here.
Are you inspired by this Open Hoose group? Want to learn more about Open Hoose and find out how you can start or develop a project for the community? Check out our Open Hoose page for more information.