This year the Stove took part in the Guid Nychburris Day Parade, an annual event in the Dumfries calendar that sees community groups and clubs in a variety of fancy dress taking to the streets in the evening parade that is the culmination of the days festivities.
In honour of the upcoming Nithraid festival, our Salty Coo returned early from her pastures to take pride of place on a small Mirror Dinghy – definitely the blue-est cow we've ever encountered!
Ahead of the Parade, we opened out the invitation to smaller groups and organisations to take part in banner making workshops in the Oven and the Stove. The Parade is a great opportunity to share projects and community groups with an audience of thousands along the route, but it can be a bit daunting to take on a large float amongst a small group of volunteers.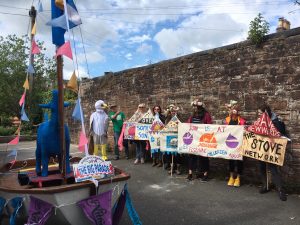 On the day, we were joined by the blueprint100 team and some fantastic volunteers – familiar and new faces! and the DGMA multicultural association, who all produced a beautiful collection of banners in record time!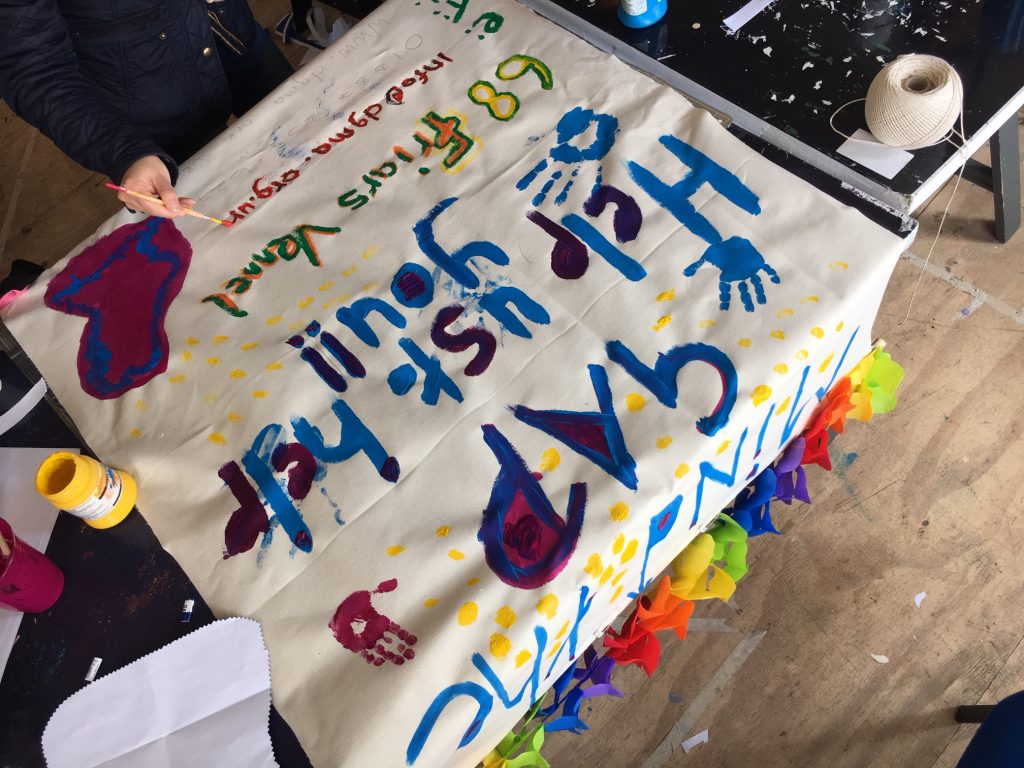 And we even won a prize! Placed third in our category, thanks to the efforts of our banner making team and all who attended the workshops.
The blueprint100 team will be hosting a series of banner making workshops in July and August in the run up to this years Nithraid festival on Saturday, 31st of August – and everyone is invited! Find out about upcoming workshops, or contact Jordan directly to host a workshop with your community group or organisation. For details, visit the blueprint100 Facebook page here or contact [email protected].