The second of a series of public artworks will be unveiled in Lochside in a public celebration on Wednesday, 12th December.
The artwork Groundswell is comprised of a series of six sandstone sculptures made from Locharbriggs stone by artists Susheila Jamieson and James Gordon. Over the past six months, Susheila and James have been based at the Family Centre on Lochside Road, carving each of the stones on site there. The artists thoroughly enjoyed their time in the community of Lochside and all the conversations they had with local folk and the workshops they did for the children.


The site for the works is based in the area of DGHP's new properties at The Meadows, Lochside.
Groundswell is one of four Lochside Public Art Projects, commissioned by DGHP and managed by The Stove Network, who are based in Dumfries town centre. The first, Tattiefields was unveiled in September, and the final artworks will be installed in the next couple of months.
James and Susheila who are based in the Borders, were selected for the commission following an open call earlier in the year. James and Susheila said, "The idea behind these sculptures is to commemorate local quarrying and working of stone. Dumfries was built of sandstone and it's history has been carved into it. Sadly, work has recently stopped at the local Locharbriggs quarry, the boulders for Groundswell were some of the last to be taken from the quarry.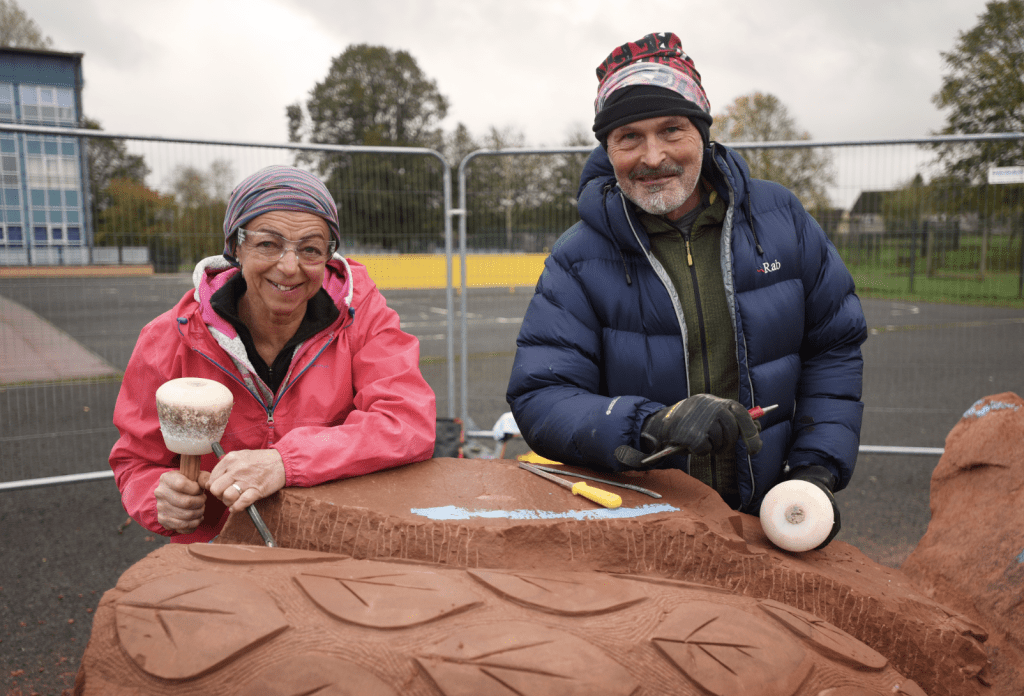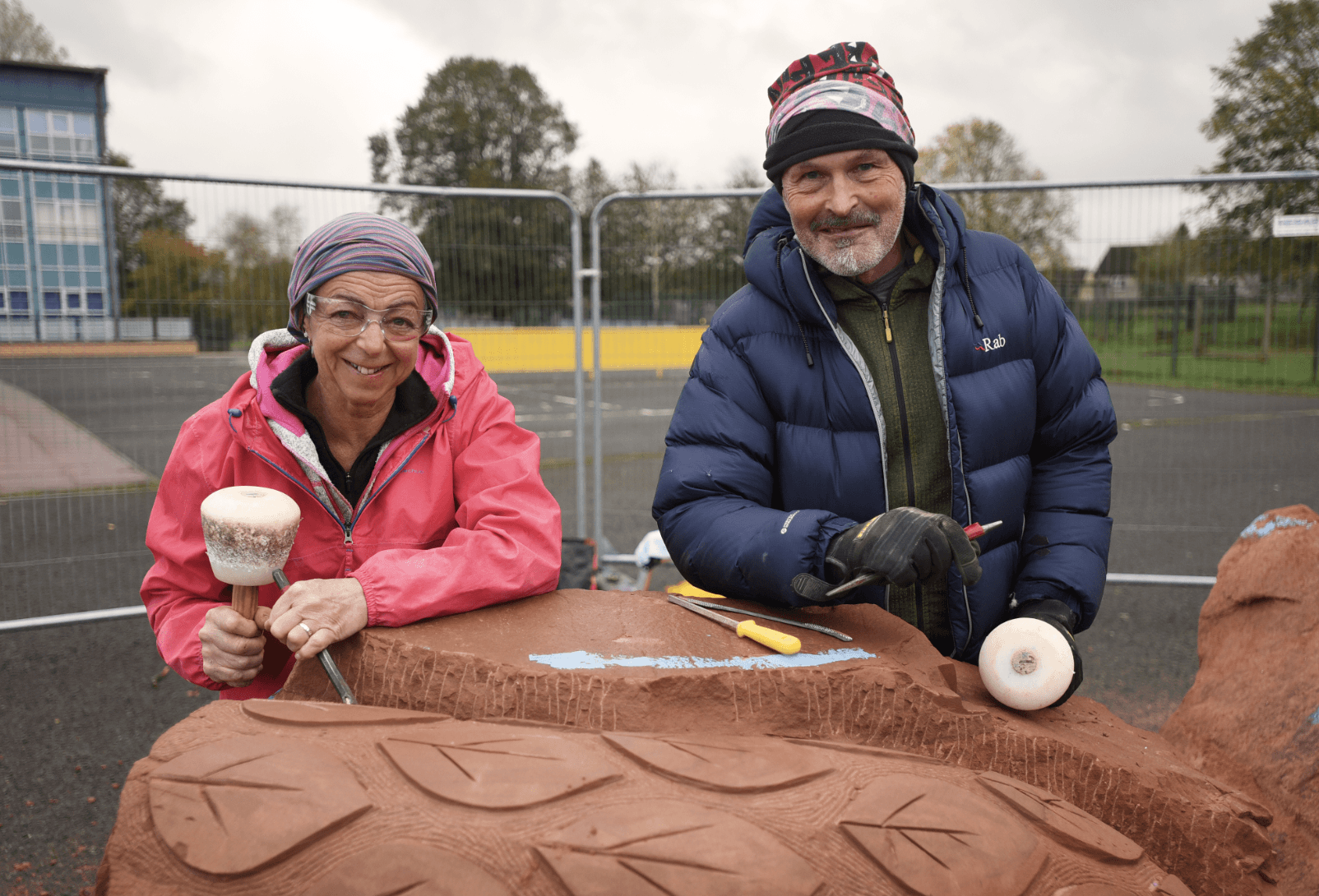 We have really enjoyed, and will miss, working outside the Family Centre in Lochside. It has been an ideal way to meet people from the local community and we really appreciated all the encouraging , friendly comments and chats! Working in the public eye hopefully has let people have some insight into the process behind creating Groundswell."
The artworks will be officially unveiled at the site in the Meadows at 3.45pm on Wednesday, 12th December. All are welcome to attend Full details available here.