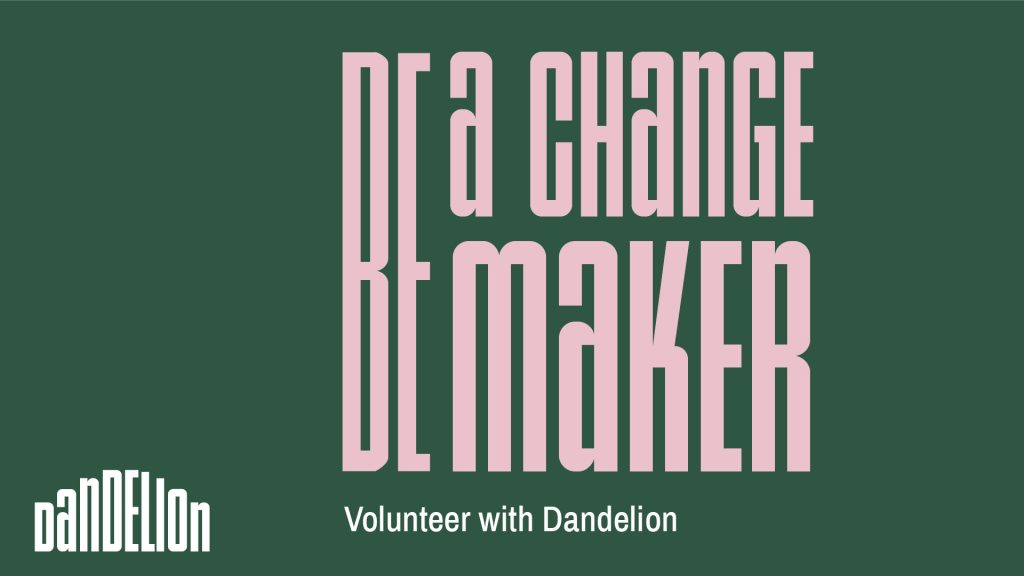 The team at Dandelion are looking for passionate, reliable and enthusiastic people (Change Makers), who share the belief that people really do lead change.
If you're passionate about community, place and planet and want to come together with like-minded people to support a programme anchored in driving positive social change, they'd love to hear from you.
Volunteer opportunities are available at the Unexpected Garden Site in Stranraer and across the other Dandelion project site throughout Scotland.
The deadline for applications is 12pm on 20th May 2022

No experience is necessary, however, there are some qualities they're looking for:
Enthusiastic, reliable and flexible;
Friendly personality with good communication skills and initiative;
An interest in contemporary culture;
Ability to commit to a minimum of 2 x 4hr shifts at the festivals or across other public facing events
Be 18 or over
Dandelion Change Makers roles consist of four distinct areas, working alongside one another to support the Festivals and Free For All events.
Meet and Greet: these volunteers really are the face of Dandelion, they are the friendly faces from whom audiences gather programme information, highlights and guidance from the minute they enter one of our live events. The Meet and Greet team will be around to answer audience questions throughout their visit to the festival, offering insight into the programme or sign posting people to key areas of the site. Our Meet and Greet volunteers are super knowledgeable and love talking with people and supporting our audiences to have the best experience ever. So, stop by and say hello!
Event Support: these are the volunteers who support us to help things go smoothly across our events – you might find them signposting the crowd during a walkabout performance or greeting audiences when they enter the a tent for one of our performances or talks. Event Support volunteers are on hand to help our events run smoothly and efficiently, with audience experience always front and centre.
Artist Support: not always visible to the public, our Artist Support volunteers will be behind the scenes supporting the artists to make sure not only that their individual shows go smoothly, but that they get a fantastic welcome to Dandelion and the community in which our events are taking place – they are the people who ensure that our artists go home shouting about how amazing festival and our places really are!
Access: these are the volunteers who go the extra mile to make sure that visitors who may have access and or additional support needs get the most out of their visit to our events. They are able to answer all your questions and guide you to the right places at the right time to make sure that you get to experience all our performances, talks and workshops.
How to Apply
The online application form gives you the opportunity to make either a written, audio or video application. Whichever format you choose, you'll be asked to answer the same questions. No assessment will be made of the writing style or the production quality of audio or video recordings. The application form can be found here.