Creative Spaces is an exciting collaborative project at The Stove which offers both paid and voluntary opportunities for the under 30s in Dumfries & Galloway.
The project brings together young creatives, from different disciplines, to facilitate an annual programme of events, activities and workshops, all designed to explore and develop artistic responses to cultural issues that impact young people in Dumfries & Galloway.
In May 2023 we were joined by 3 new members to The Stove team:
This year's three Associated Artists are Sahar El-Hady, Korey Patterson and Martha Ferguson. You can find out a bit more about each of our new teammates here.
We asked them a few questions so you could get to know them! Here's what they had to say…
Q) What is your creative practice?
Sahar – My background is actually in science! I studied Geology but spend most of my spare time in the theatre, and using creativity to channel young people's energies into improving their local community. I love acting and I'm hoping to connect with other performers and develop my skills. I also do some painting and crafting for fun – I've done one art project with rocks but I'd like to find more ways of combining my scientific and creative interests.
Korey – My Creative practices are music and character art. I'm a guitarist and I play in a local band called YABBA. The music is big and the fun is endless so its favourite way to spend my time. I also like to draw and paint, my subject matter typically tends to be real life people or characters I've created. I think in both my music and artwork I like to develop a story and aesthetic around a single idea.
Martha – My interests are in set and production design, but I am very much at the beginning of my journey! I studied Art History so it has been exciting exploring ways to apply my knowledge in a practical setting. My practice is kind of all over the place at the moment as I'm still trying to figure out what I enjoy most. That being said, I'm definitely drawn to the idea of wearing many hats. Whilst volunteering at the Theatre Royal I've done some prop sourcing, prop making, set painting and set construction which has opened my eyes to how much I love collaborative and varied work.
Q) Where are you from? What draws you to D&G as a creative?
Sahar – I'm from all over the place – my parents are originally Egyptian and American, but both of them grew up moving around and living in different parts of the world. I was born in New Zealand, spent most of my school years in London, and went to uni in Bristol, with some time in China and Australia as well. I ended up moving to Dumfries by connecting with friends of a friend and I love it here – the sense of community, creativity and vibrancy is like nowhere else I've ever lived!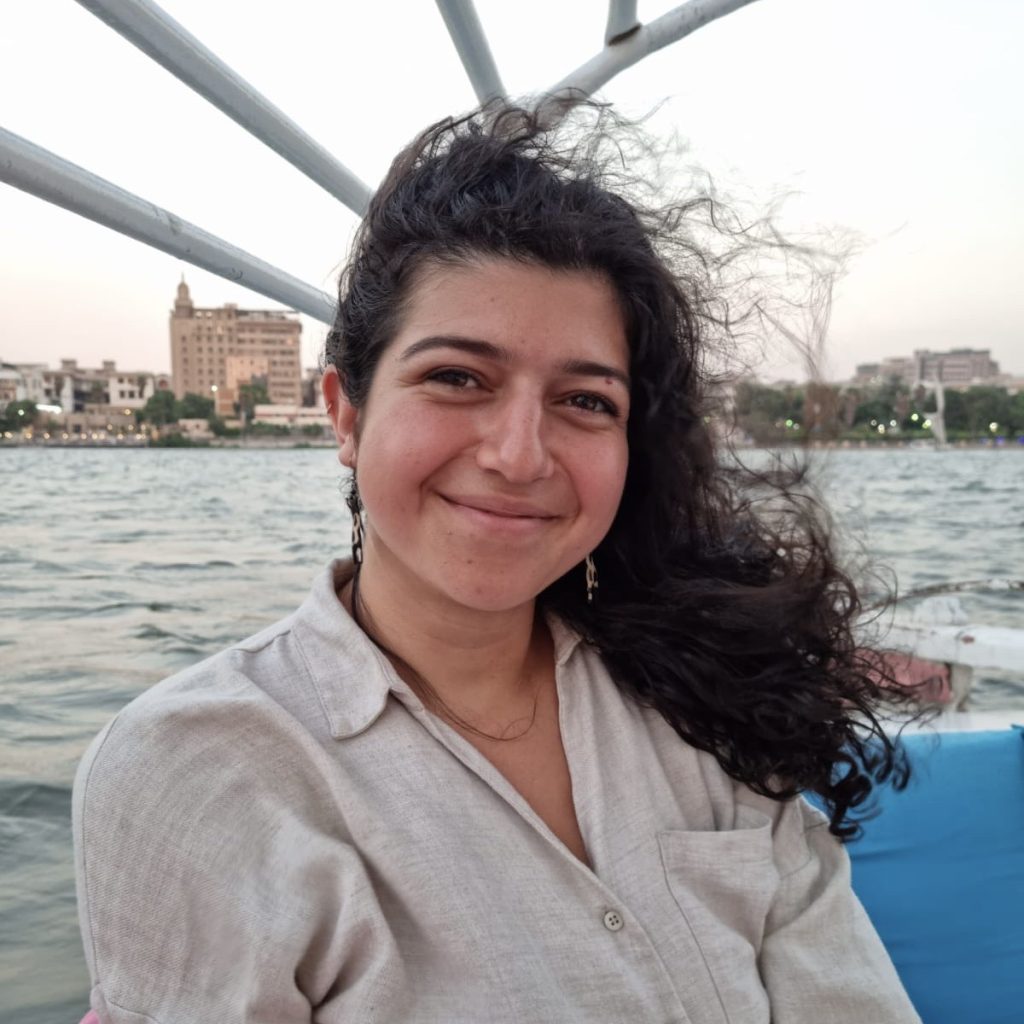 Korey – I'm born and bred in Dumfries & Galloway. What keeps me here as a creative is the prospects and opportunity to use my skill set to create a lifestyle for myself and also to change local opinion on the potential a town like Dumfries has. There is potential for it to be a great host for music and it already caters well for local artists.
Martha – I was born and raised in Dumfries but I am half Japanese, half Irish. After a couple of years doing a corporate job, I realised that I wanted to spend my time being creative and doing more hands-on work. I felt a bit lost on how to make this a viable career which is the main reason why I returned to Dumfries – D&G has such a positive and supportive community for emerging artists which is perfect for developing a practice and for creative exploration in general. The abundance of nature and the chance to have a healthier lifestyle is also hugely attractive after living in cupboards in London.
Q) What do you like to do outside of work?
Sahar – I love going for walks in beautiful places, swimming, eating good food, and cuddling my guinea pigs.
Korey – Outside of work, I like to go on walks and bike rides with my friends. There are a lot of great outdoor spots to explore, cycle, camp, fish and hangout in D&G. So it's a great place for people who like the outdoors. I also like to go to the pub, I appreciate pub culture and I like meeting new people as much as I can, and the town has some great welcoming pubs, housing some equally welcoming people.
Martha – I mostly spend my free time with family and friends cooking, going out, or going on wee adventures. That being said, I spend a lot of time binge watching films and shows with my cat.
Q) What are you hoping to get out of Creative Spaces?
Sahar – I'm really excited to expand my network of creative people and plug into all the great projects The Stove and its partners are working on. I feel the Stove team has a huge wealth of knowledge, both from the experience it's built up over the years and from the dynamic, talented individuals who are involved in the projects. I hope I come out of Creative Spaces a little more clued up on what it takes to make dreams of change into a reality.
Korey – Whilst I'm working for Creative Spaces, I hope to put on some great events and bring in some new blood and fresh faces. I'd like to see my ideas come into fruition. I'd also like to become a professional freelancer that is fully capable of operating to a suitable standard on my own, whilst gaining plenty of experience working within a team.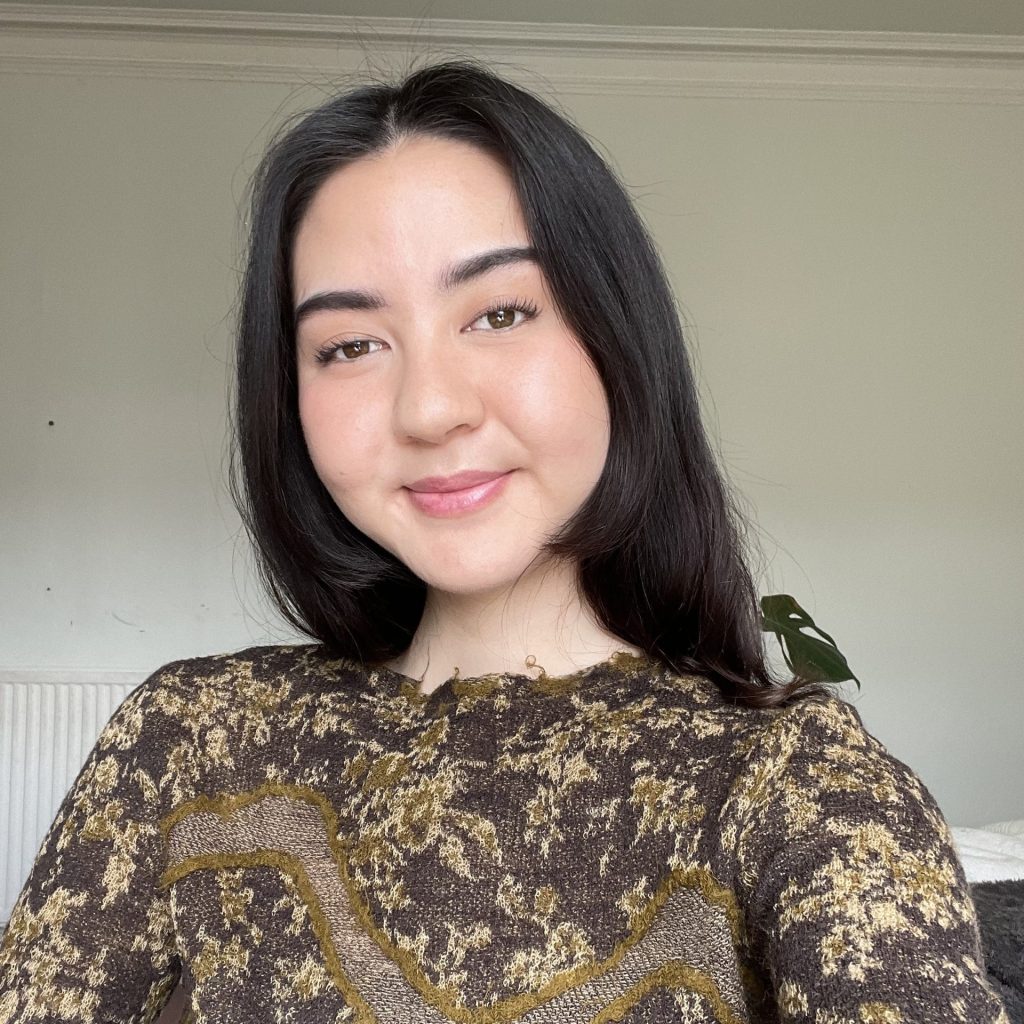 Martha – I'm hoping to absorb as much as I can from talented people inside and outside the Stove network, to acquire new skills, and to change the way I've been conditioned to think as I've become a bit of a corporate drone. I'm also hoping to connect with other young creatives after almost 9 years away from home and to help create an inclusive community for young folk in general. There are so many cool projects and opportunities in the region that I wish I knew about growing up so I want to spread awareness as much as possible… as the old saying goes – knowledge is power!
Q) What's your Stove Cafe order?
Sahar – Dirty chai and vegan bhaji toastie – since I've found out what it is I'm a big fan of a dirty chai from The Stove!
Korey – The pastrami toastie and a ginger beer.
Martha – Pastrami toastie and a flat white.
Offering both paid and voluntary opportunities for the under 30's, Creative Spaces facilitate an annual programme of events and workshops designed to help you find your voice, explore and develop your artistic practice. Learn more about Creative Spaces here.