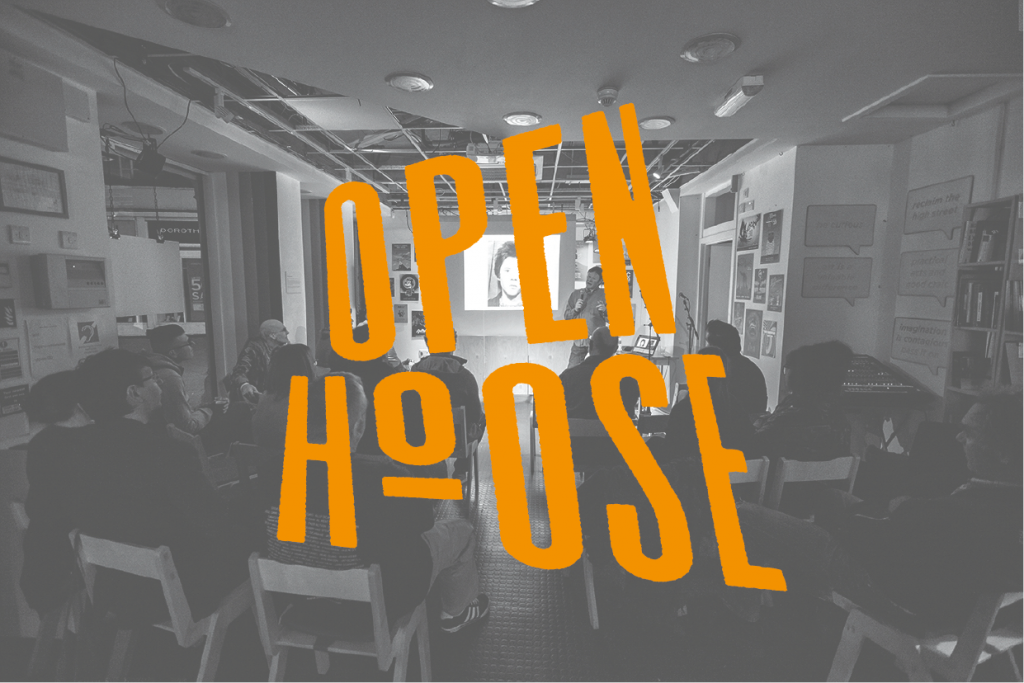 Ours is an open hoose,
The Stove is delighted to launch the Open Hoose once again.
After a successful pilot between January to March 2022, where we worked with our community to realise 10 new projects and events ran with, for, by and about Doonhamers.
Open Hoose is a project at the very heart of the Stove's community venue work. Working with us, new (and established) community-led, grassroots projects are given the space, support, resource, and training to take even the most radical of ideas to the next level. From bread-making groups, to LGBTQIA spaces, Climate activism and creative writing, Open Hoose is a supported project, tailored exactly to fit the individual (or group's) aims.
Working with the Stove's creative, production, café and technical teams, new initiatives are trialled and developed through our community venue programme. We have been able to provide free meals and drinks service, technical support, creative development and partnerships to help give ambitious ideas the space, time, support and encouragement they need to develop.
It's pretty vital to what we do. We believe wholeheartedly that our culture is nourished from the grassroots, not from the top down. That's why our motto 'Grow your own culture' is intrinsic to just about everything we do here, and Open Hoose is at the core of this.
A few examples of what we've been able to support

FAQs
Can anyone apply to the Open Hoose?
Absolutely! We want to hear from as many people as possible. So whether you've never been to a Stove event or consider yourself a true Stovie, it doesn't matter. We're interested in you, your idea and why this opportunity is right for you.
Can a group that's already established apply?
Yes. It doesn't have to be a new idea. Established groups that are already working are encouraged to apply. So whether you'd like to have your activity in the town centre or could do with some support to try out something new, we're all ears.
How many projects will be taken forward?
We want to be as flexible as possible with the type of support we might be able to offer. With our current cohort, we have identified spaces within our monthly programme for new Open Hoose projects to be considered, but we're also open to hearing ideas that may not require the space, from podcasts to street art.
How do you consider proposals?
We take a broad and open view of the type of project we're able to support. Though some key considerations are worth bearing in mind before submitting:
How does the project seek to engage with the community?
Is there a cause or activist drive behind the idea?
How realistically to support something given our current capacity and resources.
Get applying!