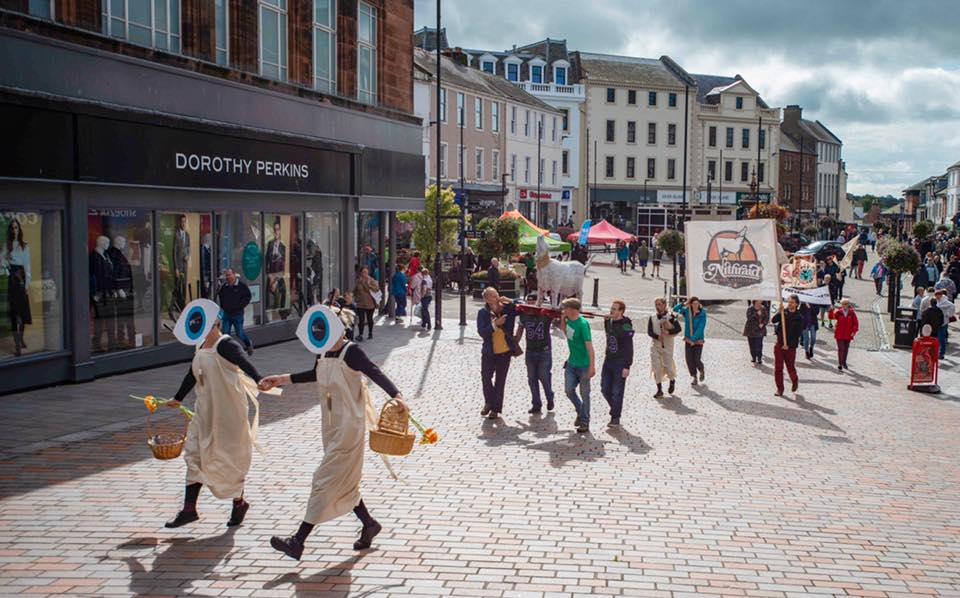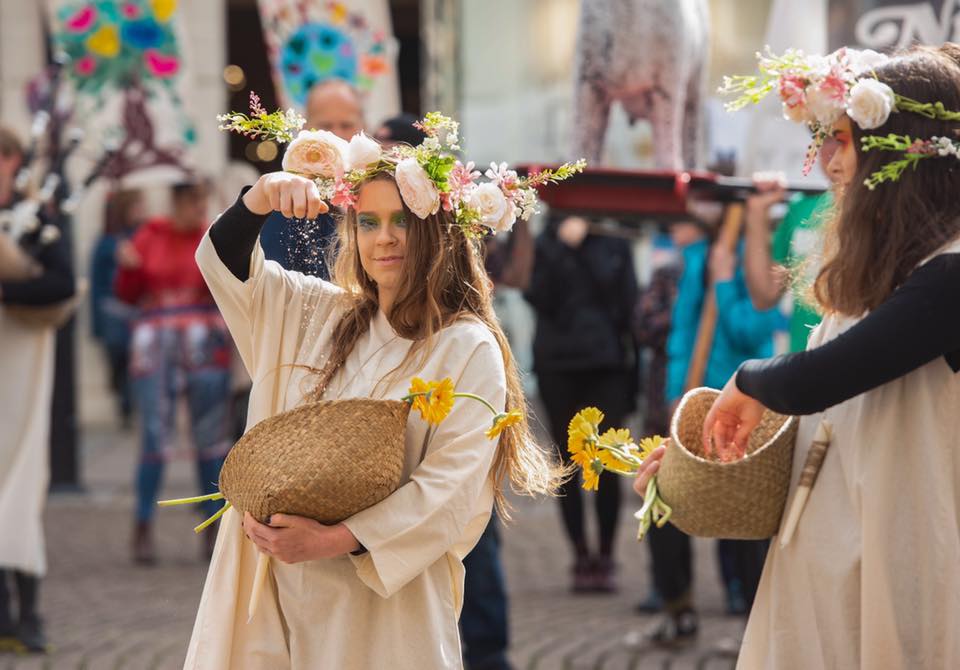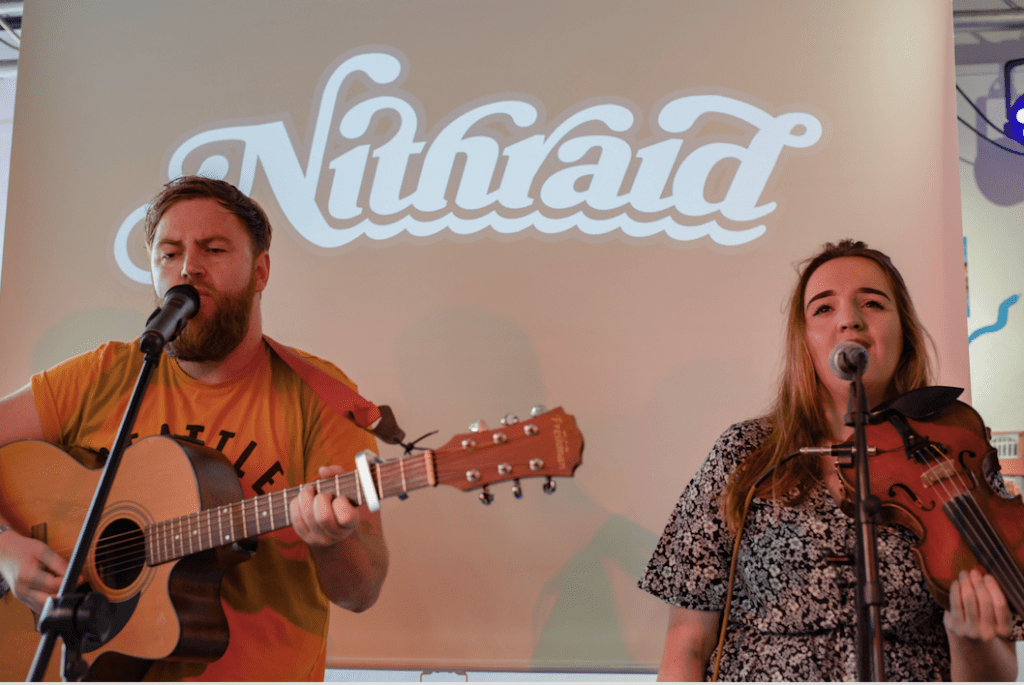 2019 Nithraid will definitely be a year to remember for us at The Stove. After months of planning and a huge amount of hard work by our fabulous Nithraid team, the decision to pull our annual River Festival had to be made the day before the main event to keep everyone safe in the face of terrible weather, and a complete deluge of rain. However, we are SO grateful for everyone who arrived to pitch in and lend a hand for an unbelievable turn around.
We were able to bring elements of the festival into the town centre, including workshops with Creative Futures, Freelance Ranger, Battlestations and the Dumfries American Hunters Football Team. The Salty Coo Procession roamed the streets of Dumfries town centre and was led by Blueprint100.
In the 3 months leading up to this year's Nithraid, the Blueprint100 team worked with various local community groups and organisations to create banners and flags to used in the procession celebrating the people of Dumfries with their 'powerful communities' theme.
The live music took place in the Stove Cafe with fantastic performances from Freya Cloy, Ra, Eddie and Isla of Tiderays, Corrie Russell and Kate Kyle. Nithlight provided a beautiful close to the day on the Mill Green once the river had died down.The Friday evening provided a night to remember too0 – with an amazing array of local performers turning out to participate in the Big Nithraid Warm-Up Brave New Words, followed by a ceilidh from Reidhle which had every person in the room up dancing all night long.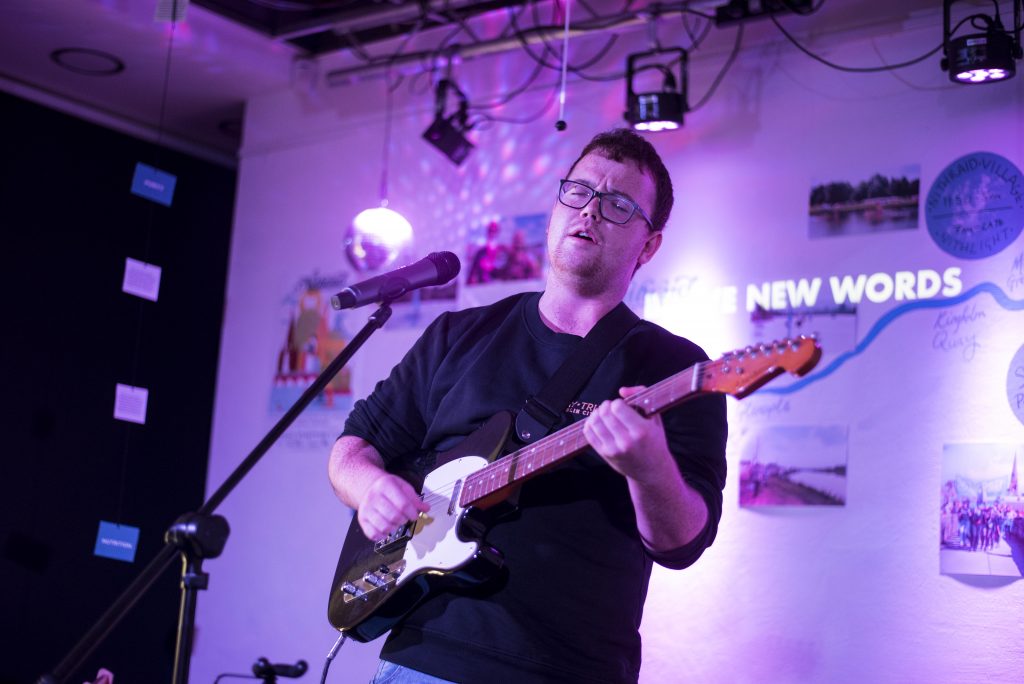 This would not have been possible without so much hard work – thank you to everyone over the weekend who was able to lend a hand, and who came along to our event regardless – to all those in the procession, and who took part in the events, who re-arranged workshops and pitches to join us on the High Street – thank you!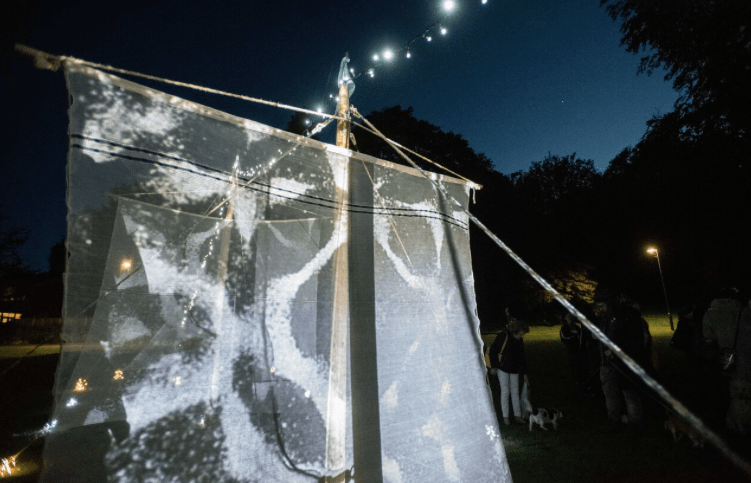 There was a lovely atmosphere, and the sun even made a few brief appearances.Thank you to everyone for their support during Nithraid –  it has been a joyful and affirming reminder of why we all put the hours in to make these events happen – even in the face of very challenging conditions.