(This Opportunity is Now Closed)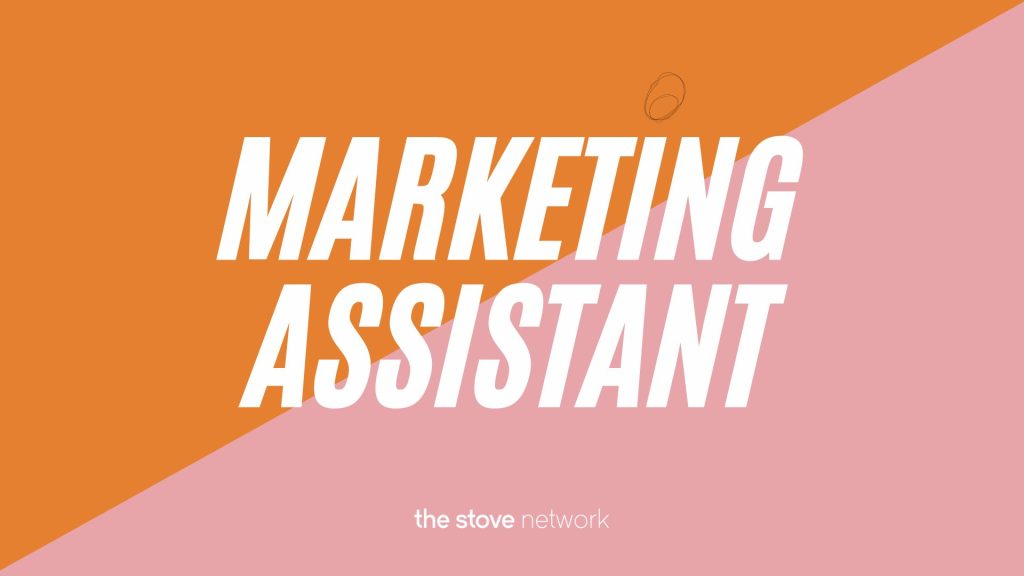 Want to join our team as the Stove's Marketing Assistant?
We're on the lookout for a new teammate to help us support all the great community focused events, activities, and opportunities The Stove has to offer.
Job title: Marketing Assistant
Hours: 28hrs per week, can be worked flexibly over 6 days Monday – Saturday (Typical core hours 10-4, Monday – Friday – some weekend and/or late-night work may be required, advanced notice will be given)
Salary: £20,000 pro rata, (equates to £16,000)
Holiday entitlement: 27 days (Includes public holidays)
Pension: Auto-enrolment via NEST pension scheme with 3% employer contribution
---
Led by the Head of Communications & Engagement (HCE) the Marketing Assistant will form a core part of a small, but effective, communications team and will support the overall outreach strategy of The Stove Network and our portfolio of regional projects, by telling our story, supporting our activities, and celebrating our community.
Key Responsibilities:
General
Assist in creating and updating digital content on multiple platforms, including website, social media accounts, blogs, and emails
Assist with the coordination of on and offline marketing and promotional materials
Collaborate with the communications, creative and production teams to develop project specific marketing strategies
Help identify market trends and key opportunities for innovation
This is an exciting opportunity for the right person to join a small but effective and dedicated communications team based in the heart of Dumfries. We are looking for a creative and content savvy person who can bring ideas to life.
The ideal candidate should have a creative flair, understand the principles of digital marketing, be IT savvy, have a friendly and approachable manner with great writing skills and the desire to learn and develop.
Experience in an office or hospitality environment would be a bonus, but if you don't have this, don't worry, it doesn't mean you're not the right person!
Here at The Stove, we believe creativity can make a positive difference to the lives of our local and regional communities. Through dedicated projects, commission opportunities and collaborative working alongside our local authority, community organisations, local businesses, and charities, we aim to create a place where culture, community, and enterprise work together to support a new vision of the town and the wider region.
Check out the full job pack, and if you have any questions let us know by emailing [email protected] or calling 01387 252 435
How to Apply:
We encourage you to apply in a way that you feel most comfortable or you can fire over your CV and a short covering letter, or video, to [email protected], explaining why you're interested and what you could bring to the role.
Just make sure that your application is in by 5pm, Friday 9th December 2022
It's important that our people reflect and represent the diversity of the communities and audiences we serve. We welcome and value difference, so when we say we're for everyone, we want everyone to be welcome in our teams too. Wherever you're from, and whatever your background, we want to hear from you.
We will accept applications from anyone and everyone who feels they have the skills required to fulfil this role.
Sound like the right job for you? Get in touch, we'd love to hear from you.