November 11, 2021
@
12:00 pm
–
4:00 pm
The Smithy, 113-115 High Street, Dumfries
An exhibition by artist Alex Allan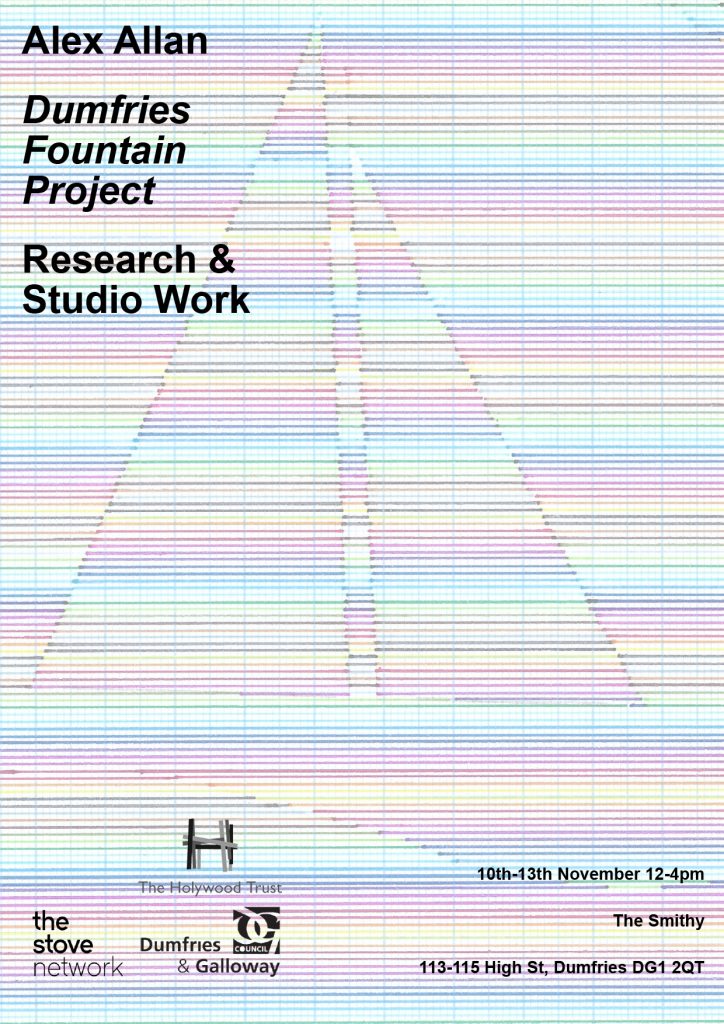 A pop-up exhibition at The Smithy, 113-115 High Street, hosted by artist Alex Allan. Allan has been working with the Dumfries Fountain Project coordinated by the Stove Network, exploring, and designing a proposal for a permanent piece of public art to be situated by the Dumfries Fountain to complement the historic landmark.
You are invited to consider the research gathered during their time in Dumfries, experiment and play with ideas and materials from the studio and contribute your own thoughts to the work. What would you like from a new piece of public art in the centre of the town?
This is a unique chance to hear from the artist themselves and learn more about this timely and fascinating project. Come on in!