The Unexpected Garden – Stranraer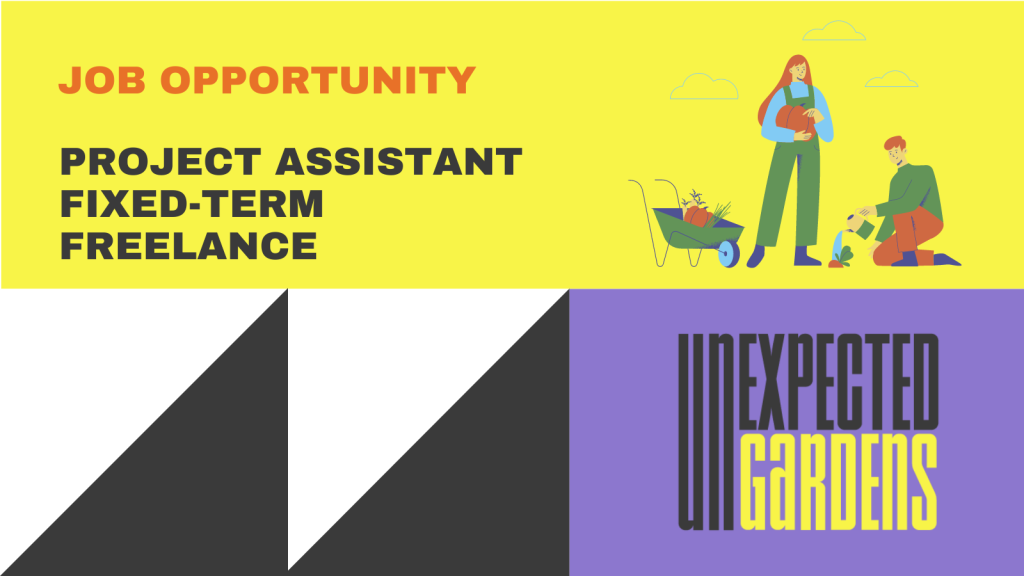 Summary
We're seeking an enthusiastic, organised, and sociable Project assistant to join our team. This is a fantastic opportunity to work with the Unexpected Garden project and support our Creative Producer to manage the garden and deliver exciting activities in a new community garden in the heart of historic town of Stranraer in the Southwest Scotland.
This is an ideal opportunity for someone looking to get find their way into events, and working with the public.
The Unexpected Garden – Stranraer is part of Dandelion, a national community food growing initiative that is taking place across Scotland. It is part of the UK wide UnBoxed Festival; a celebration of in 2022.
Find out more about Dandelion here.
About the Job
Title: Project Assistant
Location: Stranraer, Harbour Street, DG9 7RD. What3Words code: armrests.farms.lilac
Client: Stranraer Development Trust
Rate: £90 per day (freelance)
We are looking for a commitment of 2 days per week, which could extend to 3 days per week as we approach the Harvest Festival in September 2022. Days and times will be flexible, and some evening and weekend working will be required. We will be flexible to your needs as we hope you will be to ours
Type: Hybrid – working from home and support on site in the Unexpected Garden – Stranraer.
Start: 4th July – or nearest possible date
Ends: 31st October
About You
The person we are looking for is will be enthusiastic and committed to the project. You will have some experience of working as part of team that produces events and activities for the public, but above all you will be quick to learn and willing to try your hand at just about anything. You'll be comfortable working outdoors and good with people. You will have good administrative skills and be comfortable communicating with different people.
What You'll be Doing
You'll work with our small project team and our volunteers under the direction of our Creative Producer. You'll help to organise working sessions in the garden for simple garden maintenance through to being a support worker at small musical events and family yoga sessions. You'll be available to show people and contractors around the Unexpected Garden and support volunteers to set up tents, gazebos and outdoor lighting etc. You'll know where all the tools and important things needed to run the project and garden are and who to contact in an emergency.
The project is working towards a big public event in mid-September, a 'Harvest Festival' – you will be a key team member for the festival, involved in the team that plans and delivers it working with all the people working at the festival from musicians to chefs.  
How to Apply
If you would like to discuss this role further, please get in touch with a letter (or video) of interest that also states why you think you would be suited to this role and we can have a chat
Please send your letter/video of interest to [email protected] by Monday 24th June
It's important that our people reflect and represent the diversity of the communities and audiences we serve. We welcome and value difference, so when we say we're for everyone, we want everyone to be welcome in our teams too. Wherever you're from, and whatever your background, we want to hear from you.
We will accept applications from anyone and everyone who feels they have the skills required to fulfil this role.